Rustrel - Holiday rentals in Procence
Rustrel, Luberon village (Colorado Provencal), in the Vaucluse (Provence - south France)
J'inscris ma location sur Luberonweb
Holiday rentals, gites, guest rooms, hotels, campgrounds in Rustrel
Tourism information on Rustrel
See the Luberon Map

See tourist information of this village
---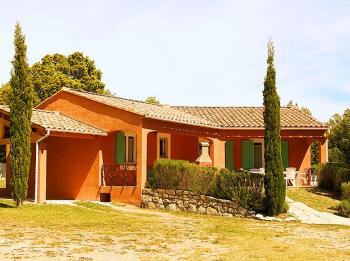 Holiday villa with swimming pool in the ocher of the Luberon
Holiday house pool - Rustrel - La Villa les Ocres - Luberon Provence
from 580 € to 1.150 € per week (depend. season)
for 5/6 person(s)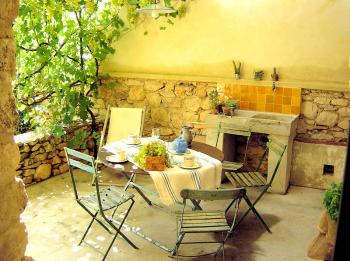 Charming house in the light of the Luberon
Charming Holiday house - Rustrel - La Figuière-des-Viaux - Luberon Provence
from 750 € to 950 € per week (depend. season)
for 4/5 person(s)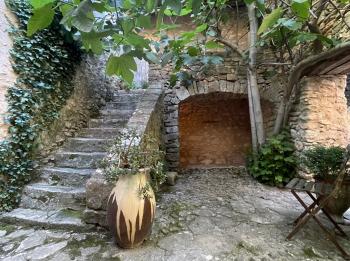 Small charming cottage in the Luberon for 2/3 people
Charming cottage - Rustrel - La Petite Figuière - Luberon Provence
from 450 € to 700 € per week (depend. season)
for 2/3 person(s)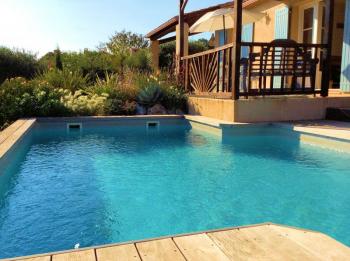 Holiday house with pool for 5 people in Rustrel in the Luberon
Holiday rental pool - Rustrel - La Maison Bleue - Luberon Provence
from 1.700 € to 1.900 € per week (depend. season)
for 4/5 person(s)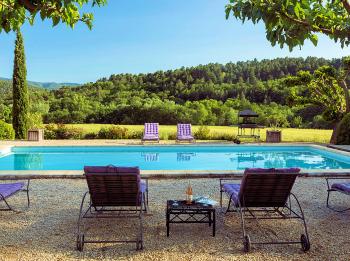 Provencal Farmhouse with pool for 10 people in Rustrel in the Luberon
Provencal Farmhouse pool - Rustrel - Mas du grand Saint Julien - Luberon Provence
from 800 € to 3.300 € per week (depend. season)
for 9/12 person(s)
We propose you also nearby :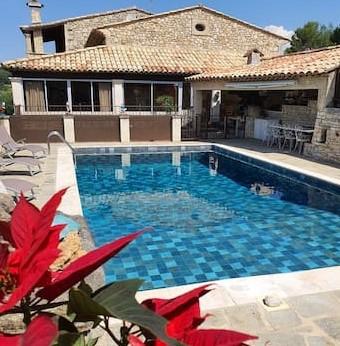 Air-conditioned vacation rental in the Luberon, in Caseneuve
Holiday rental pool - Caseneuve - La Bastide du Rablassin - Luberon Provence
1.750 € per week (depend. season)
for 5/6 person(s)
Gite with pool for 10 people in Caseneuve in the Luberon
Large gite pool - Caseneuve - La Micocoulière - Luberon Provence
from 850 € to 1.800 € per week (depend. season)
for 9/12 person(s)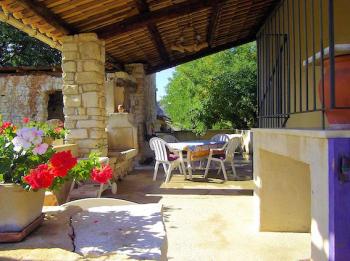 Gite for 2 to 4 people in the Luberon
Gite - Caseneuve - Le Moulin - Luberon Provence
from 320 € to 450 € per week (depend. season)
for 3/4 person(s)
Check out our Top 20 Holiday rentals, Cottages, Hotels, Inns, Camping
Rustrel, village of charm, tourist site of the Provencal Colorado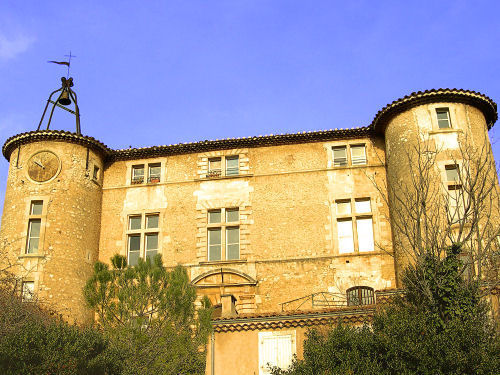 © Luberonweb
Rustrel is a charming little village in the Luberon, at the north-east of Apt. Rustrel hosts on its territory the tourist site of the Provencal Colorado (former explotation of natural ocher)
Village d'environ 700 habitants
Historique :
Territoire occupé au néolithique et par les Romains. Mentionné "Rograstrel" au 12ème siècle, puis "De Ruastrello" en 1274.
Seigneurie des Simiane, des Eyroux, puis de la ville d'Apt qui la vendit. Rustrel passa entre de nombreuses mains et, en dernier, aux Archias du Clos.
Présentation :
Rustrel est un joli et tranquille petit village du Luberon.
Rustrel est connu pour son superbe Colorado Provençal, site exeptionnel par la beauté de ses paysages, vestiges des anciennes exploitations, à ciel ouvert, de carrières d'ocres de différentes teintes. Un parcours de 15 km est aménagé.
Passage du GR6.
Nombreux sentiers de randonnée et de promenade.
Pêche au plan d'eau de la commune.
Situation géographique :
Rustrel, est situé entre les Monts de Vaucluse et la colline de Caseneuve. La commune est proche de la petite ville d'Apt. Rustrel, est une destination de vacances idéale pour la visite des villages du Luberon (du Vaucluse et ceux des Alpes-de-Haute-Provence) et la randonnée !
Curiosités touristiques :
Vestiges préhistoriques et antiques.
Vestiges néolithiques.
Présence gallo-romaine au quartier de Piédenaygue.
Château rustique 1625, occupé par la mairie.
Moulin à huile du 18ème : moulin à sang (meule tractée par un animal), en fonction jusqu'en 1930.
Lavoirs.
Fontaines.
Importante fonderie (en activité jusqu'à la fin 19ème) de quatre hauts-fourneaux.
Eglise paroissiale Saint-Romain du 16ème.
Chapelle votive Saint-Roch, milieu du 18ème.
Chapelle Notre-Dame-des-Anges du 12ème et les ruines de son ermitage du 17ème.
Ruines du prieuré Saint-Julien du 11ème, sur un site gallo-romain.
Musée :
Musée du Moulin à huile.
Eco-musée "Le lavage de l'Ocre" (à ciel ouvert) au Colorado Provençal.
Marchés, fêtes, foires et Festivals :
Marché le mercredi en été.
Marchés de l'Art et de l'artisanat le dimanche en été.
Foire à la brocante en juin.
Fête votive le 1er week-end de juillet.
Discover the best holiday accommodation in Provence !