Roussillon - Holiday rentals Provence
Roussillon, suberbe village in the Luberon, with his varied colors of ocher
J'inscris ma location sur Luberonweb
Holiday rentals, gites, guest rooms, hotels, campgrounds in Roussillon
Tourism information on Roussillon
See the Luberon Map

See tourist information of this village
---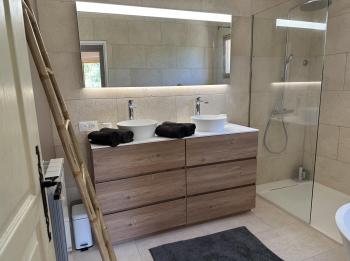 Holiday villa with pool in Roussillon en Provence
Holiday rental pool - Roussillon - La Bastide de Mathilde - Luberon Provence
from 1.200 € to 2.200 € per week (depend. season)
for 6/9 person(s)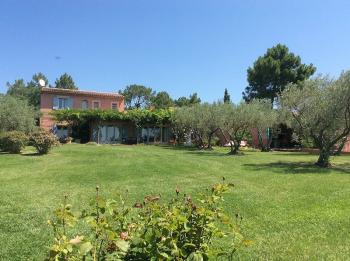 Villa with swimming pool near Roussillon in the Luberon
Luxury holiday rental with pool in the Luberon (Provence).
from 2.000 € to 3.000 € per week (depend. season)
for 6/9 person(s)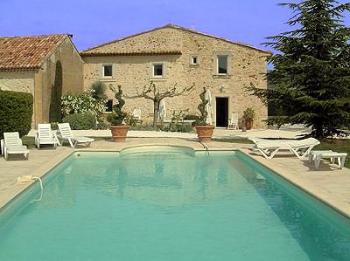 Authentic stone house in Roussillon in Provence
Charming Farmhouse - Roussillon - La Bastide Neuve - Luberon Provence
from 850 € to 2.000 € per week (depend. season)
for 6/9 person(s)
We propose you also nearby :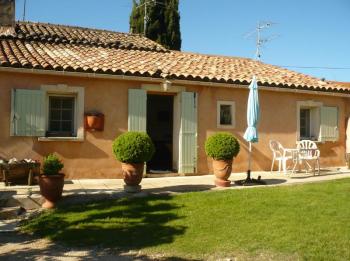 Cottage in the Luberon for 2 persons
Cottage - Gargas - La Remise - Luberon Provence
from 250 € to 380 € per week (depend. season)
for 2/3 person(s)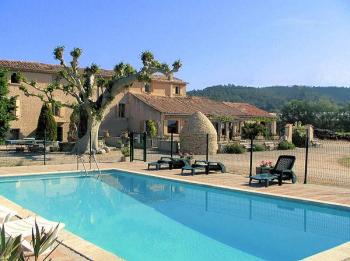 Guests house in the Luberon, village of Gargas
Guest house pool - Gargas - Le moulin de Lavon - Luberon Provence
from 34 € to 60 € per day (depend. season)
5 room(s)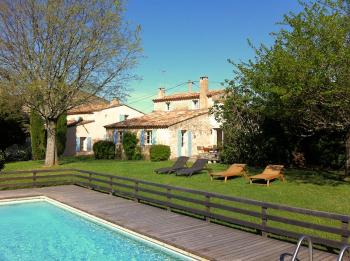 Holiday house with heated pool for 10 persons in the Luberon
Holiday house pool - Saignon - Mas des Anges - Luberon Provence
from 2.500 € to 3.000 € per week (depend. season)
for 9/12 person(s)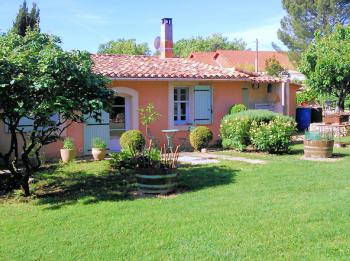 Holiday cottage for 4 people in Gargas in the Luberon
Holiday cottage pool - Gargas - Les deux Fourmis - Luberon Provence
from 350 € to 530 € per week (depend. season)
for 4/5 person(s)
Check out our Top 20 Holiday rentals, Cottages, Hotels, Inns, Camping
Roussillon, wonderful village in the Luberon, ranked among the most beautiful villages in France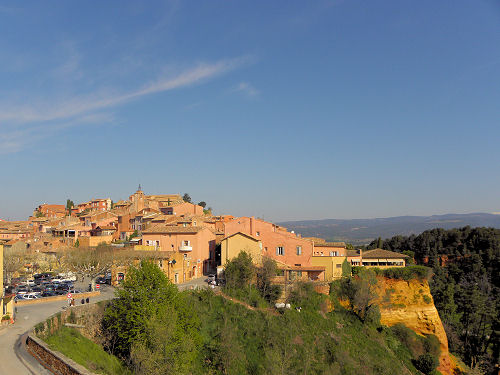 © Luberonweb
Roussillon is one of the villages of the Luberon ranked among the most beautiful villages in France. Roussillon and his natural ochres ... To visit ... absolutely !
Village d'environ 1.400 habitants
Historique :
Vocable romain ("Vicus russulus"), lié à l'ocre rouge de son environnement.
Cité "de Rossillione" en 989.
Seigneurie des d'Agoult, des Vins, puis des l'lsle jusqu'à la Révolution.
Présentation :
Roussillon est, après Gordes, le deuxième village le plus visité du Luberon et possède le label de "Plus beau village de France".
Superbe village, avec de beaux panoramas sur les falaises multicolores (illuminées en été), bâti au bord d'une falaise d'ocre (ton rouge/orangé dominant).
Du Castrum (plate-forme couronnant les falaises), vue sur la crête du mont Ventoux et sur le Grand Luberon (table d'orientation).
Passage du GR6.
L'écrivain (prix Nobel) Samuel Beckett a séjourné à Roussillon de 1942 à 1945, il en parle dans "En attendant Godot".
Situation géographique :
Roussillon se situe entre les communes de Joucas et Saint-Saturnin-lès-Apt, au Nord, Gordes et Goult, à l'Ouest, Gargas, à l'Est et Bonnieux au Sud. Une destination de vacances pour goûter au charme du Luberon !
Curiosités touristiques :
Vestiges préhistoriques et antiques.
Vestiges néolithiques à la Petite-Verrerie.
Gisement néolithique des Martins (importante réserve archéologique découverte en 1985).
Quelques traces de l'occupation romaine consécutive à l'exploitation de I'ocre.
Vestiges de remparts reconstruits.
Restes du château du 10ème.
Tour des anciens remparts.
Fontaine des Naïades, en contrebas du village.
Château de Saint-Jean.
Quatre moulins à vent.
Ancienne fonderie-aciérie du 19ème.
Ancienne usine d'ocre.
Eglise paroissiale Saint-Michel d'origine 11ème, plusieurs fois remaniée.
Oratoires Saint-Jean et Saint-Jean-Baptiste.
Musée :
Conservatoire National des Ocres et pigments appliqués, dans une ancienne usine d'ocre.
Marchés, fêtes, foires et Festivals :
Marché le jeudi.
Journées de l'Ocre à l'Ascension.
Fête votive le dernier dimanche de juillet.
Festival international de Quatuors à Cordes en Luberon, fin août.
Festival Samuel Beckett, fin juillet.
Festival de Musiques et Chants Anciens, mi-septembre.
Discover the best holiday accommodation in Provence !