Oppede in the Luberon - Holiday rentals
Oppede, historic village of the Luberon, an exceptional heritage
J'inscris ma location sur Luberonweb
Holiday rentals, gites, guest rooms, hotels, campgrounds in Oppede
Tourism information on Oppede
See the Luberon Map

See tourist information of this village
---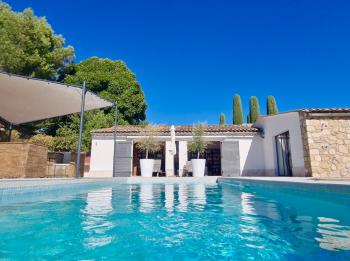 HHouse maison bertuli LES OLIVIERS 5 **** Architecture Design Heated pool in the Luberon
Former silk pool - Oppede - Les Oliviers - Luberon Provence
from 1.456 € to 1.604 € per week (depend. season)
for 3/4 person(s)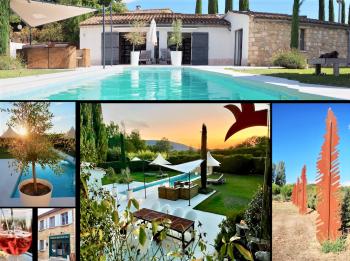 Provencal farmhouse LES CERISIERS maison bertuli for 2 people classified 5 *****
Holiday rental pool - Oppede - Les Cerisiers - Luberon Provence
from 1.456 € to 1.554 € per week (depend. season)
for 2/3 person(s)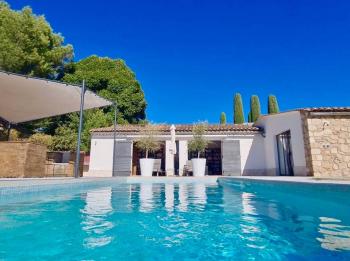 House maison LA SUITE 5 ***** Heated Swimming Pool, AIR CONDITIONING
Loft pool - Oppede - La Suite - Luberon Provence
from 200 € to 232 € per day (depend. season)
for 2/3 person(s)
We propose you also nearby :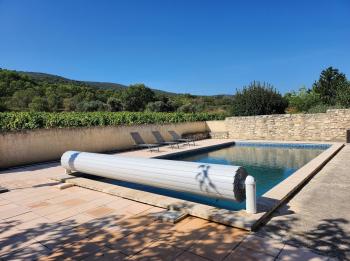 Charming gite with pool in the heart of the Luberon
Lodging pool - Menerbes - Les Pégots - Luberon Provence
from 640 € to 1.050 € per week (depend. season)
for 4/5 person(s)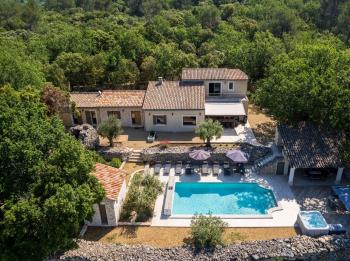 Luxury villa for 10/11 people with heated swimming pool in Ménerbes in the Luberon
Holiday rental pool - Menerbes - Mas des Bories - Luberon Provence
from 2.100 € to 4.100 € per week (depend. season)
for 9/12 person(s)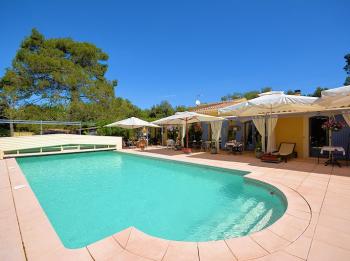 Bed & Breakfast with pool in Menerbes in the Luberon
Bed and Breakfast pool - Menerbes - Le Jardin des Cigales - Luberon Provence
from 105 € to 127 € per day (depend. season)
2 room(s)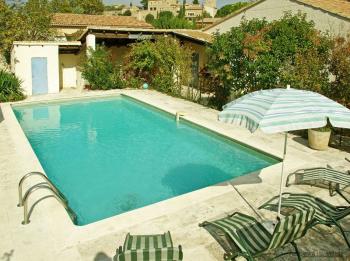 Holiday house with pool for 6 persons in Maubec in the luberon
Holiday rental pool - Maubec - Le Tournesol - Luberon Provence
from 700 € to 1.600 € per week (depend. season)
for 5/6 person(s)
Check out our Top 20 Holiday rentals, Cottages, Hotels, Inns, Camping
Oppède, charming medieval village in the golden triangle of the Luberon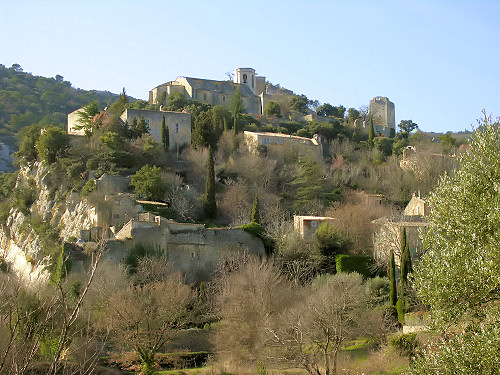 © Luberonweb
Oppède is a medieval village located at the foot of the Petit Luberon. The village is divided into two parts: Oppède-le-Vieux, the old village remained intact and Oppède, the current village.
Village d'environ 1.500 habitants
Historique :
Mentionné "Oppeda" en 1008 (étymologie dérivée d'oppidum, indiquant une occupation romaine importante).
Depuis le 12ème, seigneurie des comtes de Toulouse puis du Saint-Siège, qui l'inféoda aux Maynier. Fief des Forbin de la fin 16ème à la Révolution.
Oppède est l'exemple type du village martyr qui ne s'est jamais relevé : Raymond de Turenne le saccagea et l'incendia (fin 14ème).
Lors du Grand Schisme (Oppède accueille l'antipape Benoît XIII), ce fut l'une des dernières places de résistance des Espagnols dirigés par l'anti-pape Pedro de Luna, qui finirent par se rendre après avoir ruiné le château.
En 1545, Jean de Maynier, seigneur d'Oppède, massacra les Vaudois réfugiés dans le village.
Séjour du marquis de Sade, en 1778.
Présentation :
Oppède le Vieux est un ancien et magnifique village perché sur un contrefort du Luberon. L'agglomération récente est descendue dans la plaine plus au Nord. Oppède est un village qui a gardé intact son patrimoine historique architectural, ce qui confère un grand charme à ce village du Luberon ... une destination de vacances idéale pour visiter le patrimoine historique du Luberon.
Superbe Panorama depuis le château et le vieux village sur les Cévennes, les Basses-Alpes et le mont Ventoux.
Anciennes terrasses Sainte-Cécile, jardin paysager : ensemble de 15 terrasses où poussent plus de 80 espèces rustiques.
Passage du GR6.
Situation géographique :
Oppède se situe entre les villages de Maubec et Ménerbes. Oppède est au pied du Luberon, la commune s'étend du sommet du Luberon jusqu'à la rivière du Calavon au Nord (longé par la D900, axe reliant L'isle-sur-la-Sorgue à Apt).
Curiosités touristiques :
Trace d'occupation romaine : autel à Mercure (musée de Cavaillon), mosaïques, monnaies.
Passage de la voie domitienne le long du Calavon (chemin Romieu).
Restes de l'enceinte du vieux village.
Ruines du château 13ème, 15ème et 16ème sur un roc escarpé.
Belles maisons 15ème et 16ème.
Fontaine, lavoirs restaurés.
Anciens moulins.
Eglise paroissiale Notre-Dame-d'Alidon d'Oppède-le-Vieux, romane 13ème et 16ème.
Croix romane devant l'église.
Eglise néo-gothique aux Poulivets.
Chapelle Saint-Laurent 19ème.
Chapelle Saint-Antonin des Pénitents Blancs, romane (route de Ménerbes).
Oratoires.
Musée :
Centre-musée Lagetus : histoire locale, sciences naturelles (minéraux, fossiles), sculptures modernes.
Marchés, fêtes, foires et Festivals :
Marché le Samedi.
Fête votive, début août (cinq jours).
Journée du Patrimoine Culinaire début septembre.
Fête des Vendanges le troisième week-end d'octobre.
Musicales d'Oppède en juillet et août.
Trail des vieilles Pierres le deuxième dimanche d'avril (21 km pour 1360 m de dénivelé).
La Luberonde, course pédestre hors stade de 19 km, le dernier dimanche d'avril.
Oppède Festival, à la mi-août. Festival organisé par Michel Leeb au profit de la restauration de la collégiale Notre-Dame d'Alidon d'Oppède-le-Vieux.
Discover the best holiday accommodation in Provence !