Villeneuve - Holiday rentals Luberon Provence
Villeneuve, Village South-East Luberon, in the Alpes-de-Haute-Provence
J'inscris ma location sur Luberonweb
Holiday rentals, gites, guest rooms, hotels, campgrounds in Villeneuve
Tourism information on Villeneuve
See the Luberon Map

See tourist information of this village
---
No accommodation has been found in this village ! We propose you offers near by :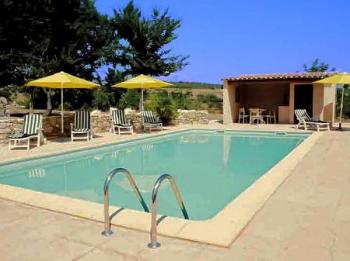 Rural gite with pool in the Alpes de Haute Provence
Rural Lodging pool - Pierrerue - Gite Coquelicot - Luberon Provence
from 1.100 € to 1.850 € per week (depend. season)
for 5/6 person(s)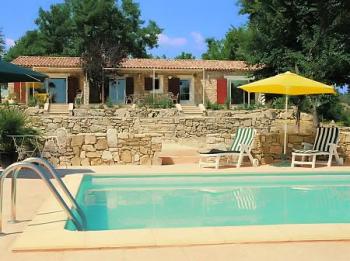 Cottage with pool for 2/4 persons in Provence
Rural Lodging pool - Pierrerue - Gite Tournesol - Luberon Provence
from 350 € to 850 € per week (depend. season)
for 3/4 person(s)
Check out our Top 20 Holiday rentals, Cottages, Hotels, Inns, Camping
Villeneuve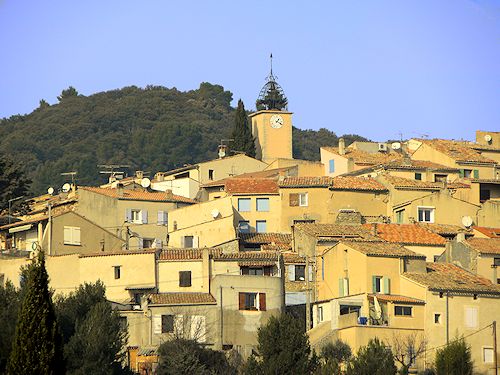 © Luberonweb
Ville d'environ 3.600 habitants
Historique :
Site occupé depuis la plus haute antiquité.
Le nom de Villanova qui apparaît pour la première fois en 1204 vient l'occitan vila (village), et nova (nouveau).
Village créé au milieu du 15ème siècle et appelé Villeneuve par une convention des habitants de l'ancien village de La Roque (site de La Roche-Amère) avec leur seigneur Brancas (aux 11ème/12ème seigneurs de La Roque).
Présentation :
Villeneuve est un joli village perché du Luberon oriental (vieilles maisons, portes anciennes, fontaines, ...)
Vallée de la Durance : canal de la Brillanne.
Site de La Roche-Amère : panorama exceptionnel à 579 m dominant la Durance et le Largue.
Nombreux sentiers de randonnée dans le Luberon.
Pêche (dans le Lauzon et le Largue).
Situation géographique :
Le village de Villeneuve, à 450 m d'altitude est situé à l'extrême pointe du Luberon Oriental, entre les villages de Volx et La-Brillanne.
Une situation géographique idéale pour visiter, pendant vos vacances, les Gorges du Verdon et le Pays de Forcalquier (situés à proximité).
Curiosités touristiques :
Nombreux sites archéologiques.
Sépultures paléo-chrétiennes à La Médecine.
Restes d'une villa gallo-romaine à Saint-Saturnin.
Fabrique d'amphores romaines avec four dans la plaine de la Durance.
Site de La Roche-Amère à La Roque : oppidum de l'âge du Bronze, du Fer et médiéval.
Tour-beffroi du 19ème couronnée d'un campanile.
Donjon du 11ème à La Roque.
Village médiéval ruiné de La Roque.
Eglise Saint-Sébastien-et-Saint-Saturnin des 15ème/17ème, de style roman tardif et classique, refaite à plusieurs reprises.
Chapelle Notre-Dame-de La Roque du 12ème restaurée en 1972 : abside romane.
Musée :
Musée des Amis de Villeneuve : patrimoine archéologique et histoire de Villeneuve.
Marchés, fêtes, foires et Festivals :
Marché le jeudi.
Fête patronale 3ème dimanche de janvier.
Fête communale le 3ème dimanche d'août.
Fête de Notre-Dame avec pèlerinage à la chapelle début septembre.