Villelaure, vacation rentals in the south Luberon
Villelaure, village of Vaucluse, on the border of Luberon and the country of Aix-en-Provence
J'inscris ma location sur Luberonweb
Holiday rentals, gites, guest rooms, hotels, campgrounds in Villelaure
Tourism information on Villelaure
See the Luberon Map

See tourist information of this village
---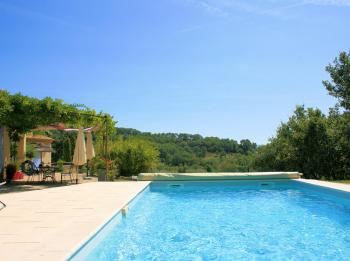 Vacation house with swimming pool for 6 people in southern Luberon
Holiday home pool - Villelaure - La Villa des Vergers - Luberon Provence
2.300 € per week (depend. season)
for 5/6 person(s)
We propose you also nearby :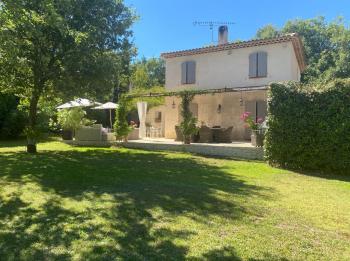 Villa with pool in Provence
Holiday villa - Puy-Sainte-Reparade - Villa saint Canadet - Luberon Provence
from 2.100 € to 2.490 € per week (depend. season)
for 5/6 person(s)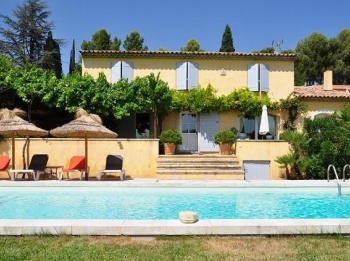 Holiday rental with pool in the Luberon
Holiday villa pool - Pertuis - Lou Cagnard - Luberon Provence
2.100 € per week (depend. season)
for 5/6 person(s)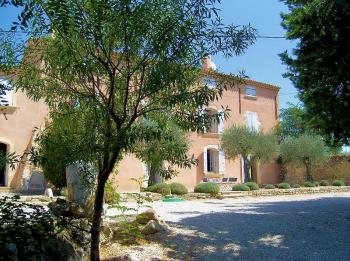 Gite at the Chateau Turcan for 14 people in southern Luberon
Gite at the Chateau - Ansouis - Saint Philippe - Luberon Provence
from 1.700 € to 3.800 € per week (depend. season)
for 12 persons and more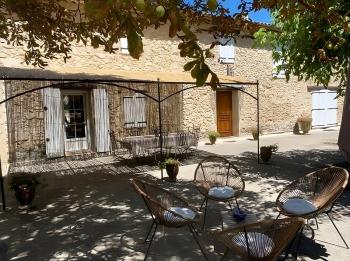 Mas Traditionnel en Luberon au cœur de la Provence
Traditional Mas - Pertuis - La Guinguette - Luberon Provence
2.400 € per week (depend. season)
for 5/6 person(s)
Check out our Top 20 Holiday rentals, Cottages, Hotels, Inns, Camping
Village in southern Luberon, near the Bouches-du-Rhône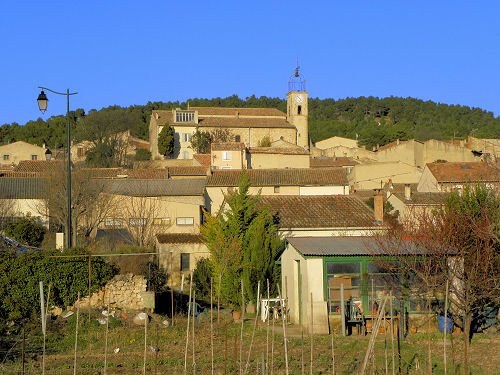 © Luberonweb
Villelaure is a village in southern Luberon on the north shore of the Durance
Village d'environ 3.200 habitants
Historique :
Cité "Villa Laura" au 12ème siècle, le village était à cette époque un bien de l'abbaye de Montmajour.
Seigneurie des Baux au 15ème, des d'Agoult, puis des Forbin du début 16ème à la Révolution.
Le village, repeuplé en 1512 par des Vaudois, fut ravagé en 1545 au cours des guerres de religions par les troupes catholiques.
Présentation :
Villelaure est un village étalé dans la plaine de la Durance dont le centre historique est surélevé.
Vue sur la Montagne Sainte-Victoire.
Château avec parc.
Sentiers de randonnée dans le Luberon.
Situation géographique :
Villelaure est situé dans le Sud Luberon, sur la rive Nord de la Durance, entre le village de Cadenet, à l'Ouest, et la petite ville de Pertuis à l'Est.
Villelaure est un lieu de vacances idéal pour la visite des villages classés du sud Luberon, du Pays d'Aix-en-Provence et de la Crau.
Curiosités touristiques :
Villa gallo-romaine à La Tuilière.
Ancien château, vaste bastide 18ème avec un beau parc clôturé.
La "Grande Bastide" des Forbin, à l'est du village, dite aussi "château de la reine Laure" : château Renaissance fin 16ème, inspiré de celui de la Tour-d'Aigues.
Château Verdier fin 18ème.
Vieux moulin.
Fontaines 19ème.
La Fabrique, archétype d'archéologie industrielle 19ème (1832) : devenu un hameau.
Joli hameau perché du Cailler au nord : maison forte des 13ème et 18ème.
Habitat troglodytique.
Chapelle Saint-Marc.
Marchés, fêtes, foires et Festivals :
Marché le samedi matin.
Fête votive fin avril à la saint Marc.
Fête du Cheval, fin août, début septembre.
Foire aux chevaux : dernier dimanche de septembre.
Discover the best holiday accommodation in Provence !