Viens - Vacation rentals in the Luberon
Viens, medieval village of Luberon, on the border of the Alpes-de-Haute-Provence
J'inscris ma location sur Luberonweb
Holiday rentals, gites, guest rooms, hotels, campgrounds in Viens
Tourism information on Viens
See the Luberon Map

See tourist information of this village
---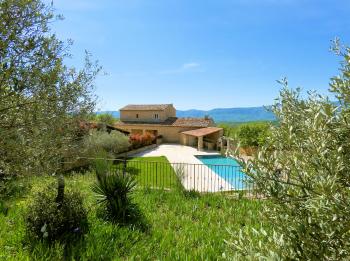 Large stone house with swimming pool for 12 people in Viens
Stone house pool - Viens - La maison R - Luberon Provence
from 3.000 € to 4.200 € per week (depend. season)
for 9/12 person(s)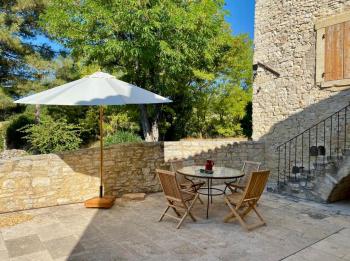 Seasonal rental with swimming pool for 8 people in the Luberon
Holiday rental swimming pool - Viens - La vieille école - Luberon
from 2.000 € to 3.500 € per week (depend. season)
for 6/9 person(s)
Check out our Top 20 Holiday rentals, Cottages, Hotels, Inns, Camping
Viens is a beautiful medieval village perfectly restored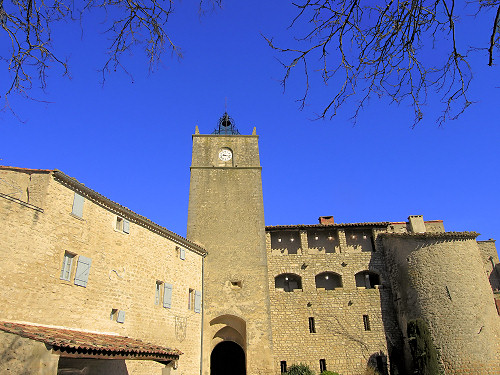 © Luberonweb
The charming medieval village of Viens is located in southeast of the Vaucluse, facing the Grand Luberon. Hilltop village, with spectacular views of the Alps and the Luberon.
Village d'environ 650 habitants
Historique :
Cité "Vegnis" en 1005, et depuis 1225 sous le nom actuel de Viens.
Fief des d'Agoult, puis successivement des Simiane, des Sabran-Forcalquier, des Villemus, des Glandevès, des d'Agoult-Montauban.
Ancienne baronnie de Grange de Simiane.
Présentation :
Viens est un magnifique village médiéval perché avec beaucoup de caractère, remarquablement restauré par la commune et ses habitants.
Nombreuses randonnées dans le Luberon.
Café-restaurant, commerces, artisanat, ...
Panoramas sur le Luberon, et les Alpes.
Passage du GR6.
Proximité des gorges d'Oppedette et du Colorado Provençal.
Situation géographique :
Viens, entre Apt et Céreste, est situé entre les contreforts du Luberon et ceux de la Montagne de Lure, à la frontière avec les Alpes-de-Haute-Provence. Viens est une magnifique destination de vacances, pour visiter le Luberon, et la Haute-Provence.
Curiosités touristiques :
Château du 12ème/13ème siècle, très remanié (privé).
Tour sarrazine.
Ruelles caladées.
Nombreuses façades Renaissance, dont la maison Monier d'Arnaud et la maison Monier de La Quarré.
Campanile.
Lavoirs anciens, fontaine.
Architecture défensive très bien conservée, dont des tours rondes, la tour de la mairie (11ème siècle), la tour carrée du Portail (12ème siècle, restaurée au 14ème siècle).
Ancien hôtel de Pontevès du 16ème siècle (mairie).
Ancien moulin à huile dans la roche.
Fours à pain, dont un d'origine du 12ème siècle.
Chapelle rurale Saint Ferréol (13ème, restaurée).
Nombreux moulins (dont Benoye, Coutraire et Bélan qui sont entiers).
Chapelle au hameau de Saint-Paul.
Plusieurs bories.
Marchés, fêtes, foires et Festivals :
Marché le mercredi.
Fête votive l'avant-dernier dimanche d'août.
Fête patronale de saint Ferréol le 18 septembre.
Expositions, concerts, conférences à la Chapelle saint Ferréol pendant la saison touristique.
Expositions au Four à Pain, ancien four communal aménagé en espace culturel.