Venelles - Holiday rental Provence
Venelles, small town in the Bouches-du-Rhone (Provence), near Aix-en-Provence
J'inscris ma location sur Luberonweb
Holiday rentals, gites, guest rooms, hotels, campgrounds in Venelles
Tourism information on Venelles
See the Provence Map

See tourist information of this village
---
No accommodation has been found in this village ! We propose you offers near by :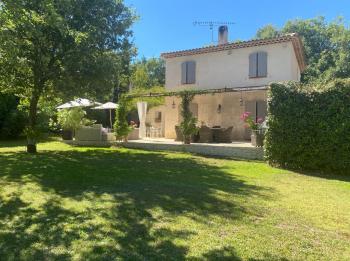 Villa with pool in Provence
Holiday villa - Puy-Sainte-Reparade - Villa saint Canadet - Luberon Provence
from 2.100 € to 2.490 € per week (depend. season)
for 5/6 person(s)
Check out our Top 20 Holiday rentals, Cottages, Hotels, Inns, Camping
Venelles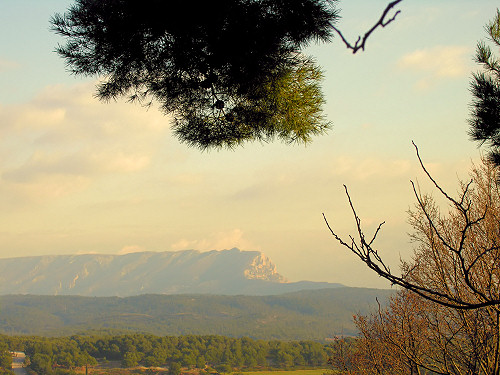 © Luberonweb
Ville d'environ 8.500 habitants
Historique :
Occupation gallo-romaine.
Cité au 11ème siècle.
Seigneurie appartenant aux Artaud (13ème).
Venelles comptait plusieurs fiefs au 18ème, ayant chacun son seigneur particulier.
Venelles subit des dommages importants lors du séisme de 1909.
Le sculpteur Félix Chabaud naquit à Venelles en 1824.
Présentation :
Petite ville surélevée, transformée après le séisme de 1909 : Venelles Haut (ancien) et Venelles Bas (ville reconstruite).
Du vieux village, belles vues sur le Pays d'Aix, la Sainte-Victoire, la Durance et le Luberon.
Parc de loisirs.
Fabriques de nougat, calissons, tissus provençaux.
Centre Equestre.
Situation géographique :
Venelles est situé à 10 km au nord d'Aix en Provence, et à 14 km de Pertuis, porte sud du Luberon.
Autres curiosités touristiques :
Vestiges d'un aqueduc souterrain.
Ancien village perché de Venelles-Haut, en ruine depuis le séisme de 1909, qui conserve un beau moulin à vent.
Châteaux de Saint-Hippolyte d'origine médiévale et de Font-Cuberte.
Domaine de Violaine : bastide, chapelle, parc, jardin de buis, fontaine, serre.
Ruines de l'ancien castellas.
Eglise paroissiale moderne Saint-Hippolyte aux Logis (Venelles-Bas).
Temple protestant à Venelles-Haut.
Chapelle Saint-Hippolyte d'origine romane, reconstruite au 19ème en néo-gothique, près du château.
Chapelle Sainte-Anne, en ruine, au sud.
Oratoires.
Musée :
Galerie d'art de la Voûte-Chabaud : expositions.
Marchés, fêtes et Festivals :
Marché le samedi.
Fête patronale le 13 août.
Foire début septembre.
Nuit du Jazz le 3ème samedi de juin.