Saint-Saturnin-les-Apt - Holiday rentals Provence
Find your holiday accommodation in Saint-Saturnin-lès-Apt, one of the most beautiful villages of the Luberon
J'inscris ma location sur Luberonweb
Holiday rentals, gites, guest rooms, hotels, campgrounds in Saint-Saturnin-les-Apt
Tourism information on Saint-Saturnin-les-Apt
See the Luberon Map

See tourist information of this village
---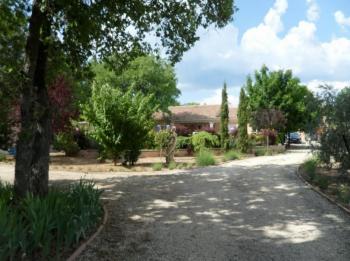 Holiday rental with pool in Luberon - Provence
Holiday villa pool - Saint-Saturnin-les-Apt - Le jardin d'Albiorica - Luberon Provence
from 510 € to 1.050 € per week (depend. season)
for 5/6 person(s)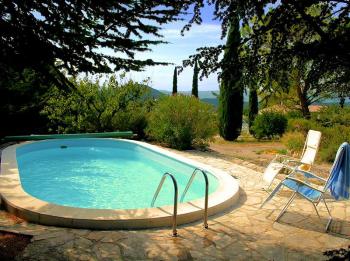 Villa with pool in Saint-Saturnin-les-Apt, in the Luberon
Seasonal hire - Saint-Saturnin-les-Apt - Les Picholines - Luberon Provence
from 1.000 € to 1.300 € per week (depend. season)
for 5/6 person(s)
We propose you also nearby :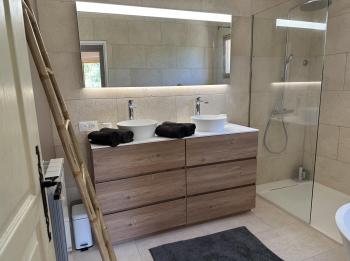 Holiday villa with pool in Roussillon en Provence
Holiday rental pool - Roussillon - La Bastide de Mathilde - Luberon Provence
from 1.200 € to 2.200 € per week (depend. season)
for 6/9 person(s)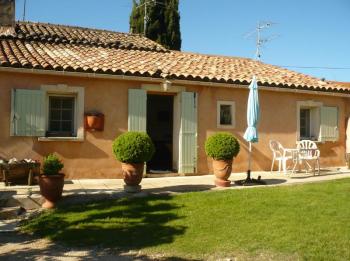 Cottage in the Luberon for 2 persons
Cottage - Gargas - La Remise - Luberon Provence
from 280 € to 410 € per week (depend. season)
for 2/3 person(s)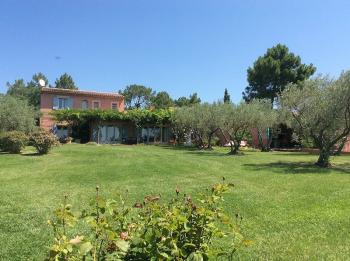 Villa with swimming pool near Roussillon in the Luberon
Luxury holiday rental with pool in the Luberon (Provence).
from 2.000 € to 3.000 € per week (depend. season)
for 6/9 person(s)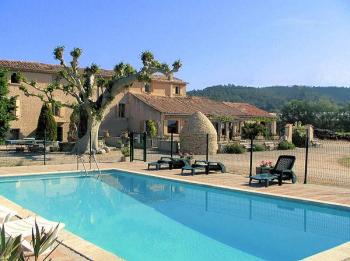 Guests house in the Luberon, village of Gargas
Guest house pool - Gargas - Le moulin de Lavon - Luberon Provence
from 34 € to 60 € per day (depend. season)
5 room(s)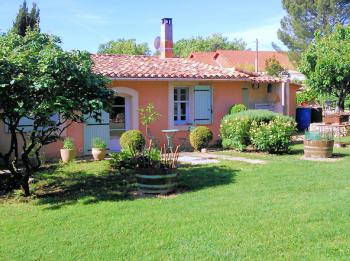 Holiday cottage for 4 people in Gargas in the Luberon
Holiday cottage pool - Gargas - Les deux Fourmis - Luberon Provence
from 390 € to 570 € per week (depend. season)
for 4/5 person(s)
Check out our Top 20 Holiday rentals, Cottages, Hotels, Inns, Camping
Saint-Saturnin-lès-Apt, charming village perched in the mountains of Vaucluse, facing the Luberon
© Luberonweb
Saint-Saturnin-lès-Apt, Luberon village with a rich history, full of charm, clinging to the mountains of Vaucluse, facing the Luberon
Village d'environ 2.700 habitants
Historique :
Cité "Sanctus Saturninus" au 10ème siècle.
L'origine du Nom du village de Saint-Saturnin-lès-Apt viendrait du martyre de St Sernin (premier évêque de Toulouse au 3ème siècle), le provençal aurait transformé Sernin en Saornin, puis Savornin. Il est cependant probable que la christianisation du culte de Saturne (divinité romaine des récoltes et des saisons) l'ait transformé en Saint Saturnin. C'est en 1794, après la révolution, que fut rajouté "lès Apt" à Saint saturnin, "lès Apt" signifie en provençal "près d'Apt".
Fief des d'Agoult en 1190.
Seigneurie partagée au 14ème : la section ouest était fief du Comtat, la section provençale relevait du comté de Sault.
Fief des Puyloubier en 1302, de Guillaume du Luc en 1406, des Vins au 17ème, des Monclar en 1739.
Jadis, exploitation des marnières de Perréal (engrais).
Célèbre miracle de Saint-Saturnin, peu avant celui de Lourdes (1851), qui souleva passions et controverses dans le monde catholique.
Présentation :
Saint-Saturnin-lès-Apt est un superbe village couronné par les ruines de son château. Le village est adossé aux Monts de Vaucluse, face à la vallée du Calavon et au Luberon.
Intéressant ensemble urbain du Moyen Age au 18ème et belles rues ornées.
Nombreux commerces, cafés et restaurants.
Nombreux sentiers de randonnées.
Passage des GR6, GR9, GR92.
Piscine Municipale.
A 4 kilomètres du plan d'eau d'Apt (planche à voile, dériveur, promenades, pêche).
Situation géographique :
Saint-Saturnin-lès-Apt est situé à 9 kilomètres au Nord d'Apt, à proximité des plus beaux villages du Luberon (Gordes, Roussillon, Villars, Lioux, ...).
Saint-Saturnin-lès-Apt, est une des destinations de vacances favorite des estivaliers qui se rendent en Provence.
Curiosités touristiques :
Ossements de mammifères préhistoriques sur le versant est de Perréal (27 espèces, dont le Paléotherium, exposées au musée de Lyon).
Plusieurs sites de sépultures néolithiques, dont la grotte de la Lave.
Oppidum de Perréal : occupation pendant l'antiquité, oppidum pré-romain, puis romain.
Présence celtique : tumulus, vestiges de remparts, ...
Belles bories.
Remarquables vestiges du château du haut moyen-âge, austère et massive forteresse à mâchicoulis, dominant sur une avancée au nord.
Trois enceintes 11ème, 13ème et 16ème, délimitant le village médiéval primitif.
Tour de la Guérite ou tour de l'Horloge 12ème.
Hôpital du 17ème.
Ancienne mairie. Fontaine fin 18ème près de la mairie.
Trois moulins à vent début 18ème, restaurés, dans un beau site.
Vestiges de l'ancien village d'Agnane.
Château de Bourgane et jardins.
Château de Croagnes (ancienne communauté médiévale).
Eglise paroissiale Saint-Etienne reconstruite en 1862 néo-romane.
Ancienne église paroissiale roman du 11ème.
Chapelle castrale Saint-Saturnin romane du 11ème.
Chapelle des Pénitents Blancs de style roman (ruinée).
Chapelle Sainte-Radegonde (sur la colline de Perréal) du 16 ème.
Chapelle Saint-Pierre d'Agnane.
Eglise d'origine romane à Croagnes.
Chapelle Sainte-Madeleine de Croagnes du 17ème.
Prieuré Saint-Maupin des Hospitaliers du 16ème.
Onze oratoires de chemin de croix et quinze autres oratoires sur la commune.
Marchés, fêtes, foires et Festivals :
Marché le mardi.
Fête le dimanche après le 3 août.
Pèlerinage en septembre (fête de la sainte Croix) à la chapelle Sainte-Radegonde.
Discover the best holiday accommodation in Provence !