Rognes - Holiday rentals in Luberon Provence
Rognes, a village south of the Luberon, in the Bouches-du-Rhone (Provence)
J'inscris ma location sur Luberonweb
Holiday rentals, gites, guest rooms, hotels, campgrounds in Rognes
Tourism information on Rognes
See the Luberon Map

See tourist information of this village
---
No accommodation has been found in this village ! We propose you offers near by :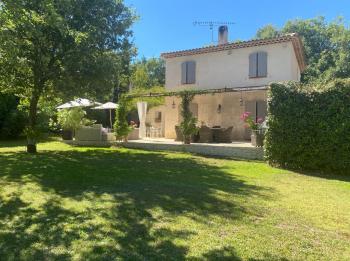 Villa with pool in Provence
Holiday villa - Puy-Sainte-Reparade - Villa saint Canadet - Luberon Provence
from 2.100 € to 2.490 € per week (depend. season)
for 5/6 person(s)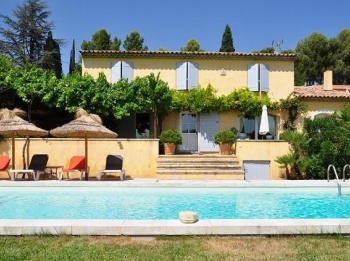 Holiday rental with pool in the Luberon
Holiday villa pool - Pertuis - Lou Cagnard - Luberon Provence
1.800 € per week (depend. season)
for 5/6 person(s)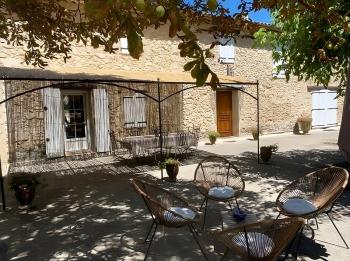 Mas Traditionnel en Luberon au cœur de la Provence
Traditional Mas - Pertuis - La Guinguette - Luberon Provence
2.200 € per week (depend. season)
for 5/6 person(s)
Check out our Top 20 Holiday rentals, Cottages, Hotels, Inns, Camping
Rognes, village in the Bouches-du-Rhône, between Luberon and region of Aix-en-Provence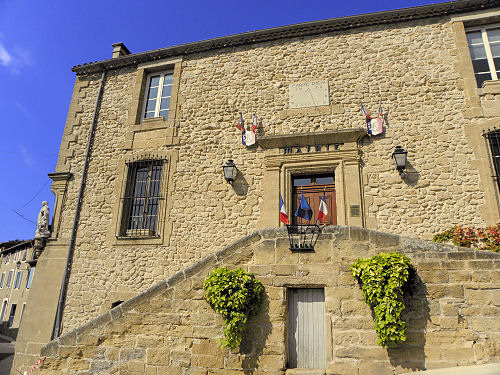 © Luberonweb
Rognes is a village in the Bouches-du-Rhône between countries of the South Luberon and Aix-en-Provence. An ideal location to visit the Luberon and Provence and the great Provencal festivals (La Roque d'Anthéron, Aix, St Remy, ...)
Village d'environ 4.800 habitants
Historique :
Mentionné en 1150.
Présence des Templiers.
Seigneurie appartenant aux Alamanon au 14ème, passée aux d'Agoult à la fin 15ème, puis aux Raphélis à la fin 16ème par mariage.
Le village, très éprouvé par le séisme de 1909, fut reconstruit au pied du Foussa.
Présentation :
Village réputé pour sa célèbre pierre de Rognes, de couleur ocre, pour la décoration et la sculpture.
Parc de loisirs "les Garrigues".
Festival des Carrières.
Proche d'Aix-en-Provence.
Situation géographique :
Rognes, village au Nord des Bouches-du-Rhône, sur la rive sud de la Durance, entre Luberon et Pays d'Aix-en-Provence. Rognes est proche de la Nationale 7 entre les villages de Lambesc et du Puy-Sainte-Réparade.
Curiosités touristiques :
Villa gallo-romaine au lieu-dit "Ribière".
Mausolée romain au domaine de Barbebelle.
Nombreux vestiges gallo-romains découverts à Beaulieu.
Imposantes ruines de l'ancien village sur le rocher-plateau du Foussa.
Quelques maisons anciennes, appareillées avec la belle pierre de Rognes.
Hôtel de Ribbe.
Lavoir.
Château de Beaulieu 17ème (beau jardin à la française).
Château de Tournefort reconstruit fin 17ème, avec une tour m édiévale d'origine.
Ancien habitat troglodytique, énorme médaillon représentant la Vierge .
Eglise Notre-Dame de l'Assomption de 1607.
Chapelle Notre-Dame de 1557, à l'hôpital.
Chapelle du 12ème.
Chapelle votive Saint-Denis.
Chapelles de Saint-Etienne-du-Conil (Saint-Etienne-du-Lapin), Saint-Paul, Saint-Julien, Saint-Pierre.
Plusieurs oratoires dont celui de Sainte-Thérèse de 1705.
Marchés, fêtes, foires et Festivals :
Marché le mercredi.
Foire à la brocante à la mi-juin.
Fête du vin : fin mai et mi-juillet.
Fête votive de la Croix vers la mi-septembre.
Bénédiction des vendanges, à la chapelle Saint-Marcellin.
Fête de la truffe le dernier week-end avant Noël.
Festival des Carrières en juillet.
Fête de la courge début novembre.
Fête de la chèvre, début avril.