Reillanne - Holiday cottages in the Luberon
Reillanne in the Luberon, a picturesque village in the Alpes-de-Haute-Provence
J'inscris ma location sur Luberonweb
Holiday rentals, gites, guest rooms, hotels, campgrounds in Reillanne
Tourism information on Reillanne
See the Luberon Map

See tourist information of this village
---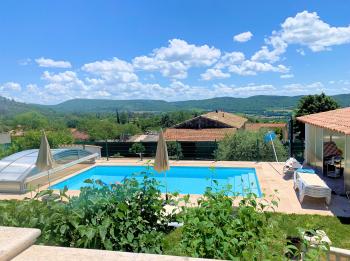 Cottage with heated pool for 2/4 people in the Luberon
Cottage pool - Reillanne - Résidence Ste Marie - Luberon Provence
from 220 € to 490 € per week (depend. season)
for 3/4 person(s)
We propose you also nearby :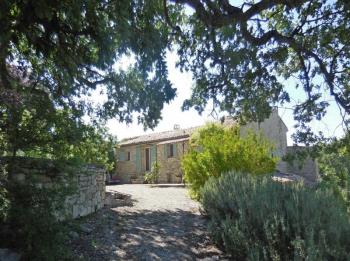 Domaine de La Lave - EMMA
Cottage pool - Vacheres - Domaine La Lave - Luberon Provence
from 80 € to 100 € per day (depend. season)
for 2/3 person(s)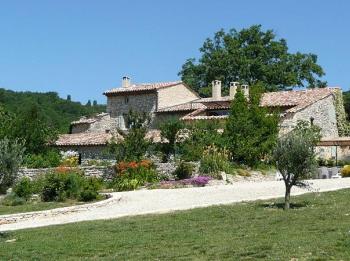 Domaine de La Lave - CAMILLE
Cottage charm - Vacheres - La Lave - Luberon Provence
from 90 € to 170 € per day (depend. season)
for 4/5 person(s)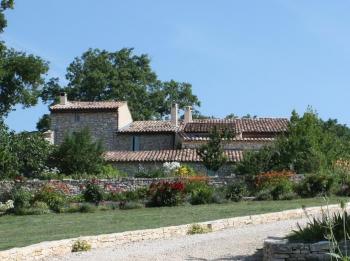 Domaine de La Lave - MARIE
Charming Holiday rental - Vacheres - Mas la Lave - Luberon Provence
from 90 € to 160 € per day (depend. season)
for 3/4 person(s)
Check out our Top 20 Holiday rentals, Cottages, Hotels, Inns, Camping
Reillanne, typically Provencal village of the Luberon, full of charm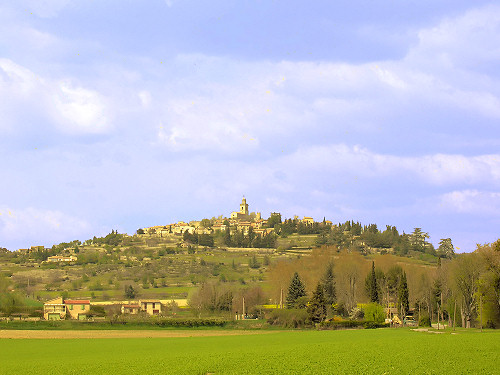 © Luberonweb
Reillanne, located midway between Apt and Manosque, is a typically Provencal village. Reillanne is one of the most beautiful villages of the Alpes-de-Haute-Provence.
Village d'environ 1.600 habitants
Historique :
Le linguiste Charles Rostaing relève 26 formes différentes pour le nom de Reillanne, la plus ancienne, Reglana, remonte à 909. On trouve des formes similaires, comme Reilana (11ème siècle), Rillana (1125), Reillana (1274) ou encore Reilhane (1401).
Primitivement Reillanne est une bourgade romaine d'Alaunia située dans la plaine qui, dévastée par les invasions barbares, se transporta en altitude.
Reillanne fut une ville importante au Moyen Age, solidement fortifiée et dominée par son château.
La légende affirme que les Templiers ont construit un monastère, cependant aucun document ne vient corroborer cette affirmation. Ce monastère est en fait franciscain.
Administration consulaire dès le 13ème siècle.
Seigneurie érigée en vicomte (1379) en faveur des d'Agoult.
Rattachement en 1846 de la commune du Bourget (village abandonné et ruiné).
Présentation :
Reillanne est un village perché du Luberon, sympathique et chaleureux, au charme authentiquement provençal.
Sentier fléché circulaire.
Site panoramique de la chapelle Saint-Denys, avec une table d'orientation.
Vue panoramique s'étend sur la vallée de l'Encrème, le Luberon et le vieux village de Reillanne au sud, les Alpes à l'est, et la montagne de Lure au nord.
Nombreux sentiers de randonnée.
Commerces, cafés, restaurants, librairie.
Situation géographique :
Reillanne est un village du Luberon situé dans les Alpes de Haute Provence, à proximité des villages de Viens et de Céreste. Un lieu de vacances pour les amoureux de la Provence authentique.
Curiosités touristiques :
Abris sous roche de Saint-Mitre.
Sépulture collective de la grotte de Caruc.
Voie romaine avec des inscriptions gallo-romaines.
Restes de remparts ; portes fortifiées des 12ème et 13ème.
Tour de l'ancienne église (citadelle dans les remparts).
Maisons anciennes avec escaliers monumentaux, passages couverts, quartier juif, jolies places.
Château de Valligrane du 17ème.
Château de Pinet.
Maison du 17ème aux Granons.
Restes de fresques du 15ème.
Monumentale fontaine 19ème avec des canons.
Ferme Bel Air avec éléments de réemploi romans et gothiques.
Eglise de l'Assomption lombard gothique, reconstruite au 16ème sur une chapelle de 1200.
Chapelle Saint-Denis du 18ème reconstruite sur les ruines de la chapelle Saint-Pierre.
Ancien couvent franciscain Notre-Dame-des-Prés 15ème.
Restes de l'église Notre-Dame du Bourget.
Chapelle Notre-Dame-de-Lure.
Chapelle des Pénitents Blancs.
Oratoires.
Musée :
Musée des amis des arts : Ethnographie, expositions temporaires.
Marchés, fêtes et Festivals :
Marché les jeudi et dimanche.
Marché Bio, le vendredi après-midi, au lieu dit Les Granons.
Fête votive le 1er dimanche d'août.
Procession aux flambeaux pour la Sainte Marie, au départ de l'oratoire Notre Dame de Lure, le 15 août.
Foire Agricole de la Saint Denis, début octobre.
Fête de la Sainte Barbe, début décembre.
Discover the best holiday accommodation in Provence !