Reilhanette - Holiday rentals Provence
Reilhanette, charming village in the Drome Provencale, near the Mont Ventoux
J'inscris ma location sur Luberonweb
Holiday rentals, gites, guest rooms, hotels, campgrounds in Reilhanette
Tourism information on Reilhanette
See the Provence Map

See tourist information of this village
---
No accommodation has been found in this village ! We propose you offers near by :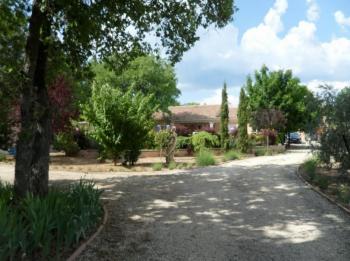 Holiday rental with pool in Luberon - Provence
Holiday villa pool - Saint-Saturnin-les-Apt - Le jardin d'Albiorica - Luberon Provence
from 90 € to 165 € per day (depend. season)
for 5/6 person(s)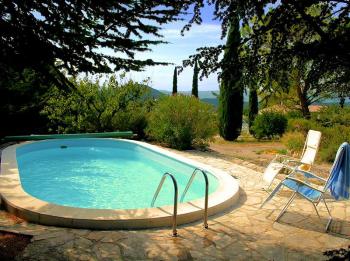 Villa with pool in Saint-Saturnin-les-Apt, in the Luberon
Seasonal hire - Saint-Saturnin-les-Apt - Les Picholines - Luberon Provence
from 1.000 € to 1.300 € per week (depend. season)
for 5/6 person(s)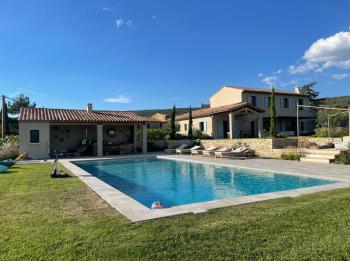 Large prestigious villa with swimming pool for 12 people
Prestigious villa with swimming pool - Saint-Saturnin-les-Apt - Villa Solo Lulu - Luberon Provence
from 5.000 € to 9.000 € per week (depend. season)
for 9/12 person(s)
Check out our Top 20 Holiday rentals, Cottages, Hotels, Inns, Camping
Reilhanette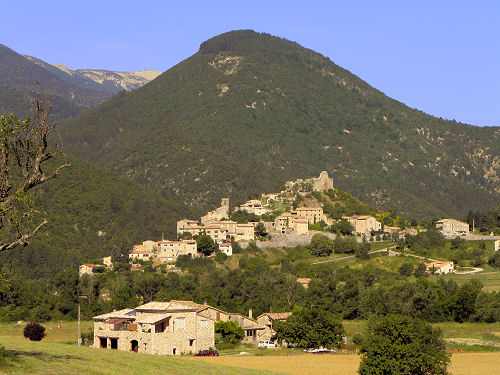 © Luberonweb
Ville d'environ 160 habitants
Historique :
L'origine du nom de ce superbe village perché est incertaine. Toutefois l'hypothèse la plus probable serait le mot latin "Rella" la charrue devenue "Relha" puis "rellania" vers 1227 enfin Reilhanette dès le 13ème siècle.
La traduction populaire de Reilhanette est Petite Reine.
Cette terre appartient aux Baronnies du Dauphiné jusqu'en 1789.
Reilhanette est seigneurie de sire de Montauban en 1276 puis des Mévouillons et des Dupuy.
Présentation :
Reilhanette est un magnifique village médiéval bâti sur une colline, surplombée de son château féodal.
Reilhanette, resté intact depuis le moyen-âge, est l'objet d'une restauration exemplaire.
Proximité du Mont Ventoux (le géant de Provence) et du Luberon.
Vue exceptionnelle sur les collines de la plaine de Montbrun-Reilhanette et les contreforts du mont Ventoux.
Cures thermale au village voisin de Montbrun-les-bains.
Nombreux sentiers de randonnée.
Cicuits Vtt.
Pays de la Lavande.
Situation géographique :
Reilhanette se situe dans la Drôme Provençale à proximité du mont Ventoux.
Montbrun-les-Bains est un village aux rues et ruelles pleines de charme. Une visite lors de vos vacances en Provence s'impose !
Curiosités touristiques :
Château fort du 12ème siècle (presque entièrement détruit par les troupes royales en 1560).
Eglise du 12ème siècle (remaniée au 14ème siècle), structure romane, nef en berceau brisé.
Nombreuses "calades" (rues pavées).
Nombreuses maisons médiévales restaurées.
Marchés, fêtes et Festivals :
Fête patronale, le 22 septembre ou le dimanche suivant.