Puyvert, Puyvert - Holiday rentals Luberon
Puyvert, a small village in southern Luberon (Provence), near Lourmarin
J'inscris ma location sur Luberonweb
Holiday rentals, gites, guest rooms, hotels, campgrounds in Puyvert
Tourism information on Puyvert
See the Luberon Map

See tourist information of this village
---
No accommodation has been found in this village ! We propose you offers near by :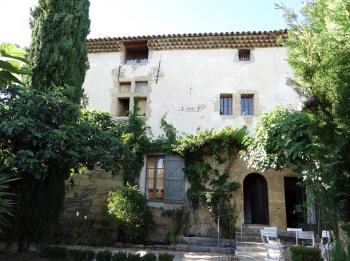 Charming country house renovated in southern Luberon
Luxury Holiday rental - Puget-sur-Durance - La Grande Bastide - Luberon Provence
from 360 € to 522 € per day (depend. season)
for 12 person(s)
Check out our Top 20 Holiday rentals, Cottages, Hotels, Inns, Camping
Puyvert, small village in the Luberon on the north bank of the Durance
Village d'environ 800 habitants
Historique :
Cité "De Podio Viridi" en 1300.
Seigneurie des Villemus puis des Oraison, seigneurs de Cadenet. Pendant les guerres de Religion, les habitants furent massacrés et les maisons incendiées, le village fut rasé par Charles Quint et ne fut repeuplé qu'en 1618, à la suite de l'acte d'habitation établi par le marquis d'Oraison.
Présentation :
Puyvert est un vieux village légèrement surélevé face à la Durance.
Proximité du village classé de Lourmarin.
Nombreux sentiers de randonnée dans le Luberon.
Situation géographique :
Puyvert est situé au sud de Lourmarin et au nord de Lauris et Cadenet. Lieu de vacances idéalement placé au coeur de la Provence, pour la visite du Luberon, des Alpilles et du Pays d'Aix-en-Provence.
Curiosités touristiques :
Vestiges préhistoriques : stèle anthropomorphe au quartier de Lombardie.
Village primitif des Grottes : habitat troglodytique.
Vestiges du château féodal.
Digues de Puyvert et de l'Epi de Moulin-Neuf.
Fontaine, lavoir et bassin.
Chapelle romane aux Grottes.
Majestueux vestiges du prieuré bénédictin 12ème de Saint-Pierre de Méjean, transformé en ferme.
Oratoires entre Puyvert et Lauris.
Marchés, fêtes et Festivals :
Fête votive le 1er dimanche de juillet.