Puy-Sainte-Reparade - Holiday rental Provence
Puy-Sainte-Reparade, village between Luberon and region of Aix-en-Provence
J'inscris ma location sur Luberonweb
Holiday rentals, gites, guest rooms, hotels, campgrounds in Puy-Sainte-Reparade
Tourism information on Puy-Sainte-Reparade
See the Luberon Map

See tourist information of this village
---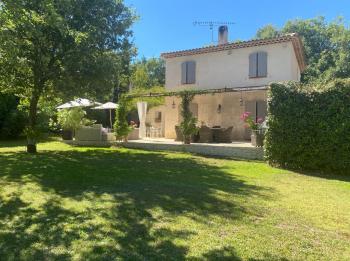 Villa with pool in Provence
Holiday villa - Puy-Sainte-Reparade - Villa saint Canadet - Luberon Provence
from 2.100 € to 2.490 € per week (depend. season)
for 5/6 person(s)
We propose you also nearby :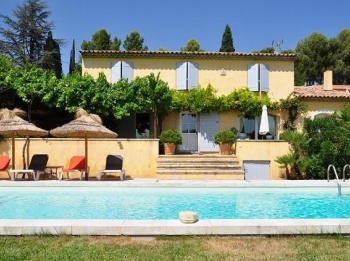 Holiday rental with pool in the Luberon
Holiday villa pool - Pertuis - Lou Cagnard - Luberon Provence
1.800 € per week (depend. season)
for 5/6 person(s)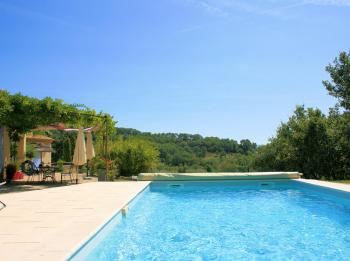 Vacation house with swimming pool for 6 people in southern Luberon
Holiday home pool - Villelaure - La Villa des Vergers - Luberon Provence
2.300 € per week (depend. season)
for 5/6 person(s)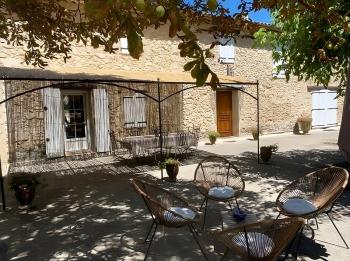 Mas Traditionnel en Luberon au cœur de la Provence
Traditional Mas - Pertuis - La Guinguette - Luberon Provence
2.200 € per week (depend. season)
for 5/6 person(s)
Check out our Top 20 Holiday rentals, Cottages, Hotels, Inns, Camping
Puy-Sainte-Reparade
© Luberonweb
Ville d'environ 5.500 habitants
Historique :
Mentionné au 11ème siècle.
Seigneurie au 12ème des archevêques d'Aix-en-Provence qui fortifièrent le château (démantelé début 17ème).
Saint-Canadet, aujourd'hui hameau du Puy-Sainte-Réparade, formait jadis une commune et paroisse indépendante (de l'An VI à l'An X).
Présentation :
Puy-Sainte-Réparade est un village de la plaine de la Durance, proche du Luberon.
Panorama du haut de la Quille et de la terrasse du château de Fonscolombe.
Sites de Saint-Canadet et de Fonscolombe.
Situation géographique :
Puy-Sainte-Réparade est situé sur la rive Sud de la Durance (au sud de Villelaure et de Pertuis). Un lieu de vacances pour visiter le Pays d'Aix-en-Provence et le Sud Luberon.
Curiosités touristiques :
Oppidum de la Quille, site protohistorique situé au lieu-dit la Quille.
Ruines du château du Puy.
Ruines du château médiéval de Félines.
Château de Four-Vert du 17ème.
Château de Fonscolombe 18ème et son parc aux essences rares.
Château d'Arnajon du 18ème et parc à l'anglaise.
Anciens moulins.
Vestiges de l'ancienne église paroissiale Saint-André.
Eglise paroissiale de l'Assomption du 17ème.
Chapelle Sainte-Réparade romane, restaurée au 17ème.
Eglise Saint- Pierre-ès-Liens du 17ème, à Saint-Canadet.
Chapelle Saint-Pierre de Félines.
Chapelle du 18ème à Fonscolombe.
Marchés, fêtes, foires et Festivals :
Marché le dimanche.
Fête patronale de l'Ascension.
Fête de Sainte-Réparade (début octobre).
Festo di Cese (Fête traditionnelle célébrant la récolte des pois chiches), fin août.
Fêtes de la Saint Michel, mi-septembre.
Festival de Théâtre, mi-avril.
Feux de la Saint Jean, fin juin.
Discover the best holiday accommodation in Provence !