Puget-sur-Durance - Holiday rental Luberon
Puget-sur-Durance, village between Durance and south Luberon
J'inscris ma location sur Luberonweb
Holiday rentals, gites, guest rooms, hotels, campgrounds in Puget-sur-Durance
Tourism information on Puget-sur-Durance
See the Luberon Map

See tourist information of this village
---
No accommodation has been found in this village ! We propose you offers near by :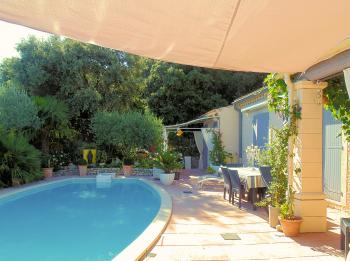 Bed & breakfast in Provence in a villa with pool
Guest room pool - Merindol - La Cigalière - Luberon Provence
110 € per day (depend. season)
1 room(s)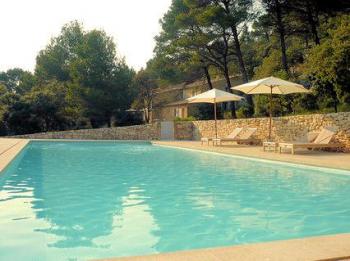 Luxury property for your holidays in Provence
Luxury holiday rental - Merindol - Le Pardigaou - Luberon Provence
from 1.500 € to 4.800 € per week (depend. season)
for 6/9 person(s)
Check out our Top 20 Holiday rentals, Cottages, Hotels, Inns, Camping
Puget-sur-Durance
Ville d'environ 700 habitants
Historique :
Cité "Pugetum" au 13ème siècle.
Simple lieu-dit inhabité en 1471, peuplé par un acte d'habitation en 1617 de François d'Urre de Brotin. Nommé successivement Puget-d'Aigues, Puget-de-Lauris, puis Puget-sur-Durance.
Présentation :
Puget-sur-Durance est un charmant petit village à caractère rural, surélevé à flanc de coteau face à la Durance.
Nombreuses randonnées sur le versant sud du Luberon.
Pêche.
Proximité du Golf de Pont Royal (commune de Mallemort).
Proximité de La Roque d'Anthéron (festival International de Piano l'été).
Situation géographique :
Puget-sur-Durance, village entre Luberon et Durance, situé entre les villages de Mérindol à l'Ouest et Lauris à l'Est
Curiosités touristiques :
Vestiges du Bas Empire, des 5ème et 6ème siècle (urnes à incinération du Grand Deffend).
Présence romaine : restes d'aqueduc et d'une villa à La Verrerie, sarcophages et sépultures.
Quelques vestiges du château 13ème intégrés dans les constructions.
Fontaine.
Maisons 17ème et 18ème au hameau des Borrys.
Eglise paroissiale Notre-Dame, ancienne chapelle romane 13ème restaurée.
Temple classique 19ème au bas du village.
Marchés, fêtes, foires et Festivals :
Fête votive à la mi-août.