Peypin-d'Aigues - Lodgings Luberon
Peypin-d'Aigues, village at the foot of the south Luberon
J'inscris ma location sur Luberonweb
Holiday rentals, gites, guest rooms, hotels, campgrounds in Peypin-d'Aigues
Tourism information on Peypin-d'Aigues
See the Luberon Map

See tourist information of this village
---
No accommodation has been found in this village ! We propose you offers near by :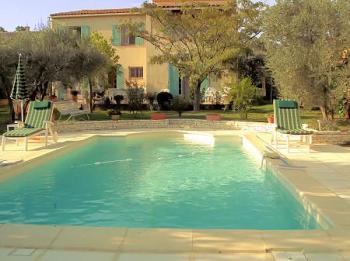 Self Catering Accommodation in southern Luberon
Lodging - La-Motte-Aigues - La Jardinerie - Luberon Provence
from 400 € to 600 € per week (depend. season)
for 3/4 person(s)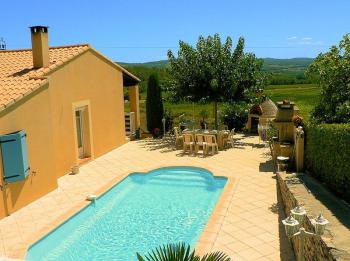 Villa with pool for your summer vacation
Holiday villa pool - Saint-Martin-de-la-Brasque - La Villa Peyronel - Luberon Provence
1.350 € per week (depend. season)
for 5/6 person(s)
Check out our Top 20 Holiday rentals, Cottages, Hotels, Inns, Camping
Peypin-d'Aigues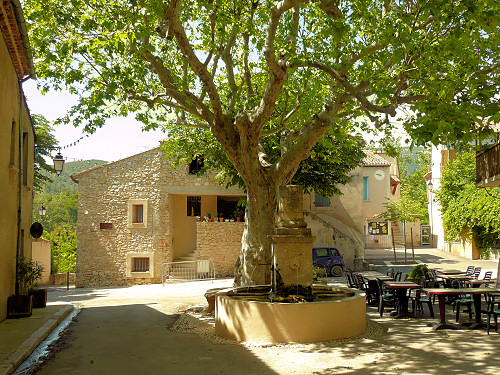 © Luberonweb
Ville d'environ 600 habitants
Historique :
Cité "Podium Pinum" au 13ème siècle.
A l'origine, grange de l'abbaye de Lure, puis seigneurie des Sabran. Le territoire, inhabité en 1400, fut repeuplé par une colonie vaudoise au 16ème siècle. Cette place protestante fut dévastée et incendiée en 1545, au cours des guerres de religions.
Présentation :
Peypin d'Aigues est un village tranquille, très légèrement surélevé au pied du versant sud du Luberon, composé de quatre lieux : le village et les trois hameaux de "les Dones", "Font-Joyeuse" (dit Fonzillouse) et "les Roux".
Proximité de l'Etang de la Bonde (baignades).
Nombreuses randonnées dans le Luberon.
Situation géographique :
Peypin d'Aigues est un petit village au pied du Luberon. Peypin d'Aigues est situé entre La-Bastide-des-Jourdans et Cabrières-d'Aigues, et est au Nord de Saint-Martin-de-la-Brasque et de Grambois. Un lieu de vacances, pour les amoureux de la randonnée, de la nature et du calme, propice aux visites des villages du Luberon, et du Pays d'Aix-en-Provence.
Curiosités touristiques :
Vestiges de l'âge du Bronze au hameau des Roux.
Présence romaine, tombeaux au quartier Notre-Dame.
Ruines d'un château avec chapelle 12ème.
Fontaines.
Joli pigeonnier carré à casquette.
Eglise paroissiale 17ème.
Temple milieu 19ème.
Marchés, fêtes, foires et Festivals :
Fête le 3ème dimanche d'août.