Pertuis - Vacation rentals in Provence
Pertuis, capital of the Pays d'Aigues, Luberon South Gate
J'inscris ma location sur Luberonweb
Holiday rentals, gites, guest rooms, hotels, campgrounds in Pertuis
Tourism information on Pertuis
See the Luberon Map

See tourist information of this village
---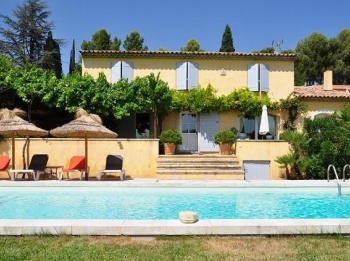 Holiday rental with pool in the Luberon
Holiday villa pool - Pertuis - Lou Cagnard - Luberon Provence
2.100 € per week (depend. season)
for 5/6 person(s)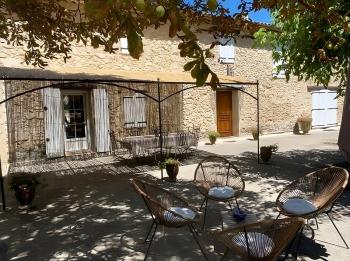 Mas Traditionnel en Luberon au cœur de la Provence
Traditional Mas - Pertuis - La Guinguette - Luberon Provence
2.400 € per week (depend. season)
for 5/6 person(s)
We propose you also nearby :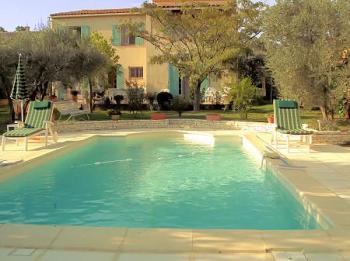 Self Catering Accommodation in southern Luberon
Lodging - La-Motte-Aigues - La Jardinerie - Luberon Provence
from 400 € to 600 € per week (depend. season)
for 3/4 person(s)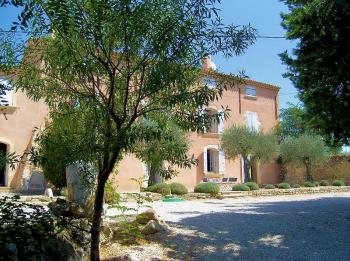 Gite at the Chateau Turcan for 14 people in southern Luberon
Gite at the Chateau - Ansouis - Saint Philippe - Luberon Provence
from 1.700 € to 3.800 € per week (depend. season)
for 12 persons and more
Check out our Top 20 Holiday rentals, Cottages, Hotels, Inns, Camping
Pertuis, small town in southern Luberon, near Aix en Provence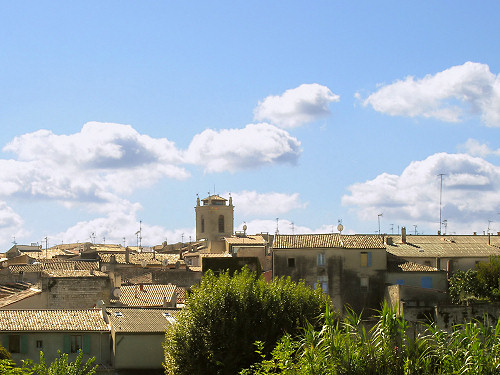 © Luberonweb
Pertuis is the capital of the Pays d'Aigues, in the southern Luberon, North door of the region of Aix-en-Provence. A city with a rich historical past.
Ville d'environ 19.000 habitants
Historique :
Cité "Pertusum" en 981.
Ancien site romain.
Prieuré de l'abbaye de Montmajour.
Co-seigneurie de l'abbé de Montmajour et du comte de Forcalquier.
Fief des comtes de Provence au 12ème, 14ème et 15ème siècle, qui passa, aux Roger, aux vicomtes de Turenne, puis aux Boucicaut.
En 1460, le roi René fit don de la ville à Jeanne de Laval, sa seconde femme.
Rattaché à la France, Pertuis reçut de Charles VIII, en 1493, le privilège d'inaliénabilité à la Couronne et la fleur de Iys sur son blason.
Ville catholique, elle joua un rôle important face à la Ligue. En 1562, 1568 et 1590, les Huguenots tentèrent de s'en emparer, en vain. Epidémies de peste de 1588, 1640, 1720.
Présentation :
La ville de Pertuis est après Avignon et Cavaillon, la troisième ville du Vaucluse. son expension est en partie dûe à la proximité de l'autoroute A51, axe de communication entre les Aples et la méditerranée (jonction avec l'A7 à Aix-en-Provence).
Situation géographique :
La ville de Pertuis est située entre la entre Durance et le Luberon, elle est la capitale du pays d'Aigues (La-Tour-d'Aigues en est la capitale historique) et est considérée comme la "Porte du Luberon sud". Pertuis bénéficie d'une situation géographique qui vous permettra, lors de vos vacances, de visiter le Haut Var et les Gorges du Verdon, ainsi que le Pays d'Aix-en-Provence (grâce à l'autoroute A51).
Curiosités touristiques :
Stations néolithiques et nombreux habitats de l'âge du Fer.
Présence romaine vestiges de villa à Sainte-Thérèse.
Vestiges de l'enceinte de la ville du 14ème.
Tour 12ème, devenue beffroi.
Vestige du château détruit du 16ème.
Ancien hospice de la Charité (1707).
Fontaines du 16ème au 19ème.
Petite tour 14ème dans une bastide 17ème au Gron.
Bastide de La Loubière de 1560.
Château de La Simone.
Château de la Reine-Laure.
Château viticole de Val Joanis.
Eglise paroissiale Saint-Nicolas du 12ème, reconstruite 14ème, 15ème et 16ème.
Chapelle de l'hospice de la Charité du 18ème.
Vestiges du couvent de Sainte-Claire du 17ème.
Chapelles rurales avoisinantes.
Sept oratoires 19ème/20ème.
Marchés, fêtes, foires et Festivals :
Marché paysan les mercredi et samedi.
Grand marché le vendredi.
Foire du 15 août.
Fête du Cheval, 2ème dimanche de septembre.
Foire de la Toussaint le 1er novembre.
Fête votive le 15 août.
Fête du Printemps à l'Ascension.
Célèbre corso fleuri : 1er et 2ème dimanche juin.
Journée des Arts et de la Brocante le 14 juillet.
Festival de Big Band (Jazz), début août.
Fête de l'Eau, fin août.
Discover the best holiday accommodation in Provence !