Oraison Provence - Holiday rentals
Oraison, small town near the Luberon, in the Alpes-de-Haute-Provence
J'inscris ma location sur Luberonweb
Holiday rentals, gites, guest rooms, hotels, campgrounds in Oraison
Tourism information on Oraison
See the Luberon Map

See tourist information of this village
---
No accommodation could been found
For the moment, there is no rentals available for your search criteria.
If you selected HOLIDAY RENTALS, try GITES, or conversely, there are no real differences between these types of accommodation.
Otherwise, try a more generic search, or an another region of Provence.
You can also post a request on the Forum.
Check out our Top 20 Holiday rentals, Cottages, Hotels, Inns, Camping
Oraison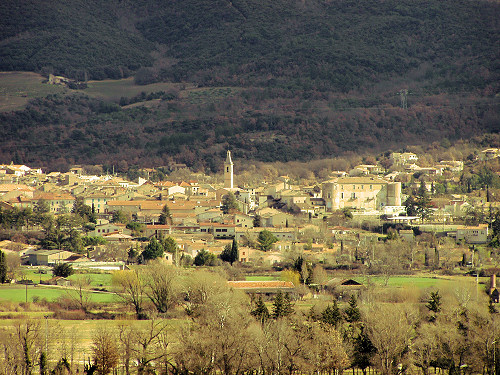 © Luberonweb
Ville d'environ 5.000 habitants
Historique :
Le village primitif était situé sur une hauteur voisine exposée aux vents, d'où son nom d'Auraisonum, contraction de "Auroe sonum".
Baronnie des seigneurs du nom, érigée en marquisat en 1588.
Pasteur a séjourné au château en 1868 : il y a étudié les maladies du ver à soie.
Présentation :
Oraison est au confluent de la Durance et de l'Asse.
Belle vue sur la vallée de la Durance.
Canal du Moulin.
Centrale hydroélectrique souterraine.
Hippodrome.
Plan d'eau "les Buissonnades" : baignade, planche à voile.
Piscine municipale.
Nombreux sentiers de randonnées.
Situation géographique :
Oraison est une petite ville des Alpes de Haute Provence, sur la rive Est de la Durance. Oraison est limitrophe avec les Parc régional du Luberon à l'Ouest et le Parc Régional du Verdon (gorges du Verdon) à l'Est. Un lieu de vacances pour visiter ces deux superbes régions provençales.
Curiosités touristiques :
Vestiges romains.
Château des 17ème et 18ème.
Pont de 1698 en dos d'âne, dit romain.
Moulin à huile.
Eglise Notre-Dame-du-Thor 1622 de style gothique.
Chapelle Saint-Pancrace.
4 oratoires.
Marchés, fêtes, foires et Festivals :
Marché le mardi.
Fête de la Saint-Pancrace début mai.
Fête de l'hippodrome, début juillet.
Fêtes de quartiers mi-août.