Oraison Provence - Holiday rentals
Oraison, small town near the Luberon, in the Alpes-de-Haute-Provence
J'inscris ma location sur Luberonweb
Holiday rentals, gites, guest rooms, hotels, campgrounds in Oraison
Tourism information on Oraison
See the Luberon Map

See tourist information of this village
---
No accommodation has been found in this village ! We propose you offers near by :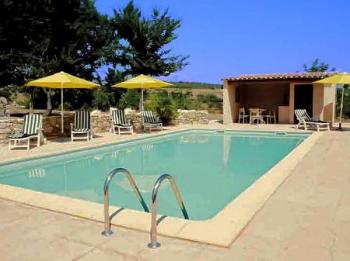 Rural gite with pool in the Alpes de Haute Provence
Rural Lodging pool - Pierrerue - Gite Coquelicot - Luberon Provence
from 1.100 € to 1.750 € per week (depend. season)
for 5/6 person(s)
Check out our Top 20 Holiday rentals, Cottages, Hotels, Inns, Camping
Oraison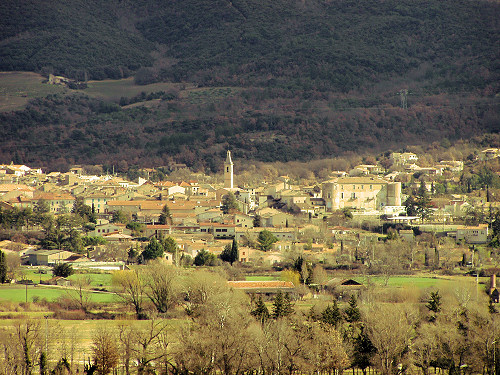 © Luberonweb
Ville d'environ 5.000 habitants
Historique :
Le village primitif était situé sur une hauteur voisine exposée aux vents, d'où son nom d'Auraisonum, contraction de "Auroe sonum".
Baronnie des seigneurs du nom, érigée en marquisat en 1588.
Pasteur a séjourné au château en 1868 : il y a étudié les maladies du ver à soie.
Présentation :
Oraison est au confluent de la Durance et de l'Asse.
Belle vue sur la vallée de la Durance.
Canal du Moulin.
Centrale hydroélectrique souterraine.
Hippodrome.
Plan d'eau "les Buissonnades" : baignade, planche à voile.
Piscine municipale.
Nombreux sentiers de randonnées.
Situation géographique :
Oraison est une petite ville des Alpes de Haute Provence, sur la rive Est de la Durance. Oraison est limitrophe avec les Parc régional du Luberon à l'Ouest et le Parc Régional du Verdon (gorges du Verdon) à l'Est. Un lieu de vacances pour visiter ces deux superbes régions provençales.
Curiosités touristiques :
Vestiges romains.
Château des 17ème et 18ème.
Pont de 1698 en dos d'âne, dit romain.
Moulin à huile.
Eglise Notre-Dame-du-Thor 1622 de style gothique.
Chapelle Saint-Pancrace.
4 oratoires.
Marchés, fêtes, foires et Festivals :
Marché le mardi.
Fête de la Saint-Pancrace début mai.
Fête de l'hippodrome, début juillet.
Fêtes de quartiers mi-août.