Oppedette - Lodgings Provence
Oppedette village of the Luberon, in the Alpes-de-Haute-Provence
J'inscris ma location sur Luberonweb
Holiday rentals, gites, guest rooms, hotels, campgrounds in Oppedette
Tourism information on Oppedette
See the Luberon Map

See tourist information of this village
---
No accommodation has been found in this village ! We propose you offers near by :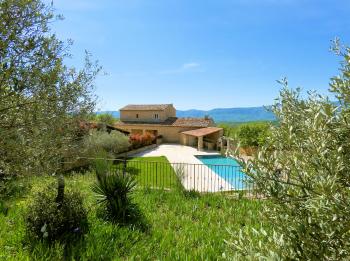 Large stone house completely renovated by an architect
Stone house pool - Viens - La Maison R - Luberon Provence
from 5.500 € to 6.500 € per week (depend. season)
for 9/12 person(s)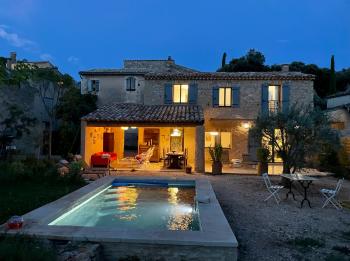 typical Provençal house
Holiday rental, villa - Simiane-la-Rotonde - Le clôt de Lève - Luberon Provence
from 630 € to 1.400 € per week (depend. season)
for 3/4 person(s)
Check out our Top 20 Holiday rentals, Cottages, Hotels, Inns, Camping
Oppedette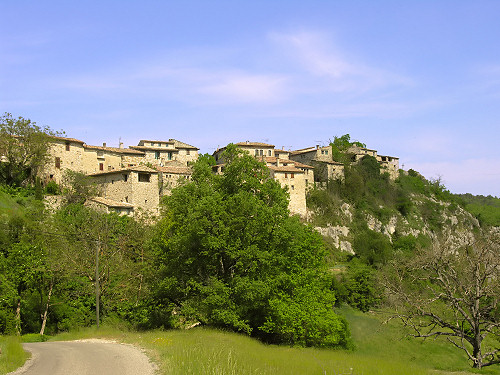 © Luberonweb
Ville d'environ 70 habitants
Historique :
Le territoire de la commune est occupé dès le paléolithique : découverte de vestiges datés de 40 000 ans environ.
Le Nom du village n'est cité seulement qu'au 13ème siècle.
Oppedette fut inhabité au 14ème siècle.
Présentation :
Oppedette est un village perché pittoresque, remarquablement remis en valeur récemment.
Magnifiques gorges aux parois polychromes (parmi les plus belles de Provence).
Promenades dans les gorges d'Oppedette (réputées, et bien aménagées).
Passage des GR6 et GR4, sentiers et circuits fléchés.
Situation géographique :
Oppedette est un petit village situé au Nord de Viens, entre les villages de Gignac à l'Ouest et Vachères à l'Est. cette partie du Luberon est authentique et sauvage, propice aux vacances pour les amoureux du calme, de la nature et des randonnées.
Curiosités touristiques :
Site préhistorique.
Près du cimetière, traces d'un oppidum gallo-romain et fonds de cabanes gallo-romaines.
Sièges et chaire taillés dans le roc à l'endroit supposé de "l'Assemblée du Désert".
Fontaine ancienne.
Moulin.
Eglise Saint-Didier 1834.
Dans le soubassement du calvaire devant la mairie, autel votif voué à Mars (pierre carolingienne à entrelacs qui a été volée).
3 oratoires.
Marchés, fêtes et Festivals :