Niozelles - Holiday accommodation Luberon
Niozelles, medieval village of Haute Provence, near the Luberon
J'inscris ma location sur Luberonweb
Holiday rentals, gites, guest rooms, hotels, campgrounds in Niozelles
Tourism information on Niozelles
See the Luberon Map

See tourist information of this village
---
No accommodation has been found in this village ! We propose you offers near by :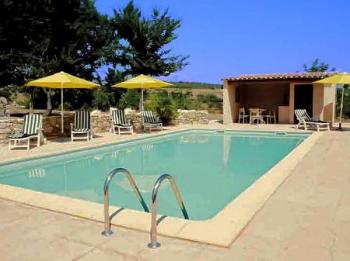 Rural gite with pool in the Alpes de Haute Provence
Rural Lodging pool - Pierrerue - Gite Coquelicot - Luberon Provence
from 1.100 € to 1.850 € per week (depend. season)
for 5/6 person(s)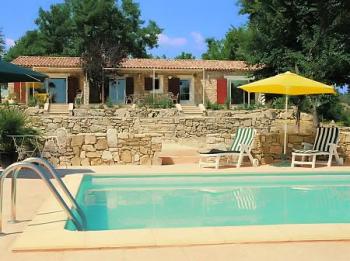 Cottage with pool for 2/4 persons in Provence
Rural Lodging pool - Pierrerue - Gite Tournesol - Luberon Provence
from 350 € to 850 € per week (depend. season)
for 3/4 person(s)
Check out our Top 20 Holiday rentals, Cottages, Hotels, Inns, Camping
Niozelles
Ville d'environ 250 habitants
Historique :
Le village est cité "Nuacellas" en 1030. Selon Ernest Nègre, ce nom est un composé des termes occitan "Nyos" (nuages), et "cèlas" (couvents) : le couvent des nuages.
Le village est recensé inhabité en 1471.
Seigneurie des Sabran, puis des Bouliers et enfin des Glandevez.
Présentation :
Niozelles est un superbe petit village médiéval dans la vallée du Beveron.
Rives du Beveron.
Beau bois communal.
Plan d'eau aménagé (loisirs).
Sentier de randonnée fléché.
Promenades au bord du Lauzon.
Proximité du Luberon, du Pays de Forcalquier.
Passage de la voie domitienne.
Situation géographique :
Niozelles est situé à l'extrême pointe Nord du Luberon oriental, entre Forcalquier et La-Brillanne (axe de la Nationale 100), au carrefour de la Haute-Provence, du Luberon et de la vallée Nord-Est de la Durance.
Curiosités touristiques :
Eglise paroissiale, placée sous l'invocation de l'invention de saint Étienne martyr et le patronnage de saint Alban et saint Candide, est datée de 1681 pour la nef à deux travées voûtées d'arêtes et la façade. Le chœur et le bas-côté droit, voûtés sous croisées d'ogives, remontent à un état antérieur, probablement au 16ème siècle. Le clocher est logé dans une tour construite contre le chœur.
Moulin.
Château des 16ème et 18ème siècles, ancienne résidence seigneuriale, massive, de plan rectangulaire (une des deux tours d'angle de la façade a disparu), porte datée de 1768.
Donjon du 13ème siècle à la Vieille-Église (site de l'ancien village, en ruines).
Oratoire Saint-Joseph.
Marchés, fêtes, foires et Festivals :
Fête communale et patronale le 1er dimanche août.