Montjustin - Holiday rentals Luberon
Montjustin, a small village perched, at the gates of the Alpes-de-Haute-Provence (south France)
J'inscris ma location sur Luberonweb
Holiday rentals, gites, guest rooms, hotels, campgrounds in Montjustin
Tourism information on Montjustin
See the Luberon Map

See tourist information of this village
---
No accommodation has been found in this village ! We propose you offers near by :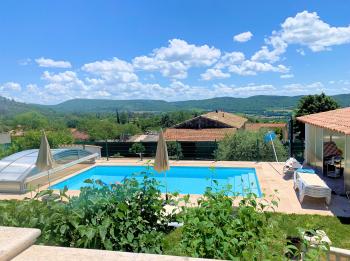 Cottage with heated pool for 2/4 people in the Luberon
Cottage pool - Reillanne - Résidence Ste Marie - Luberon Provence
from 220 € to 490 € per week (depend. season)
for 3/4 person(s)
Check out our Top 20 Holiday rentals, Cottages, Hotels, Inns, Camping
Montjustin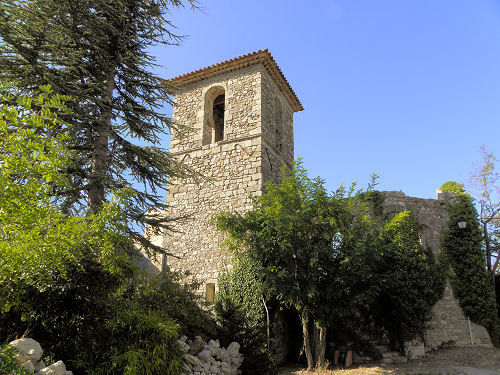 © Luberonweb
Ville d'environ 60 habitants
Historique :
Ancienne place forte citée en 1022.
L'étymologie "Mons Justinus" est d'origine romaine, elle évoque peut-être l'existence d'un sanctuaire dédié à Jupiter.
Siège dramatique en 1589 : le duc de Lavalette, à qui les habitants avaient refusé une halte dans la cité, enleva la place après un siège désespéré, massacra et pendit les habitants, détruisit l'église et le village.
Présentation :
Montjustin est un village sur les contreforts du Luberon, perché sur une colline.
Vues splendides sur toute la chaîne du Luberon et la vallée de l'Aiguebelle, la plaine de Reillanne, la montagne de Lure, les Alpes du sud.
Nombreux sentiers de randonnées dans le Luberon.
Le célèbre photographe Henri Cartier-Bresson y termina ses jours.
Patrie d'adoption du peintre Fiorio (ami de Jean Giono).
Situation géographique :
Montjustin se trouve au sud de l'axe Céreste - Forcalquier formé par la N100, et le Luberon.
L'ancien chemin de Manosque à Apt passe par Montjustin. Son tracé est suivi par le sentier de grande randonnée GR4.
Curiosités touristiques :
Cippe (sorte de stèle) et poteries romains.
Poteries wisigothes.
Restes d'oppidums sur la crête de Montjustin.
Ruines médiévales.
Maisons 16ème et 17ème.
Ruines à Luzerne d'une vaste demeure 16ème.
Fermes fortifiées.
Eglise Notre-Dame-des-Neiges (1596), en cours de restauration.
Marchés, fêtes, foires et Festivals :
Fête communale vers le 10 août.
Fête patronale vers le 10 avril.