Montfuron - Lodgings Luberon
Montfuron, a small village in the Luberon East (Provence - south France)
J'inscris ma location sur Luberonweb
Holiday rentals, gites, guest rooms, hotels, campgrounds in Montfuron
Tourism information on Montfuron
See the Luberon Map

See tourist information of this village
---
No accommodation has been found in this village ! We propose you offers near by :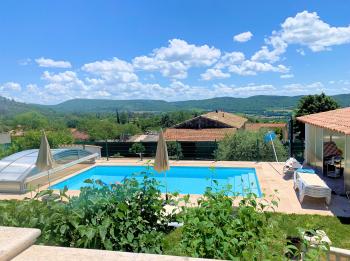 Cottage with heated pool for 2/4 people in the Luberon
Cottage pool - Reillanne - Résidence Ste Marie - Luberon Provence
from 220 € to 490 € per week (depend. season)
for 3/4 person(s)
Check out our Top 20 Holiday rentals, Cottages, Hotels, Inns, Camping
Montfuron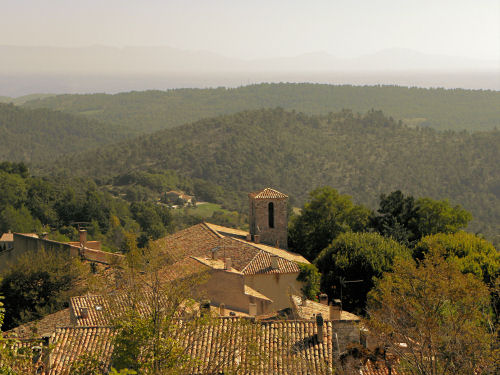 © Luberonweb
Ville d'environ 200 habitants
Historique :
Cité en 1060. Le village, ancienne place forte, fut pillé et saccagé en 1392 par des bandes de routiers, puis en 1560 au cours des guerres de Religion.
Un miracle attribué à Saint Elzéar de Sabran aurait été réalisé à Montfuron.
Présentation :
Montfuron est un superbe petit village du Parc Naturel du Luberon, ancien et pittoresque, perché sur une butte.
Spectaculaire panorama depuis l'esplanade dominant les ruines du château, ainsi que du moulin à vent : vues magnifiques sur le plateau de Valensole, la montagne de Lure et les Alpes du sud, la montagne Sainte-Victoire, et le Pays d'Aix-en-Provence.
Passage du GR4.
Nombreux sentiers de randonnées dans le Luberon.
Situation géographique :
Montfuron est situé dans les Alpes-de-Haute-Provence, proche de l'axe Manosque - Reillanne de la D907, perpendiculaire à l'axe Céreste - Forcalquier de la N100.
Curiosités touristiques :
Vestiges gallo-romains.
Ruines médiévales du château.
Vieux moulins à vent (dont un parfaitement restauré).
Eglise Notre-Dame-et-Saint-Elzéar médiévale, remaniée.
Chapelle Saint-Elzéar du 14ème.
Pied de Saint-Elzéar, entaille creusée dans un énorme bloc de safre, près de l'église.
Marchés, fêtes et Festivals :
Fête votive le 1er week-end d'août.