Moissac-Bellevue - Holiday rentals Provence
Moissac-Bellevue, beautiful little village in the Haut-Var, in the Verdon Regional Park.
J'inscris ma location sur Luberonweb
Holiday rentals, gites, guest rooms, hotels, campgrounds in Moissac-Bellevue
Tourism information on Moissac-Bellevue
See the Provence Map

See tourist information of this village
---
No accommodation has been found in this village ! We propose you offers near by :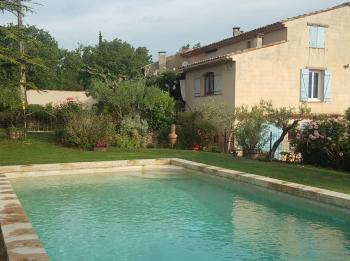 House classified **** 4 stars
Holiday rental pool - Fox-Amphoux - Campagne Fourette - Luberon Provence
from 1.000 € to 1.600 € per week (depend. season)
for 6/9 person(s)
Campagne en pleine Provence - Fox-Amphoux (Var - Gorges du Verdon)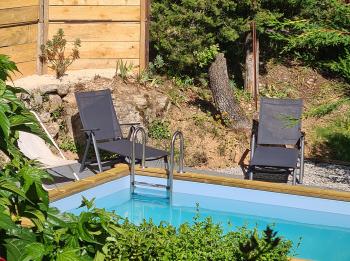 Charming cottage for 6 to 8 people in the Haut Var
Large gite - Fox-Amphoux - Campagne en pleine Provence - Luberon Provence
from 800 € to 1.300 € per week (depend. season)
for 6/9 person(s)
Check out our Top 20 Holiday rentals, Cottages, Hotels, Inns, Camping
Moissac-Bellevue
Ville d'environ 300 habitants
Historique :
Cité "De Moxiaco" en 1052, et "Moisac" en 1110.
Seigneurie successivement des Blacas, des Castellane et des Coriolis.
Au 13ème, Guillaume de Moissac fit don de ses biens à l'Ordre des Templiers.
Présentation :
Moissac-Bellevue est un pittoresque village, coloré par les façades ocrées de ses maisons. Le village, bâti sur une colline, est entouré de bois.
Superbe vue panoramique (massifs des Maures et de la Sainte-Baume) depuis le village, qui est à l'origine du nom composé de Moissac-Bellevue.
Forêt domaniale du Pélenc.
Parc naturel régional du Verdon.
Proximité des lacs de Sainte-Croix et d'Esparron.
Situation géographique :
Moissac-Bellevue est à 5km d'Aups et à 3 km de Régusse, le village est situé sur une colline qui domine de ses 579 mètres une riche plaine agricole encadrée au nord par les collines du Défend et de la chaîne des Cuguyons (982m) et au sud par la superbe forêt de Pelenq.
Curiosités touristiques :
Vestiges d'un oppidum gaulois au Camp d'Olivier.
Restes d'une maison-noble-château avec portail du 18ème.
Beffroi carré surmonté d'un campanile du 19ème.
Moulin à vent.
Beau pigeonnier.
Eglise paroissiale Notre-Dame-de-la-Roche du 19ème.
Chapelle Notre-Dame de style roman.
Commanderie templière et chapelle romane.
Oratoire Saint-Eloi.
Marchés, fêtes et Festivals :
Fête de la saint Sauveur le 2ème week-end d'août.