Methamis - Holiday rentals Provence
Methamis, village between Luberon and Ventoux
J'inscris ma location sur Luberonweb
Holiday rentals, gites, guest rooms, hotels, campgrounds in Methamis
Tourism information on Methamis
See the Luberon Map

See tourist information of this village
---
No accommodation has been found in this village ! We propose you offers near by :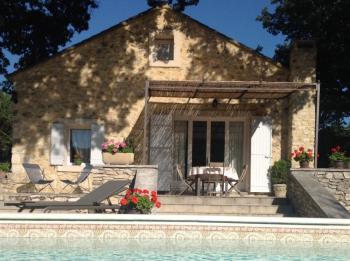 Country house ranked *** with pool (heated) in the Luberon
Holiday rental pool - Murs - La Marginette - Luberon Provence
from 650 € to 1.500 € per week (depend. season)
for 6/9 person(s)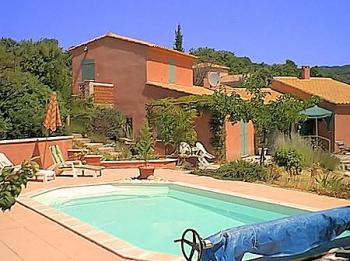 Gite with pool in the Luberon
Lodging pool - Lioux - La Romarine - Luberon Provence
from 490 € to 590 € per week (depend. season)
for 2/3 person(s)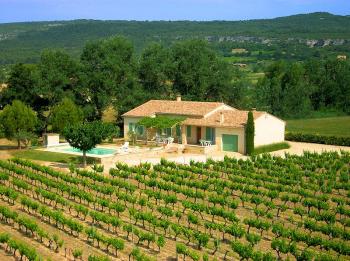 Vacation rental with pool in the Luberon - Provence
Holiday villa pool - Joucas - La villa du Buis - Luberon Provence
from 720 € to 1.800 € per week (depend. season)
for 6/9 person(s)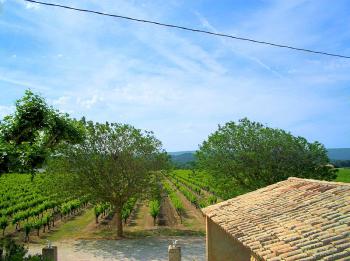 Lodging in a Provencal farmhouse in Provence
Rural Lodging - Joucas - Gite les Colombes - Luberon Provence
from 430 € to 580 € per week (depend. season)
for 4/5 person(s)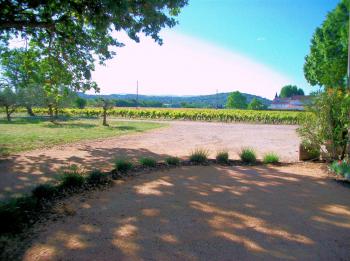 Rural accommodation near Gordes in the Luberon
Rural cottage - Joucas - Gite Le Tilleul - Luberon Provence
from 480 € to 660 € per week (depend. season)
for 4/5 person(s)
Check out our Top 20 Holiday rentals, Cottages, Hotels, Inns, Camping
Methamis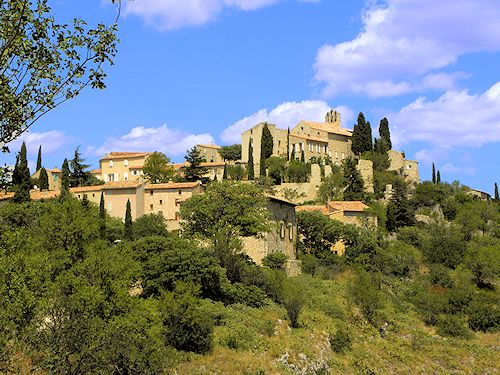 © Luberonweb
Ville d'environ 450 habitants
Historique :
Cité "Nometana" en 1206.
Méthamis relevait de l'évêque de Carpentras.
Fief des Alphanti au 13ème siècle, puis des Venasque-Méthamis, enfin des Thézan, de la fin 15ème jusqu'à la Révolution.
Le village fut pris par les protestants en 1563.
La commune de Methamis faisait partie du comtat Venaissin (états pontificaux) jusqu'en 1789, puis en 1792 elle était incluse dans le département des Bouches-du-Rhône, pour enfin rejoindre le département du Vaucluse en 1793.
Mines de lignite exploitées jusqu'en 1957.
Présentation :
Méthamis est un beau village typiquement provençal construit à flanc de rocher.
Forêt domaniale de Venasque au sud.
Gorges de la Nesque.
Panorama sur les gorges et le mont Ventoux depuis le calvaire.
Routes pittoresques de Sault et des gorges de la Nesque.
Nombreuses combes (failles) sauvages.
Passage des GR91 et GR91A.
Nombreuses randonnées et promenades.
Proximité du Ventoux et du Luberon.
Situation géographique :
Méthamis est accolé aux contreforts des monts de Vaucluse, entre le Luberon et le Mont Ventoux. Un lieu de vacances pour visiter ces deux superbes régions provençales.
Méthamis est situé entre les communes de Venasque au Sud et de Blauvac au Nord.
Curiosités touristiques :
Site en plein air de Gramari : succession d'occupations épipaléolithiques dans une anse de la Nesque (classé monument historique en 1970).
Stratigraphie complète d'occupations successives de l'épipaléolithique au Haut Moyen Age, à "l'Abri de l'Eglise" dans la vallée de la Nesque.
Mobiler à Larat, Peigné, Bel-Air, la Baume d'lmbert, au lieu-dit Sous-Roche-Plane, abri sous roche Edward dans le Valat de Genestrier : occupation paléolithique et néolithique avec sépulture.
Oppidum celto-ligure de Castel Mourié sur un mamelon isolé.
Vestiges de l'occupation romaine.
Vestiges de château et de son mur d'enceinte (porte, citernes, pont de pierre qui a remplacé le pont-levis).
Vestiges du vieux village.
Moulin à huile ruiné.
Moulin à vent en état.
Vestiges du Mur de la Peste de 1720 aux lieux-dits "La Corneirette" et "Pouraque".
Château de La Graille, au hameau des Bastides (collectivités).
Eglise paroissiale Saint-Denis-et-Saint-Blaise du 12ème siècle, romane, dominant le vieux village ruiné : trois nefs de deux travées, choeur du 13ème siècle, Vierge miraculeuse en bois doré, ex-voto (certains sont des bijoux), vêtements sacerdotaux des 17ème et 18ème.
Chapelle rurale Sainte-Foy du 15ème siècle, de facture classique (pèlerinage à la Pentecôte).
Chapelle rurale Sainte-Anne des Bastides.
Oratoires Notre-Dame-des-Grâces et Notre-Dame du 19ème.
Marchés, fêtes, foires et Festivals :
Fête votive le 3ème dimanche de juillet (spectacle nocturne).
Fête folklorique à la chapelle Sainte-Foy le lundi de Pentecôte, Pèlerinage et repas.
Discover the best holiday accommodation in Provence !