Mallemort. Holiday rentals Provence
Mallemort, a small town, between Luberon and region of Aix-en-Provence
J'inscris ma location sur Luberonweb
Holiday rentals, gites, guest rooms, hotels, campgrounds in Mallemort
Tourism information on Mallemort
See the Luberon Map

See tourist information of this village
---
No accommodation has been found in this village ! We propose you offers near by :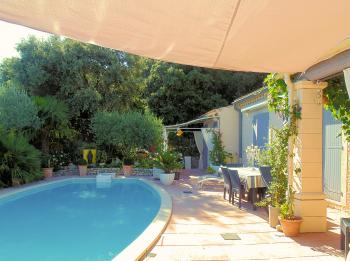 Bed & breakfast in Provence in a villa with pool
Guest room pool - Merindol - La Cigalière - Luberon Provence
110 € per day (depend. season)
1 room(s)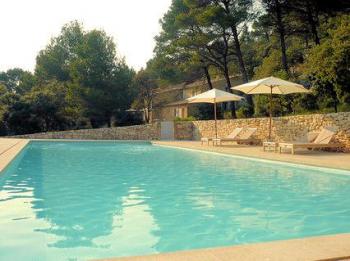 Luxury property for your holidays in Provence
Luxury holiday rental - Merindol - Le Pardigaou - Luberon Provence
from 1.500 € to 4.800 € per week (depend. season)
for 6/9 person(s)
Check out our Top 20 Holiday rentals, Cottages, Hotels, Inns, Camping
Mallemort
Ville d'environ 5.800 habitants
Historique :
En 1092, Mallemort est appelée "Castro Malemortis", puis "Malamors" au 12ème siècle.
Seigneurie relevant des évêques de Marseille du 13ème jusqu'à la Révolution.
Le nom de la commune Mallemort vient de "mal" (mauvaise) et "mort" (La région était jadis envahie par les marais).
Présentation :
Mallemort est un village pittoresque situé en bordure du sud Luberon.
Belles vues sur le Luberon, les Alpilles et les villages de la Durance.
Observatoire ornithologique de la retenue du barrage (centrale hydroélectrique utilisant les eaux de la Durance).
Golf de Pont-Royal (18 trous).
Piscine municipale.
Centre équestre.
Situation géographique :
Mallemort est un village situé sur la rive sud de la Durance, face au village de Mérindol, à la frontière du Luberon, du Pays d'Avignon, des Alpilles et du Pays d'Aix-en-Provence.
Curiosités touristiques :
Nécropole et mobilier gallo-romains.
Ruines du château des évêques de Marseille : donjon carré du 12ème.
Quartier de la Juiverie.
Prise du canal des Alpilles du 18ème.
Nombreux moulins dont l'ancien moulin de Vernègues.
Ancien pont suspendu 1844-47 sur la Durance, entre Mallemort et Mérindol (84).
Eglise Saint-Michel rebâtie du 18ème.
Chapelle Notre-Dame-du-Plan.
Oratoire Saint-Roch du 17ème.
Musée :
Musée des Engins (Musée et Centre de formation Émile Pico) : histoire des travaux publics.
Marchés, fêtes, foires et Festivals :
Marché le vendredi.
Foires commerciales au printemps et en automne.
Foire aux fleurs à la mi-mai.
Foire artisanale et commerciale début juillet.
Foire à la brocante mi-septembre.
Semaine commerciale la dernière semaine de décembre.
Fête communale le dernier dimanche de juin.
Fête patronale (saint Michel) le dernier dimanche de septembre.