Mallefougasse-Auges - Holidays Provence Alpes-de-Haute-Provence
Mallefougasse-Auges, medieval village in the Alpes-de-Haute-Provence
J'inscris ma location sur Luberonweb
Holiday rentals, gites, guest rooms, hotels, campgrounds in Mallefougasse-Auges
Tourism information on Mallefougasse-Auges
See the Provence Map

See tourist information of this village
---
No accommodation has been found in this village ! We propose you offers near by :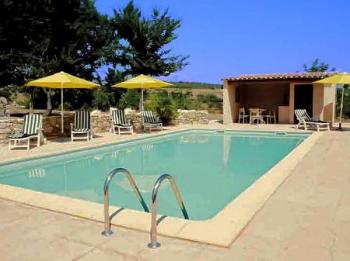 Rural gite with pool in the Alpes de Haute Provence
Rural Lodging pool - Pierrerue - Gite Coquelicot - Luberon Provence
from 1.100 € to 1.750 € per week (depend. season)
for 5/6 person(s)
Check out our Top 20 Holiday rentals, Cottages, Hotels, Inns, Camping
Mallefougasse-Auges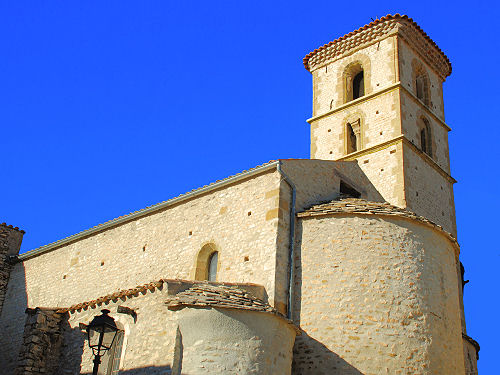 © Luberonweb
Ville d'environ 250 habitants
Historique :
Mallefougasse était à l'origine un lieu-dit du fief de Consonoves qui appartenaient aux abbés de Cruis, qui étaient automatiquement évêques de Sisteron.
En 1807, le village de Consonoves, qui comportait 8 bastides habitées en 1698, fut rattaché à Mallefougasse.
En 1973, la commune d'Augès en voie de désertification fusionna avec Mallefougasse, la nouvelle commune prit le nom de Mallefougasse-Augès.
Les habitants de Mallefougasse-Augès sont nommés les Fougassais.
Présentation :
Mallefougasse-Augès est un superbe petit village médiéval des Alpes-de-Haute-Provence au riche patrimoine historique.
Village médiéval intact, authentique.
Village situé au pied de la montagne de Lure.
Nombreuses randonnées pédestres ou cyclistes à travers la Montagne de Lure.
Un "Bistrot de pays" se trouve dans le village.
Situation géographique :
Mallefougasse-Augès est situé au pied de la montagne de Lure, sur la route départementale D951, à 25 km de Forcalquier et à 20 km de Sisteron. Lieu de vacances idéal pour randonner et visiter la Haute-Provence.
Curiosités touristiques :
Le château de Consonoves, du 16ème siècle.
La Porte Neuve et la Porte d'Avignon, superbes vestiges des remparts de la cité, sont datées du 14ème siècles et classées Monuments Historiques.
L'Église Saint Jean-Baptiste, du 14ème siècle, récemment restaurée et classée Monuments Historiques.
La Chapelle Notre Dame des Grâces du 17ème, édifiée lors de la grande épidémie de peste.
La Chapelle des Pénitents Noirs qui appartenait à la Confrérie des Pénitents Noirs, association religieuse fondée à Monteux en 1566.
L'Hôpital St Pierre, du début 18ème, aujourd'hui Hôtel de Ville de la commune.
Lavoir récemment restauré.
Marchés, fêtes et Festivals :
Fête annuelle avec un défilé des habitants en habits provençaux.