Lurs - Holidays rentals Provence
Lurs, beautiful little village in the region of Forcalquier, in the Alpes-de-Haute-Provence
J'inscris ma location sur Luberonweb
Holiday rentals, gites, guest rooms, hotels, campgrounds in Lurs
Tourism information on Lurs
See the Provence Map

See tourist information of this village
---
No accommodation has been found in this village ! We propose you offers near by :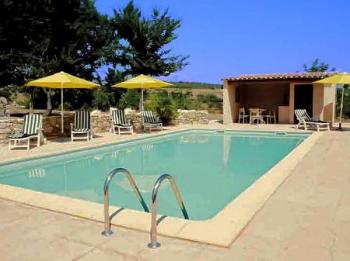 Rural gite with pool in the Alpes de Haute Provence
Rural Lodging pool - Pierrerue - Gite Coquelicot - Luberon Provence
from 1.100 € to 1.850 € per week (depend. season)
for 5/6 person(s)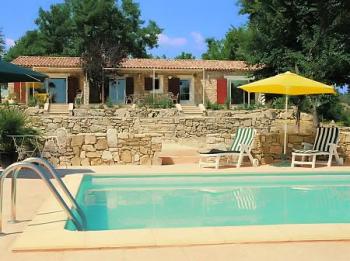 Cottage with pool for 2/4 persons in Provence
Rural Lodging pool - Pierrerue - Gite Tournesol - Luberon Provence
from 350 € to 850 € per week (depend. season)
for 3/4 person(s)
Check out our Top 20 Holiday rentals, Cottages, Hotels, Inns, Camping
Lurs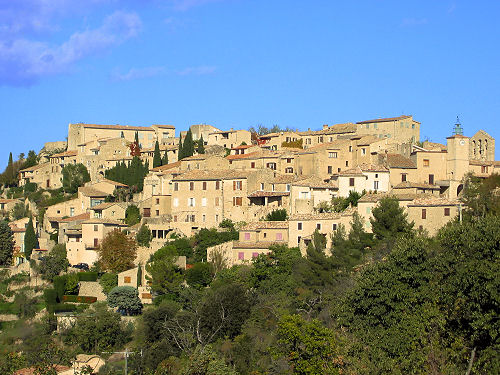 © Luberonweb
Ville d'environ 400 habitants
Historique :
Le site de la commune de Lurs est occupé depuis le Paléolithique moyen (- 300 000 ans / - 30 000 ans), les traces d'une ville antique, se situent au quartier actuel de Notre-Dame des Anges.
Le Nom de Lurs apparait au 9ème siècle, la tradition attribue sa fondation à Charlemagne, en 812/814, qui en aurait fait don à l'évêque de Sisteron, Jean II.
Présentation :
Lurs est un très beau village de Haute Provence, au Nord-Est du Pays de Forcalquier. Perché à 612 mètres d'altitude Lurs domine la vallée de la Durance et le plateau de Valensole.
Beau panorama sur la Durance depuis la chapelle Notre-Dame-de-Vie.
Maisons des 14ème, 15ème et 18ème siècle.
Chemin des Ecritures : parcours pour découvrir cinq installations retraçant l'histoire de l'écriture latine, de la typographie.
Lurs se situe dans un "site naturel inscrit" (label officiel français qui désigne les sites naturels pour leur intérêt paysager et pittoresque).
Nombreux sentiers de randonnées.
Proximité des golfs de Digne-les-Bains et de Pierrevert.
Importante vie culturelle.
Situation géographique :
Lurs, village de Haute-provence, se situe en surplomb de la rive Ouest de la Durance, dans le pays de Forcalquier.
Curiosités touristiques :
Pont romain sur le Buès, classé monument historique, sur la voie Domitienne (Via Domitia) reliant Rome à l'Espagne.
Vestiges romains : aqueduc, villas.
Palais épiscopal, en ruines.
Tour de l'Horloge (cloche de 1499).
Moulin à eau, sur le Lauzon.
Moulin à huile.
Ancienne glacière.
Chapelle de Notre-Dame-des-Anges, du 12ème siècle, qui abrite les sépultures des évêques de Sisteron, avec leurs gisants.
Chapelle Notre-Dame-du-Plan, à l'écart de Lurs en allant vers Sigonce.
Eglise paroissiale de l'Invention de la Sainte-Croix du 12ème siècle.
Marchés, fêtes et Festivals :
Fête votive le dernier dimanche de juillet.
Pèlerinages à Notre-Dame-des-Anges le lundi de Pentecôte et début août.
Semaine de typographie, dernière semaine d'août.
Les "olivades" en mars.
Expositions "Hors les murs" du FRAC (Fonds régional d'art contemporain PACA) à la Chapelle des Pénitents.