Lourmarin. Holiday rentals Luberon
Lourmarin, Luberon south gate, village ranked one of the most beautiful villages in France
J'inscris ma location sur Luberonweb
Holiday rentals, gites, guest rooms, hotels, campgrounds in Lourmarin
Tourism information on Lourmarin
See the Luberon Map

See tourist information of this village
---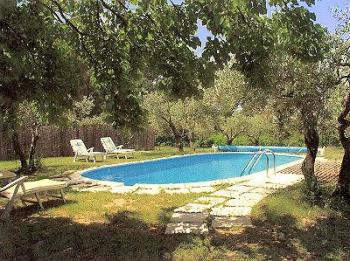 Holiday rental with Charm in the Luberon (Provence)
Holiday rental pool - Lourmarin - La Bastide des Oliviers - Luberon Provence
from 180 € to 220 € per day (depend. season)
for 6/9 person(s)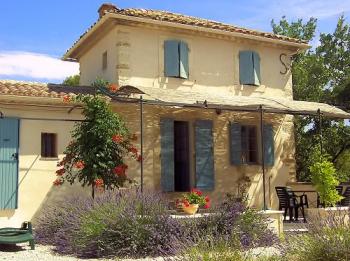 Self Catering in Lourmarin in south Luberon
Lodging - Lourmarin - Bastidon de Saint André - Luberon Provence
from 440 € to 570 € per week (depend. season)
for 3/4 person(s)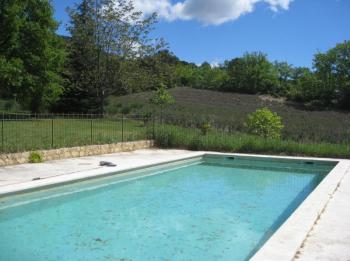 Provencal farmhouse with pool in Lourmarin in south Luberon
Charming Farmhouse - Lourmarin - La Ferme de Gerbaud - Luberon Provence
from 1.120 € to 1.680 € per week (depend. season)
for 6/9 person(s)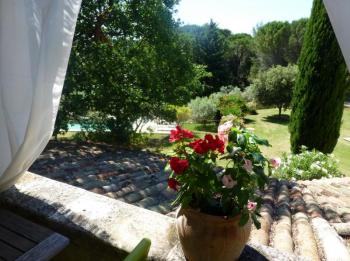 Cottage with pool in Lourmarin - South Luberon
Cottage charm pool - Lourmarin - La Ronsardiere - Luberon Provence
800 € per week (depend. season)
for 2/3 person(s)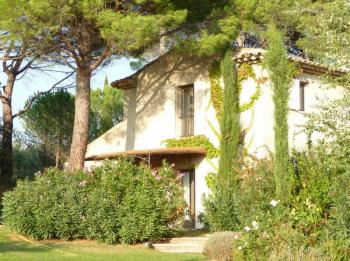 Lodging with pool in the Luberon
Lodging pool - Lourmarin - Gite la Ronsardiere - Luberon Provence
800 € per week (depend. season)
for 2/3 person(s)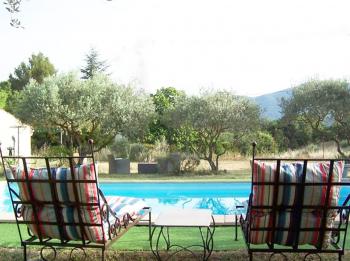 Gite with swimming pool for 2 people in Lourmarin
Gite pool - Lourmarin - L'Oustaou du Gayet - Luberon Provence
from 550 € to 980 € per week (depend. season)
for 2/3 person(s)
We propose you also nearby :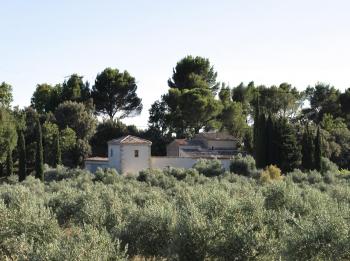 Provencal house restored in the southern Luberon (Provence)
Charming Holiday rental - Vaugines - La petite Bastide - Luberon Provence
from 1.500 € to 3.500 € per week (depend. season)
for 6/9 person(s)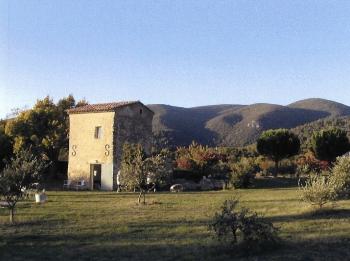 Authentic stone cottage in south Luberon
Charming cottage - Vaugines - Le Cabanon - Luberon Provence
from 600 € to 1.200 € per week (depend. season)
for 2/3 person(s)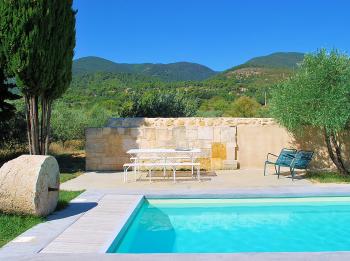 Charming provencal stone house in southern Luberon (Provence)
Charming provencal stone house - Vaugines - La Grande Bastide - Luberon Provence
from 3.300 € to 5.500 € per week (depend. season)
for 9/12 person(s)
Check out our Top 20 Holiday rentals, Cottages, Hotels, Inns, Camping
Lourmarin, beautiful village full of charm in southern Luberon
© Luberonweb
Lourmarin, village located in the southern Luberon is ranked among the most beautiful villages in France. Lourmarin is village full of charm with a rich cultural and architectural heritage.
Village d'environ 1.100 habitants
Historique :
Cité "Luzmari" en 1075, "de Lucemarino" en 1165.
A l'origine, petite agglomération formée autour de deux monastères bénédictins.
Seigneurie des d'Agoult, des Créqui-Lesdiguières au 17ème, des Bruni en 1719.
Présentation :
Lourmarin est un village plein de charme, classé parmi les plus beaux villages de France. Porte sud du Luberon, Lourmarin bénéficie d'une situation géographique privilégiée entre Luberon et pays d'Aix-en-Provence, entre Cavaillon et Pertuis. Lourmarin est une des destinations de vacances préférée du Luberon.
Spectacles et animations culturelles au Château de Lourmarin, toute l'année.
Nombreux restaurants.
Piscine municipale.
Nombreux sentiers de randonnées dans le Luberon.
Situation géographique :
Lourmarin est un village situé au centre d'une petite plaine, à la sortie Sud de "La Combe de Lourmarin" (percée naturelle Nord/sud dans le Luberon, frontière entre le petit et le grand Luberon), reliant la ville d'Apt et ses villages à Aix-en-Provence.
Curiosités touristiques :
Importants vestiges paléolithiques au vallon de l'Aigue-Brun.
Stations néolithiques de Castelsarrazin et des Chaux.
Vestiges romains : pierres funéraires, fragments d'inscription, autel, mobilier.
Château fin 15ème/début 16ème, restauré 20ème.
Belle architecture générale, maisons Renaissance, 17ème et 18ème.
Rues et ruelles ornées et pittoresques.
Beffroi 15ème sur un rocher, horloge à aiguille unique.
Nombreuses fontaines dont une de 1765.
Château des Beaumelles.
Château de La Corrée, route de Lauris.
Moulin du Paradou.
Pigeonniers.
Pont 1606 sur I'Aigue-Brun, dit à coquille.
Eglise paroissiale Saint-André-et-Saint-Trophime gothique 15ème/16ème.
Temple protestant 15ème.
Oratoires.
Tombe d'Albert Camus (1913-1960).
Musées :
Château-Musée de Lourmarin (collection d'instruments de musique, peinture : primitifs italiens, école française du 19ème).
Fondation Laurent Vibert (Artistes en résidence. Festival de musique, expositions, conférences et colloques).
Marchés, fêtes, foires et Festivals :
Marché le vendredi.
Fête votive, dernier week-end d'août.
Festival d'été : concerts à l'église, au Château, au temple.
Festival Musiques d'été au château, tout l'été jusqu'à fin septembre.
Certains concerts du Festival International de Piano de la Roque-d'Anthéron, en été.
Théâtre sur les terrasses du Château.
Journées du Livre ancien et de la Bibliophilie, en septembre.
Salon des Antiquités, le 3ème week-end de septembre.
Discover the best holiday accommodation in Provence !