Les Taillades - Holiday rental Luberon
Les Taillades, Luberon village, near the little town of Cavaillon in Provence
J'inscris ma location sur Luberonweb
Holiday rentals, gites, guest rooms, hotels, campgrounds in Les-Taillades
Tourism information on Les-Taillades
See the Luberon Map

See tourist information of this village
---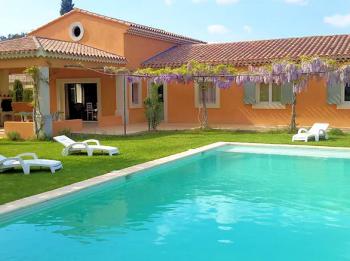 Holiday villa with pool for 8 persons at the foot of the Luberon
Holiday villa pool - Les Taillades - Sous les oliviers - Luberon Provence
from 1.500 € to 2.601 € per week (depend. season)
for 6/9 person(s)
We propose you also nearby :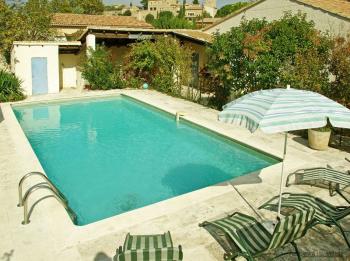 Holiday house with pool for 6 persons in Maubec in the luberon
Holiday rental pool - Maubec - Le Tournesol - Luberon Provence
from 700 € to 1.600 € per week (depend. season)
for 5/6 person(s)
Check out our Top 20 Holiday rentals, Cottages, Hotels, Inns, Camping
Les-Taillades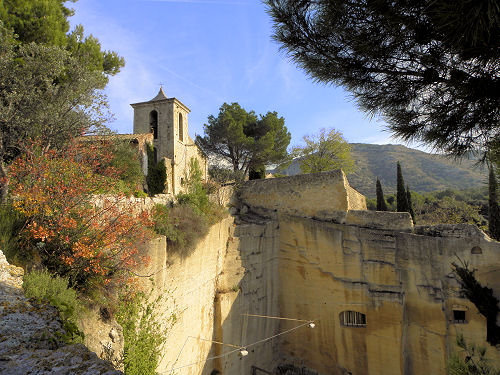 © Luberonweb
Ville d'environ 2.000 habitants
Historique :
L'origine du nom du village Les Taillades vient probablement des tailleurs de pierre qui travaillaient sur place aux carrières.
Après l'assainissement de la plaine au 18ème, des habitants de Robion et de Cavaillon vinrent s'y fixer.
Vers 1260, fief de l'importante seigneurie d'lmbert d'Aurons.
Ensuite, co-seigneurie de nombreux tenants à l'histoire compliquée...
Présentation :
Les Taillades est un superbe vieux village bâti sur d'anciennes carrières, à l'extrémité ouest de la chaine du Luberon, face à la colline Saint-Jacques (Cavaillon), perché et sculpté dans cette pierre de taille.
Proche de Cavaillon et de l'A7 (Avignon - Aix-en-Provence).
Passage du Canal de Carpentras.
Passage de la piste cyclable Cavaillon - Forcalquier.
Sentiers de randonnées dans le Luberon.
Situation géographique :
Les Taillades est un des tous premiers villages du Luberon que vous trouverez, à la sortie de l'Autoroute A7, une fois la petite ville de Cavaillon passée, ce village, situé au pied du petit Luberon, donne le "ton" de la beauté des villes et villages du Luberon.
Curiosités touristiques :
Vestiges du donjon roman dressés sur une énorme masse taillée, le château 17ème est pris dans la roche, ainsi que ses remparts.
Figure colossale énigmatique sculptée dans le rocher au pied du château : "le Mourvellous", oeuvre naïve du 14ème/15ème.
Anciens moulins de Saint-Pierre du 19ème (roue à aubes) et de Saint-Ginès.
Eglise paroissiale 18ème dominant le village.
Chapelle romane Sainte-Luce.
Petite chapelle contre le roc du donjon, à côté du "Mourvelous".
Chapelle rurale Saint-Gens du 19ème (expositions).
Oratoire creusé dans un monolithe, sur le chemin du Pérusier.
Marchés, fêtes, foires et Festivals :
Fête patronale Sainte-Luce vers la mi-décembre.
Fête votive mi-août.
Jeux nautiques, le week-end du 15 août, sur le Canal de Carpentras.
Les Estivales des Taillades (Festival) aux Carrières en juillet.
Foire de Printemps à la mi-mai.
Manifestations culturelles au Moulin Saint Pierre, toute l'année.