Lauris - Holiday rentals in the Luberon
Lauris, a charming village in south Luberon (Provence - south France), by the river Durance
J'inscris ma location sur Luberonweb
Holiday rentals, gites, guest rooms, hotels, campgrounds in Lauris
Tourism information on Lauris
See the Luberon Map

See tourist information of this village
---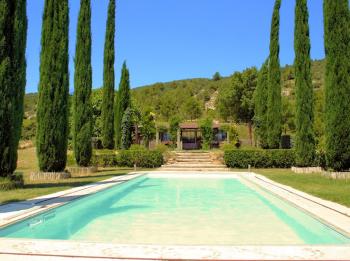 Holiday rental with pool in the south Luberon
Holiday rental pool - Lauris - Coup de Coeur - Luberon Provence
from 1.050 € to 2.520 € per week (depend. season)
for 6/9 person(s)
We propose you also nearby :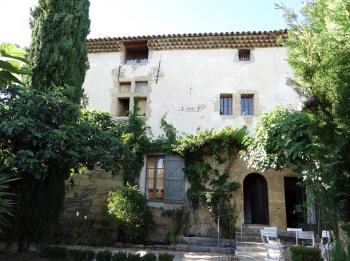 Charming country house renovated in southern Luberon
Luxury Holiday rental - Puget-sur-Durance - La Grande Bastide - Luberon Provence
from 360 € to 522 € per day (depend. season)
for 12 person(s)
Check out our Top 20 Holiday rentals, Cottages, Hotels, Inns, Camping
Lauris, village of charm in the Vaucluse, in southern Luberon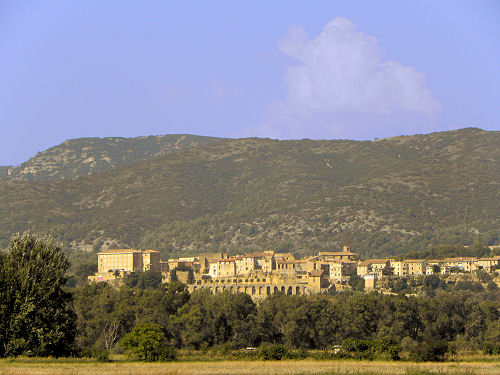 © Luberonweb
Lauris is a beautiful hilltop village in southern Luberon, in the Vaucluse. Lauris is located along the Durance, facing the department of the Bouches-du-Rhône.
Village d'environ 3.400 habitants
Historique :
Mentionné "Lauries" en 1079.
Fief érigé en baronnie en 1552 en faveur de François de Pérussis.
Seigneurie des ducs de Lesdiguières au 17ème, puis du marquis d'Arlatan au 18ème.
Présentation :
Lauris est un village situé au du sud Luberon, bâti sur un sur un éperon rocheux d'où il domine la Durance.
Lauris est un village plein de charme : château, lavoirs, fontaines, ...
Beaux panoramas sur la vallée de la Durance et le Luberon.
Nombreuses promenades vers le Luberon.
Route touristique dans les pins.
Jardin Conservatoire régional de Plantes à couleurs (plantes tinctoriales), sur les terrasses du château.
Situation géographique :
Lauris est un village situé au sud du Luberon.
Lauris est au sud de Puyvert et de Lourmarin, entre Mérindol et Cadenet (D973).
Curiosités touristiques :
Vestiges néolithiques abondants.
Traces d'occupation romaine au Grès, à Saint-Roch.
Restes importants d'un établissement thermal romain.
Ensemble homogène ancien, maisons des 16ème et 17ème, ruelles pittoresques.
Vaste château reconstruit en 1733 sur le château féodal, modifié et restauré récemment.
Restes de remparts du 16ème : courtine, deux tours rectangulaires.
Maison dite la Tour Philippe du 13ème.
Maison claustrale fin du 15ème et début du 18ème.
Maison Pérussis milieu du 16ème.
Maison de Garde du 13ème/14ème, rue Rigaude.
Moulin à huile ancien (fenêtre géminée du 14ème), place du château.
Fontaines, lavoirs.
Eglise paroissiale Notre-Dame-de-la-Purification 1702-1711.
Ancienne chapelle du château du 18ème.
Chapelle rurale Saint-Roch, votive du 17ème.
Oratoires.
Musée :
Exposition dans les "Jardins de Magali", en été.
Visite des jardins du château.
Marchés, fêtes, foires et Festivals :
Marché le lundi.
Marché bio le samedi après-midi.
Foire de la Chandeleur le 1er samedi de février.
Fête des plantes le 2ème dimanche d'avril.
Vide-greniers le samedi de Pentecôte.
Fête votive de la Saint Roch (saint qui protège de la Peste), le 1er dimanche d'août.
Rencontres littéraires "Livre en Fête", mi-septembre.
Fête de la coucourde le dernier week-end septembre.
Marché de Noël le 1er samedi de décembre.
Festival de Jazz et la nuit de la guitare en juillet.
Reconstitution Historique en septembre.