Lardiers - Holiday rentals Haute-Provence
Lardiers, charming little village in the Alpes-de-Haute-Provence
J'inscris ma location sur Luberonweb
Holiday rentals, gites, guest rooms, hotels, campgrounds in Lardiers
Tourism information on Lardiers
See the Provence Map

See tourist information of this village
---
No accommodation could been found
For the moment, there is no rentals available for your search criteria.
If you selected HOLIDAY RENTALS, try GITES, or conversely, there are no real differences between these types of accommodation.
Otherwise, try a more generic search, or an another region of Provence.
You can also post a request on the Forum.
Check out our Top 20 Holiday rentals, Cottages, Hotels, Inns, Camping
Lardiers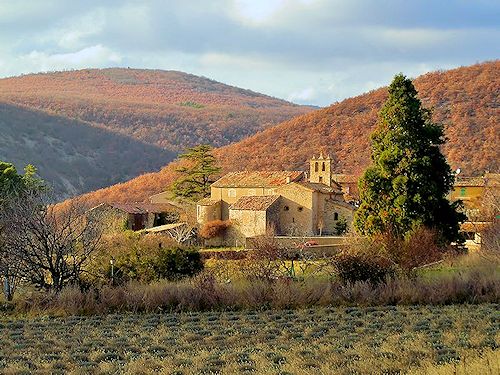 © Luberonweb
Ville d'environ 130 habitants
Historique :
Ancien site antique occupé du 5ème siècle av. J.-C. au 4ème siècle ap. J.-C, sur le territoire de la commune.
Le village de Lardiers fut créé par les Hospitaliers de Saint-Jean-de-Jérusalem au 13ème siècle.
Pendant la révolution française, en 1792, la commune de Lardiers "absorbe" le village voisin de Malcol.
Présentation :
Lardiers est un magnifique petit village au pied de la montagne de Lure.
Nombreux sentiers de randonnées pédestres et équestres.
Bistrot de Pays, "Le Café de la Lavande".
Air pur, propice à l'astronomie amateur.
Proximité du village de Banon, du Ventoux, du Luberon, du pays de Forcalquier et de la montagne de Lure.
Pays de la Lavande, du miel et du fromage de chèvre.
Situation géographique :
Le village de Lardiers, est situé au pied de la montagne de Lure, en limite avec les régions du Ventoux, du Luberon et du Pays de Forcalquier.
Un lieu de vacances propice au bon air, au repos, à la randonnée et à la découverte de la Provence.
Curiosités touristiques :
Eglise Sainte-Anne du 12ème siècle, dont le portail est classé monument historique.
Chapelle du cimetière du 19ème siècle.
Site gallo-romain du Chastellard.
Fontaine.
Lavoir.
Marchés, fêtes, foires et Festivals :
Fête village à la Sainte Anne, fin juillet.