La-Roque-sur-Pernes - Holiday rentals Provence
La-Roque-sur-Pernes, charming little village on the northwestern slope of the mountains of Vaucluse
J'inscris ma location sur Luberonweb
Holiday rentals, gites, guest rooms, hotels, campgrounds in La-Roque-sur-Pernes
Tourism information on La-Roque-sur-Pernes
See the Provence Map

See tourist information of this village
---
No accommodation has been found in this village ! We propose you offers near by :
L'Oustaou des Valayans - Pernes-les-Fontaines (Vaucluse - Comtat Venaissin)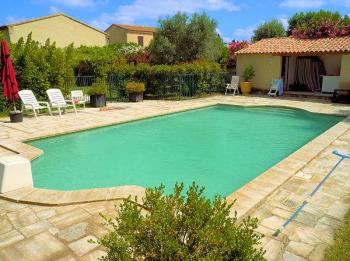 Villa with pool in Provence
Holiday villa pool - Pernes-les-Fontaines - L'Oustaou des Valayans - Luberon Provence
from 1.100 € to 1.600 € per week (depend. season)
for 5/6 person(s)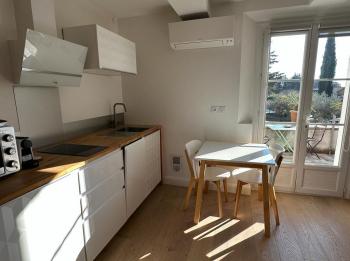 Stopover gite for 2 people in the Provence of the Popes
Stopover gite - Pernes-les-Fontaines - Gîte de Baptiste - Luberon Provence
from 45 € to 60 € per day (depend. season)
for 2/3 person(s)
Check out our Top 20 Holiday rentals, Cottages, Hotels, Inns, Camping
La Roque-sur-Pernes, a village on the borders of the Comtat Venaissin, the Ventoux and the Luberon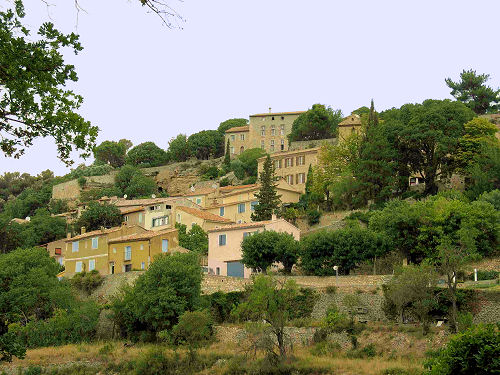 © Luberonweb
La Roque-sur-Pernes is a charming little village of the Comtat Venaissin at the western edge of the Vaucluse mountains, near Pernes-les-Fontaines
Village d'environ 450 habitants
Historique :
Cité Rocha en 1113, le village prend son nom définitif de La Roque-sur-Pernes en 1629.
Le territoire de la commune est occupé depuis l'Âge de pierre, fait attesté par la mise à jour d'un cimetière chalcolithique (découverte d'objets en pierre associés à du cuivre datant de -2300 à -1900 ans).
Propriété des Papes jusqu'en 1650 le territoire devint alors une seigneurie, La Roque-sur-Perne finira par appartenir au 18ème siècle à ses villageois.
La culture de la vigne sur le territoire date du 17ème siècle. L'appellation côtes-du-ventoux date de 1900.
Présentation :
La Roque-sur-Pernes est un petit village de charme parfaitement restauré.
Maisons en pierres sèches, ruelles en calades, ...
Beaux panoramas.
Nombreuses randonnées pédestres, équestres et cyclistes.
Côtes-du-ventoux (AOC).
Proximité de Carpentras, d'Avignon, des gorges de la Nesque, du Ventoux et du Luberon.
Situation géographique :
La Roque-sur-Pernes se situe sur le versant Nord-Ouest des monts du Vaucluse, à 5 kilomètres de Pernes-les-Fontaines, par la D121.
Un lieu de vacances idéal pour visiter les gorges de la Nesque, le Ventoux, le Luberon, le Comtat Venaissin et sa capitale Avignon.
Curiosités touristiques :
Château du 11ème siècle, devenu hôtel.
Eglises des 11ème et 18ème siècles.
Fontaines, lavoirs, calades, ...
Nombreuses bories sur la route de Saumane-de-Vaucluse.
Marchés, fêtes et Festivals :
Fête de la Saint Antoine, fin janvier.
Fête des racines partagées, début juillet.