La Bastidonne - Holiday rental Luberon
La Bastidonne, beautiful little provencal village in southern Luberon (Provence - south France)
J'inscris ma location sur Luberonweb
Holiday rentals, gites, guest rooms, hotels, campgrounds in La-Bastidonne
Tourism information on La-Bastidonne
See the Luberon Map

See tourist information of this village
---
No accommodation has been found in this village ! We propose you offers near by :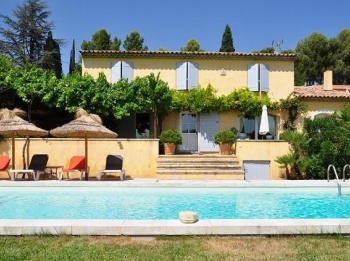 Holiday rental with pool in the Luberon
Holiday villa pool - Pertuis - Lou Cagnard - Luberon Provence
2.100 € per week (depend. season)
for 5/6 person(s)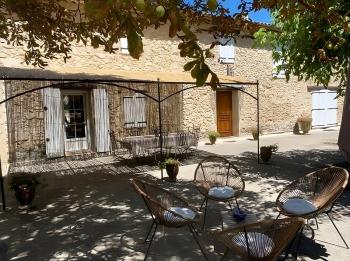 Mas Traditionnel en Luberon au cœur de la Provence
Traditional Mas - Pertuis - La Guinguette - Luberon Provence
2.400 € per week (depend. season)
for 5/6 person(s)
Check out our Top 20 Holiday rentals, Cottages, Hotels, Inns, Camping
La-Bastidonne
Ville d'environ 750 habitants
Historique :
La Bastidonne tire l'origine de son nom d'une bastide fondée au début 13ème siècle par un chevalier Savaric, originaire de la Tour-d'Aigues.
Cette Bastide-de-Savaric (Bastida de Savaricus, 1231) fut la propriété des seigneurs de la Tour-d'Aigues jusqu'à la Révolution où elle prit le nom de La Bastidonne.
Le peuplement de La Bastidonne remonte sans doute à la préhistoire, en raison de sa localisation privilégiée sur un lieu de passage obligé pour qui suit la Durance, des Bouches-du-Rhône vers les Alpes au nord.
La présence gallo-romaine est prouvée par de nombreuses découvertes faites sur ce site telles que vases, urnes funéraires, monnaies ou médailles.
L'élevage du ver à soie, constituait au 18ème et 19ème siècle une des richesses les plus importantes du village. Pour cette exploitation on a construit à La Bastidonne une magnanerie qui est toujours en bon état de conservation.
Présentation :
La Bastidonne est une petite commune rurale, perché sur une colline.
Panorama depuis Ie plateau de Saint-Julien (420 m) sur la montagne Sainte-Victoire et le Pays d'Aix-en-Provence.
Beau panorama sur la vallée de la Durance et le Luberon.
Nombreux sentiers de randonnée dans le Luberon.
Situation géographique :
La Bastidonne est une petite commune rurale située au sud-est du Luberon dans le département du Vaucluse, au croisement des routes départementales D972 (reliant Mirabeau) et D165 (rejoignant la Tour-d'Aigues).
Curiosités touristiques :
Les bories du Castellet.
L'église Saint Julien.
Le prieuré du grand Réal et son Moulin à huile.
Eglise paroissiale Notre-Dame-de-Bonne-Aventure, romane d'origine 13ème et restaurée au 15ème puis agrandie agrandie au 17 ème.
Oratoires Saint-Julien et Saint-Joseph du 19ème.
Fontaines, lavoir.
Marchés, fêtes, foires et Festivals :
Fête patronale le 1er dimanche de juillet.