Grambois - Holiday rental Provence
Grambois, a small pretty village in southern Luberon, on the road to Pertuis
J'inscris ma location sur Luberonweb
Holiday rentals, gites, guest rooms, hotels, campgrounds in Grambois
Tourism information on Grambois
See the Luberon Map

See tourist information of this village
---
No accommodation has been found in this village ! We propose you offers near by :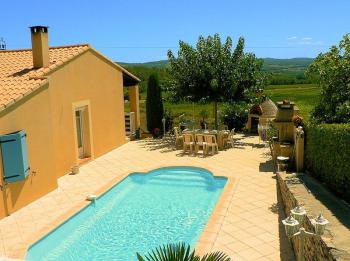 Villa with pool for your summer vacation
Holiday villa pool - Saint-Martin-de-la-Brasque - La Villa Peyronel - Luberon Provence
1.350 € per week (depend. season)
for 5/6 person(s)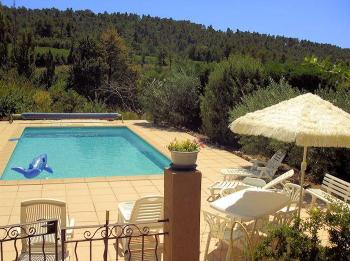 Hire with swimming pool in the southern Luberon
Vacation rental pool - La Bastide des Jourdans - Villa Longues Terres - Luberon Provence
from 1.300 € to 1.500 € per week (depend. season)
for 5/6 person(s)
Check out our Top 20 Holiday rentals, Cottages, Hotels, Inns, Camping
Grambois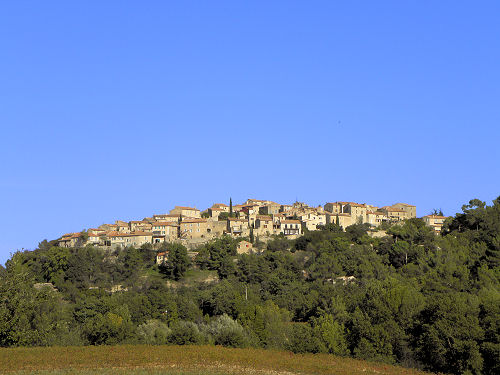 © Luberonweb
Ville d'environ 1.300 habitants
Historique :
Cité "Quarambodam" en 1050, et "de Garambode" en 1126 (étymologie sarrasine).
Co-seigneurie du 15ème au 17ème, fief des La Croix, Oraison, Gautier, puis au 18ème des Raffaelis de Roquasante.
Grambois était l'une des douze forteresses de Provence, à la fin 14ème, les Sarrasins sont à l'origine des fortifications de la place forte.
Le château reçut Madame de Sévigné, Madame de Grignan, Mirabeau.
Ses ruelles en « calade » et sa fontaine centrale, typiquement provençale, ont séduit le cinéaste Yves Robert qui a tourné plusieurs scènes de son film "La Gloire de mon père" (1990) tiré du célèbre roman de Marcel Pagnol, le village est aussi cité dans les œuvres de Jean Giono.
Présentation :
Grambois est un village de grand caractère dans le sud Luberon, situé dans le Pays d'Aigues, perché au-dessus de la Lèze, cours d'eau qui traverse le territoir de la commune.
Nombreux sentiers de randonnées, passage du GR5.
Beau panorama.
Situation géographique :
Grambois est situé dans le Pays d'Aigues, entre La Bastide-des-Jourdans et la Tour-d'Aigues, sur la route départementale D956 qui mème à Pertuis.
Curiosités touristiques :
Vestiges de remparts, deux portes, tour "Tourrache" 16ème.
Château 14ème, reconstruit au 18ème.
Maison dite "des Hospitaliers" Renaissance.
Les châteaux Pradine, Prévallon, Bauquière.
Eglise paroissiale Notre-Dame-de-Beauvoir d'origine 11ème.
Beau site de l'ancien prieuré Saint-Pancrace d'origine 14ème et ses abords (pèlerinage).
Très beau calvaire médiéval à l'entrée du village.
Marchés, fêtes, foires et Festivals :
Fête votive le dimanche suivant le 12 mai.
Pèlerinage de Saint-Pancrace, le dimanche suivant la fête du village.
Course pédestre début mai.
Festival du petit bois, début juin.
Foire artisanale : début août.
Course de Caisses à Savon, week-end du 15 août.