Gordes - Holiday rental in the Luberon
Gordes in the Luberon, ranked one of the most beautiful villages in France
J'inscris ma location sur Luberonweb
Holiday rentals, gites, guest rooms, hotels, campgrounds in Gordes
Tourism information on Gordes
See the Luberon Map

See tourist information of this village
---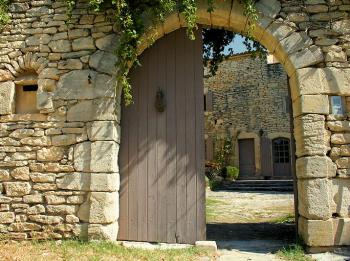 Authentic Provencal farmhouse for your holidays in Provence
Luxury Holiday rental - Gordes - Les Trois Cyprès - Luberon Provence
from 2.850 € to 4.750 € per week (depend. season)
for 12 persons and more
Luxury rental in Gordes in Provence (Luberon)
Charming Farmhouse - Gordes - Mas les Fourcadelles - Luberon Provence
from 1.350 € to 2.700 € per week (depend. season)
for 6/9 person(s)
Rent with swimming pool for 4 persons in Gordes
Charming cottage pool - Gordes - Mas la Calade - Ecurie - Luberon Provence
from 820 € to 1.540 € per week (depend. season)
for 3/4 person(s)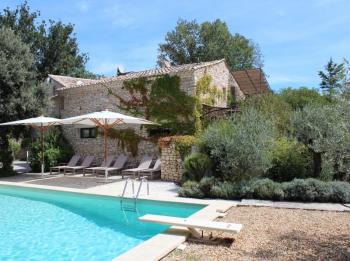 Cottage with pool in Gordes in the Luberon
Charming lodging pool - Gordes - Mas la Calade - Pigeonnier - Luberon Provence
from 510 € to 1.050 € per week (depend. season)
for 2/3 person(s)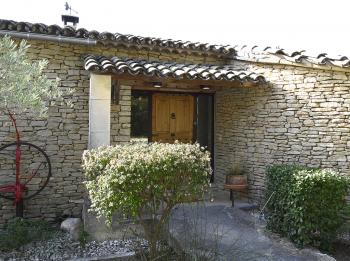 SUPERBE VILLA STYLE PROVENÇALE SUR GORDES A SEULEMENT 10 MINUTES DU VILLAGE , VUE SUR LE LUBERON
Holiday rental, villa - Gordes - VILLA GALBAN - Luberon Provence
from 3.500 € to 4.500 € per week (depend. season)
for 6/9 person(s)
We propose you also nearby :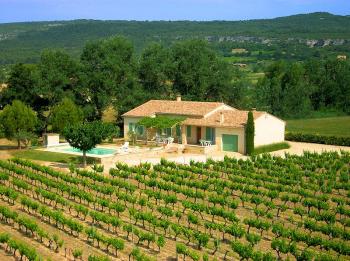 Vacation rental with pool in the Luberon - Provence
Holiday villa pool - Joucas - La villa du Buis - Luberon Provence
from 720 € to 1.800 € per week (depend. season)
for 6/9 person(s)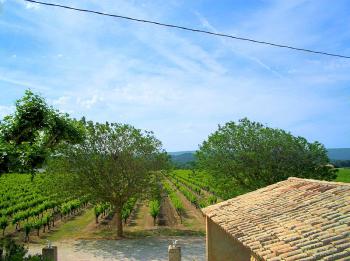 Lodging in a Provencal farmhouse in Provence
Rural Lodging - Joucas - Gite les Colombes - Luberon Provence
from 430 € to 580 € per week (depend. season)
for 4/5 person(s)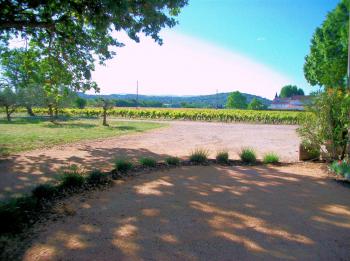 Rural accommodation near Gordes in the Luberon
Rural cottage - Joucas - Gite Le Tilleul - Luberon Provence
from 480 € to 660 € per week (depend. season)
for 4/5 person(s)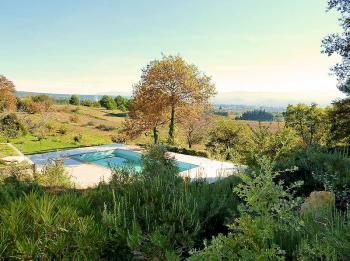 Seasonal hire with pool in Cabrières d'Avignon in the Luberon
Holiday cottage pool - Cabrieres-Avignon - Les Ortolans - Luberon Provence
from 1.200 € to 1.690 € per week (depend. season)
for 5/6 person(s)
Check out our Top 20 Holiday rentals, Cottages, Hotels, Inns, Camping
Gordes is the most beautiful and most famous village in the Luberon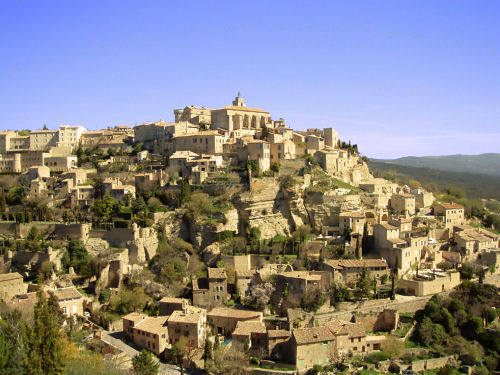 © Luberonweb
Gordes, a village clinging to the Vaucluse monts, facing the Luberon, is ranked among the most beautiful villages of France
Village d'environ 2.200 habitants
Historique :
Cité "Vordao" aux 4ème/5ème, puis "castrum Gordone" en 1031.
Fief des Simiane, érigé en marquisat en leur faveur en 1615, le fief passa aux Soubise, puis au 18ème aux Condé.
Gordes fut, pendant la seconde guerre mondiale, un important lieu de Résistance, ce qui a valu au village la Croix de guerre avec étoile d'argent.
Présentation :
Gordes est un magnifique bourg perché, adossé aux monts du Vaucluse, qui domine la plaine du Calavon.
Gordes, considéré comme un des plus beaux villages du Luberon, est classé parmi "les plus beaux villages de France" grâce à son patrimoine exceptionnel (deux abbayes, de très nombreux hameaux anciens, plusieurs moulins à eau et à vent et plusieurs centaines de bories...) et à la qualité de la restauration et de la mise en valeur de son patrimoine architectural.
Beau et vaste panorama sur le Luberon depuis le village.
Nombreuses Galeries d'Art.
Concours International annuel de Lied et Mélodie.
Festival et nombreuses manifestations culturelles.
Passage du GR6, sentiers balisés.
Situation géographique :
Gordes est limitrophe aux communes de Venasque, Le Beaucet et Murs au nord, Joucas et Roussillon, à l'est, Goult, Les-Beaumettes et Oppède au sud et Cabrières-d'Avignon et Saumane-de-Vaucluse à l'ouest.
Le village de Gordes est une visite touristique "incontournable" lors de vos vacances dans le Luberon.
Curiosités touristiques :
Vestiges gallo-romains (importante occupation romaine).
Passage de la voie romaine de Carpentras à la vallée d'Apt.
Restes des remparts du 12ème et deux portes de ville.
Ancien château du 12ème, reconstruit 1525, occupé actuellement par la mairie.
Salle du 13ème voûtée d'arêtes, près du portail Vieux (expositions).
Ensemble urbain pittoresque (escaliers, ruelles, maisons 16ème à 18ème).
Hôtel Saint-Firmin (accessible au public sur RDV). Visite des Caves du Palais Saint Firmin.
Hospice rural 1715 à 1730.
Ancienne aumônerie Saint-Jacques.
Fontaine Basse et lavoir.
Moulin rupestre des Bougeoles.
Moulin des Bouillons du 16ème, façade du 18ème.
Nombreuses bories sur la commune (325 recensées) : village de bories des Savournins, Village noir, ...
Eglise paroissiale Saint-Firmin du 18ème.
Chapelle des Pénitents blancs du 17ème.
Chapelle d'En-Bas, creusée dans le rocher.
Chapelle Saint-Pantaléon (3 km sud-est).
Oratoires.
Nombreuses niches murales dans le village.
Belle croix ancienne datée, sur l'ancienne route de Cavaillon.
Au pied de Roque, tombeau de Saint-Phallis taillé dans le rocher.
Admirable abbaye cistercienne Notre-Dame-de-Sénanque du 12ème.
Eglise abbatiale Notre-Dame.
Vestiges de l'ancienne abbaye de Saint-Chaffret du 10ème.
Temple protestant du 19ème aux Gros.
Musées :
Musée du verre et du Vitrail.
Musée Pol Mara, au château.
Musée de l'Olivier, au moulin à huile des Bouillons.
Musée Insula Maria : paléontologie et antiquité.
Visite de l'abbaye de Sénanque.
Le village des Bories.
Marchés, fêtes, foires et Festivals :
Marché le mardi.
Marché des Tisserands à Pâques.
Marché potier en juillet.
Marché de la Laine, début septembre.
Fête du vin "côtes du Ventoux" le 1er dim. août.
Certains concerts du Festival international de piano de La Roque d'Anthéron en juillet.
Festival des Soirées d'été la première quinzaine d'août.
"Les Saisons de la Voix" master-class et concerts de septembre à juillet.
Fête de la saint Vincent en janvier.
Fête de l'amandier en mars.
Fête communale (votive) le 1er week-end d'octobre.
Fête votive aux Imberts le dernier week-end de septembre.
Discover the best holiday accommodation in Provence !