Gargas - Gites & Holiday rentals in the Luberon
Gargas, a Luberon village, in the Vaucluse, near Apt (Provence - south France)
J'inscris ma location sur Luberonweb
Holiday rentals, gites, guest rooms, hotels, campgrounds in Gargas
Tourism information on Gargas
See the Luberon Map

See tourist information of this village
---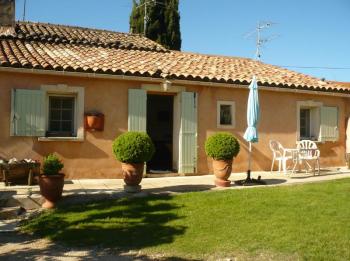 Cottage in the Luberon for 2 persons
Cottage - Gargas - La Remise - Luberon Provence
from 280 € to 410 € per week (depend. season)
for 2/3 person(s)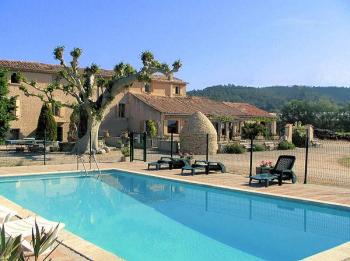 Guests house in the Luberon, village of Gargas
Guest house pool - Gargas - Le moulin de Lavon - Luberon Provence
from 34 € to 60 € per day (depend. season)
5 room(s)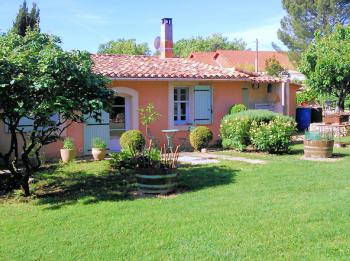 Holiday cottage for 4 people in Gargas in the Luberon
Holiday cottage pool - Gargas - Les deux Fourmis - Luberon Provence
from 390 € to 570 € per week (depend. season)
for 4/5 person(s)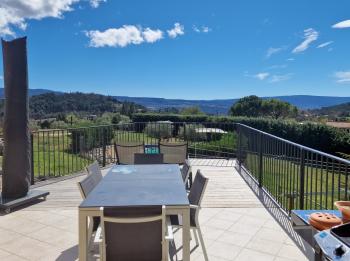 Vacation House for 6 people in Gargas in the Luberon
Vacation rental - Gargas - La Tanière - Luberon Provence
from 1.000 € to 2.000 € per week (depend. season)
for 5/6 person(s)
We propose you also nearby :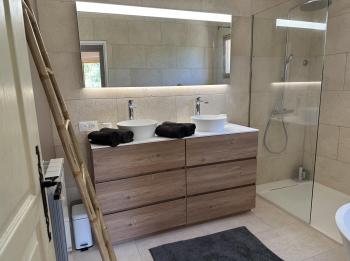 Holiday villa with pool in Roussillon en Provence
Holiday rental pool - Roussillon - La Bastide de Mathilde - Luberon Provence
from 1.200 € to 2.200 € per week (depend. season)
for 6/9 person(s)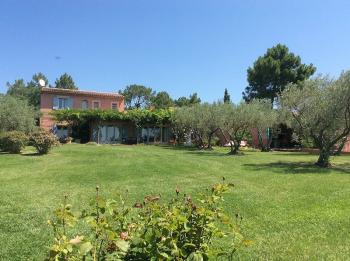 Villa with swimming pool near Roussillon in the Luberon
Luxury holiday rental with pool in the Luberon (Provence).
from 2.000 € to 3.000 € per week (depend. season)
for 6/9 person(s)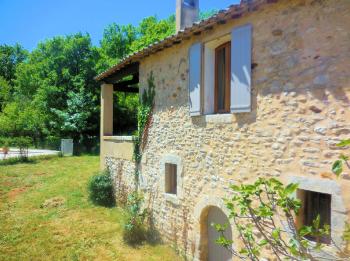 Holiday house with pool for 6 people in the Luberon
Holiday house pool - Apt - Le pont de Mauragne - Luberon Provence
from 1.000 € to 1.800 € per week (depend. season)
for 5/6 person(s)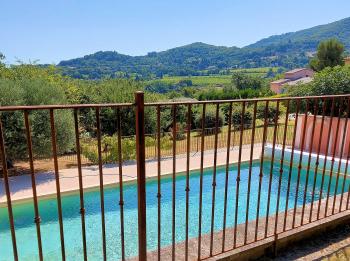 Villa with large swimming pool for up to 7 people in Apt in the Luberon
Villa large pool - Apt - Villa du Lilas blanc - Luberon Provence
from 1.000 € to 2.500 € per week (depend. season)
for 6/9 person(s)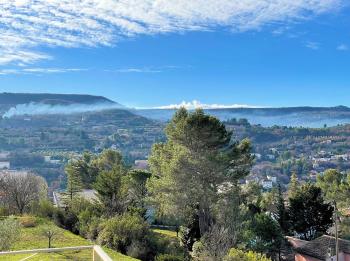 oliday rental with swimming pool for 6/7 people with Luberon view
Holiday rental pool - Apt - Océane - Luberon Provence
from 1.000 € to 1.600 € per week (depend. season)
for 6/9 person(s)
Check out our Top 20 Holiday rentals, Cottages, Hotels, Inns, Camping
Gargas, between Apt and Roussillon, a village in the heart of the Luberon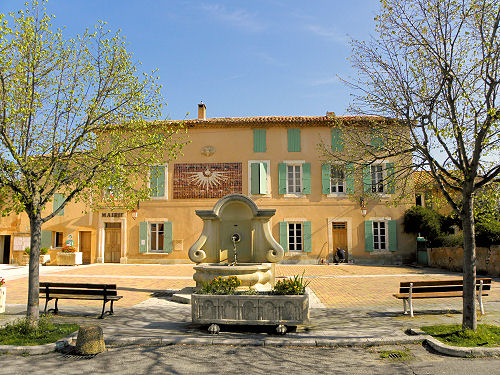 © Luberonweb
Gargas is a village located west of the town of Apt in the Luberon. Former place of mining natural ochres which extended to the neighboring village of Roussillon.
Village d'environ 3.000 habitants
Historique :
Cité "Gargatium" au 10ème siècle .
Fief des d'Agoult, puis des Simiane et, à la Révolution, du prince de Condé.
Gargas fut le théâtre de nombreux ravages au cours des guerres de Religion : en 1597, le village et son château furent détruits.
Gargas est la patrie du général Jean-Baptiste d'Anselme, compagnon de Lafayette, qui reconquit lors de la Révolution le comté de Nice.
Gargas a donné son nom a une couche géologique du crétacé inférieur, "le gargasien" (essentiellement composé de marnes grise et verte) présente sur la commune.
Gargas était un des principaux centres d'extraction et de traitement de l'ocre de la région.
Présentation :
Gargas, se composent de nombreux petits hameaux, pleins de charme, situés en plaine (citons les principaux hameaux : Les Billards, Le Marinier, La Grande-Fontaine, Beyssan, mais aussi Les Lombards, Les Tamisiers, Les Chaffrets, La Chauque, Perrotet, La Coquillade, Le Chêne).
Passage du GR6.
Proximité du Plan d'eau d'Apt (ballades, planche à voile).
Nombreux sentiers de randonnée dans le Luberon.
Situation géographique :
Gargas, est situé dans le parc régional du Luberon, proche de la petite ville d'Apt, et des villages de Roussillon et Villars. Un lieu de vacances idéal pour la visite des villages du Luberon.
Curiosités touristiques :
Traces d'occupation paléolithique aux Trecassats.
Nombreux vestiges d'habitat néolithique.
Oppidum gallo-romain de Perréal.
Restes du château 17ème des Simiane (tour) et de chapelle 13ème.
Château Saint-Jean.
Eglise Saint-Denis.
Chapelle Sainte-Radegonde 16ème, sur une colline.
Musées :
Exposition à la dernière carrière d'extraction d'ocre.
Exposition "Terre-d'ocres - fragments de Mémoire", diaporama.
Visite des falaises d'ocre, de la carrière d'extraction.
Mines de Bruoux (visite des galeries de ces anciennes mines d'ocre).
La Lustrerie Mathieu, au hameau des Sauvans.
Marchés, fêtes, foires et Festivals :
Marché le mercredi.
Fête communale (votive) : le 1er week-end septembre.
Concerts et spectacles aux Mines de Bruoux.
Festival des Mardis de l'Eté, en juillet et août.
Discover the best holiday accommodation in Provence !