Forcalquier - Cottages in Provence
City of Forcalquier, city history, capital of Haute Provence (south France)
J'inscris ma location sur Luberonweb
Holiday rentals, gites, guest rooms, hotels, campgrounds in Forcalquier
Tourism information on Forcalquier
See the Provence Map

See tourist information of this village
---
No accommodation has been found in this village ! We propose you offers near by :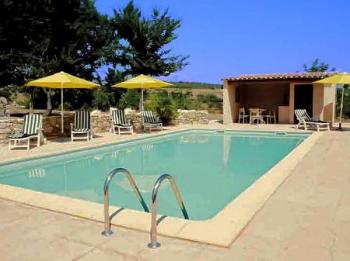 Rural gite with pool in the Alpes de Haute Provence
Rural Lodging pool - Pierrerue - Gite Coquelicot - Luberon Provence
from 1.100 € to 1.850 € per week (depend. season)
for 5/6 person(s)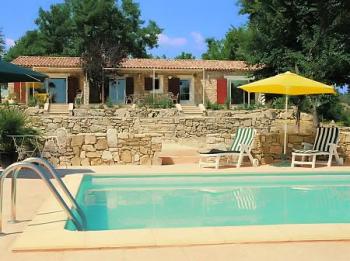 Cottage with pool for 2/4 persons in Provence
Rural Lodging pool - Pierrerue - Gite Tournesol - Luberon Provence
from 350 € to 850 € per week (depend. season)
for 3/4 person(s)
Check out our Top 20 Holiday rentals, Cottages, Hotels, Inns, Camping
Forcalquier, small town of charm, the Haute-Provence door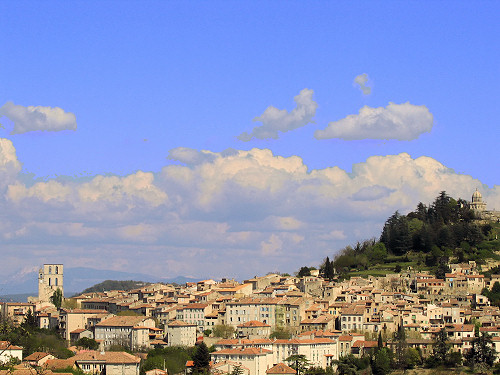 © Luberonweb
Forcalquier is a small town full of charm with a rich historical past. Forcalquier is the door of the Haute Provence, near the Luberon and the Verdon
Ville d'environ 4.800 habitants
Historique :
La butte de Forcalquier ("Forum Calcarium", en raison de son environnement calcaire) fut une place stratégique pendant toute antiquité.
La ville se constitua vers le 7ème siècle autour de la butte qui portait dès le 9ème un important château fort.
Forcalquier constitua un petit Etat indépendant pendant tout le 12ème.
Séjour favori des comtes de Provence, Forcalquier fut la capitale de la Haute-Provence, dont le rayonnement s'étendit dans toute l'Europe.
La ville eut cruellement à souffrir des troubles des 14ème et 15ème (notamment avec les troupes de Duras et de Raymond de Turenne), puis de ceux des guerres de Religion (qui se poursuivirent jusqu'en 1627) auxquels une épidémie de peste vint s'ajouter.
Les guerres de religions amorçèrent le déclin de la ville (Henri IV fit raser le château en 1601).
Forcalquier connut cependant une période brillante au 19ème, essentiellement sur le plan social et culturel.
Présentation :
Forcalquier, ville historique, située à la frontière du Luberon, bâtie en plan semi-concentrique couronnée par les ruines de l'ancienne citadelle.
Grande richesse architecturale.
Site panoramique de la citadelle.
Proximité du Luberon.
Piste cyclable jusqu'à Cavaillon, longeant le Luberon.
3 belvédères exceptionnels (chapelles Saint-Mari, Saint-Pancrace, Notre-Dame-de-Provence).
Lac de la Laye (sports nautiques).
Passage des GR4 et GR6.
Piscine municipale.
Situation géographique :
Forcalquier est située à la frontière Est du Luberon, porte de la haute Provence, vos vacances à Forcalquier vous permettront de visiter le Luberon, les Alpes du Sud ainsi que les gorges du Verdon (Lacs de Sainte Croix et d'Esparron).
Curiosités touristiques :
Dolmen du Clos du Meli.
Oppidum gallo-romain du camp des Maures.
Centre ancien, quartier Saint-Jean et Plateau de la Citadelle.
Ruines d'un château fort détruit en 1601.
Porte 13ème des Cordeliers (l'une des 6 portes des remparts).
Mairie-musée, ancien couvent de la Visitation du 17ème.
Quartiers de Saint-Pancrace et de La Bombardière.
Jolies ruines d'un château du 16ème à Notre-Dame-de-Fougères.
Anciens hôtels particuliers.
Maison du Roi René (tribunal actuel).
Fontaine Saint-Michel et ses sculptures de 1511.
Lavoirs et fontaines médiévaux de la Bonne Fontaine.
Eglise Notre-Dame-de-l'Assomption (Notre-Dame-du-Bourguet) du 12ème.
Vestiges de la cathédrale Saint-Mary.
Chapelle Saint-Jean du 12ème.
Chapelle des Visitandines du 17ème.
Couvent des Cordeliers du 13ème (jardin franciscain dans le cloître).
Chapelle Notre-Dame-de-Fougères du 15ème.
Nombreuses bories.
Musées :
Musée municipal (objets préhistoriques, faïences, mobilier, poteries, géologie).
Bibliothèque de Berluc-Perussis.
Visite du couvent des Cordeliers.
Marchés, fêtes et Festivals :
Marché le lundi.
Foire début août.
Fête de la Saint-Pancrace la 4ème semaine mai.
Fête de la Saint-Marc fin avril.
Festival de Haute-Provence en août.
Foire à la brocante le dimanche en été.