Flassans-on-Issole. Holiday rental Provence
Flassans-on-Issole village in the center of Var (Provence - south France)
J'inscris ma location sur Luberonweb
Holiday rentals, gites, guest rooms, hotels, campgrounds in Flassans-sur-Issole
Tourism information on Flassans-sur-Issole
See the Provence Map

See tourist information of this village
---
No accommodation has been found in this village ! We propose you offers near by :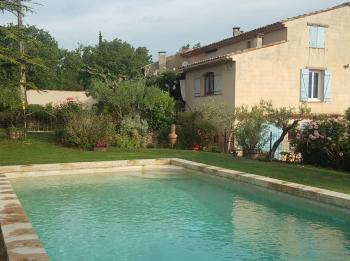 House classified **** 4 stars
Holiday rental pool - Fox-Amphoux - Campagne Fourette - Luberon Provence
from 1.000 € to 1.600 € per week (depend. season)
for 6/9 person(s)
Campagne en pleine Provence - Fox-Amphoux (Var - Gorges du Verdon)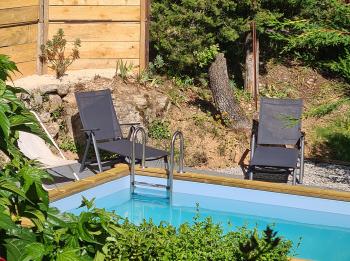 Charming cottage for 6 to 8 people in the Haut Var
Large gite - Fox-Amphoux - Campagne en pleine Provence - Luberon Provence
from 800 € to 1.300 € per week (depend. season)
for 6/9 person(s)
Check out our Top 20 Holiday rentals, Cottages, Hotels, Inns, Camping
Flassans-sur-Issole
FLASSANS-SUR-ISSOLE - Var - Haut Var
Ville d'environ 2.800 habitants
Historique :
Cité "Flacianis" en 1045.
Le château fut successivement le fief des Pontevès, des La Tour-d'Auvergne, des Rohan-Soubise, des Bourbon-Condé.
La terre de Flassans appartint au 13ème à Guillaume de Cotignac.
Flassans-sur-Issole fut l'une des 26 commanderies templières.
La commune de Candumy fut rattachée à Flassans en 1839.
Emile Zola y situa un de ses romans.
Présentation :
Flassans-sur-Issole est un magnifique village, traversé et rafraîchi par l'Issole.
Point de vue depuis le château.
Bords d'Issole.
Golf de Barbaroux : 18 trous.
Proximité du Lac de Carcès.
Situation géographique :
Flassans-sur-Issole est un village situé au centre du Var qui bénéficie d'une situation géographique privilégiée, qui vous permettra, lors de vos vacances, de visiter, tout aussi bien la côte varoise que les gorges du Verdon, les Alpes du sud, le Pays d'Aix-en-Provence et le Luberon !
Curiosités touristiques :
Dolmen de Campdumy.
Oppidum de Maunier.
Passage d'une voie romaine.
Vestiges du vieux Flassans et de son château.
Château Saint-Charles.
Pont Neuf en dos d'âne fin 18ème.
Moulin à huile du 16ème, restauré.
Lavoirs.
A Candumy, vieux pont à bec en dos d'âne du 14ème, sur l'Issole.
Eglise paroissiale Notre-Dame-des-Salles du 17ème, avec campanile du 18ème.
Chapelle Saint-Joseph.
Commanderie de Peyrassol, de type romano-provençal.
Chapelle Saint-Aquilée.
Chapelle Saint-Bernard, restaurée.
Chapelle Saint-Roch du 18ème, restaurée.
Ruines de l'église Sainte-Anne au hameau de Candumy.
Marchés, fêtes et Festivals :
Marché le vendredi.
Foire de la saint Acquillé en mai.
Foire artisanale le 14 juillet.
Foire artisanale de la saint Bernard en août.
Fête le 2ème dimanche d'août.
Fête de la vigne et du vin la 2ème quinzaine mai.