Flassan - Holiday rentals Provence Ventoux
Flassan, small village in the Vaucluse, typically Provencal, at the foot of the Ventoux
J'inscris ma location sur Luberonweb
Holiday rentals, gites, guest rooms, hotels, campgrounds in Flassan
Tourism information on Flassan
See the Provence Map

See tourist information of this village
---
No accommodation has been found in this village ! We propose you offers near by :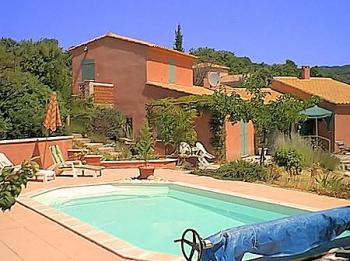 Gite with pool in the Luberon
Lodging pool - Lioux - La Romarine - Luberon Provence
from 490 € to 590 € per week (depend. season)
for 2/3 person(s)
Check out our Top 20 Holiday rentals, Cottages, Hotels, Inns, Camping
Flassan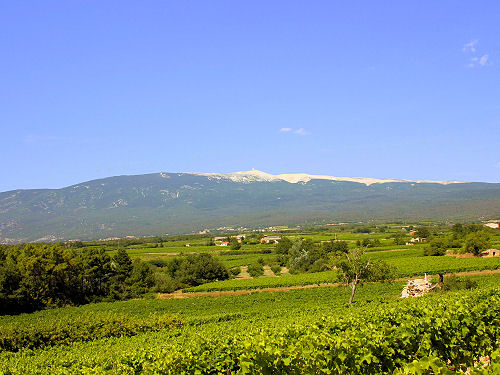 © Luberonweb
Ville d'environ 450 habitants
Historique :
Découverte de vestiges épipaléolithiques (dernière phase de la Préhistoire) et néolithiques, datés de - 8 000 ans et - 5 000 ans, sur le territoire de la commune de Flassan dans la combe de Canaud.
Le village de Flassan s'est constitué autour du prieuré Notre-Dame, fondé en 1107 par les augustiniens de l'abbaye de Saint-Ruf d'Avignon. Le fief devint une co-seigneurie au 13ème siècle.
Flassan fut nommé Flassino, en 1147, puis Villa Flaciani en 1253.
Pendant deux siècles, de 1587 à 1793, Flassan fut annexé à la commune de Mormoiron.
Présentation :
Flassan est un petit village, typiquement provençal, abrité du mistral, avec une magnifique vue sur le géant de Provence, le Mont Ventoux.
Pittoresques ruelles, façade ocrées, ...
Nombreuses randonnées pédestres et VTT (GR 91 vers Villes-sur-Auzon, GR 164 vers le col de la Frache, chemin vers la chapelle St Jean du désert, la combe de Canaud, ...).
Boulodrome.
Vignobles des côtes du Ventoux.
Situation géographique :
Flassan, se situe au pied du mont Ventoux, au centre de l'arc de son versant ouest.
Flassan est le lieu de vacances idéal pour les cyclistes et randonneurs amoureux du géant de Provence.
Autres curiosités touristiques :
L'église Notre-Dame, romane du 13ème siècle. Nef sous forme de croix latine, crypte avec des caveaux anciens, abside semi-circulaire en cul-de-four.
Le château de Vaubonne, du 18ème siècle.
Chapelle rurale Notre-dame dans la combe de Canaud en partie taillée dans le roc.
Chapelle Saint-Jean du Désert du 12ème siècle.
Lavoirs, fontaines, dans le village.
Marchés, fêtes et Festivals :
Fête de la Saint Jean, fin juin.
Pèlerinage à la Chapelle St Jean, messe et pique-nique, fin juin.
Fête des Arts, fin juillet.
Fête votive, 3ème week-end d'août.