Charleval - Holiday rental Provence - Luberon
Charleval, village in South Luberon (Provence)
J'inscris ma location sur Luberonweb
Holiday rentals, gites, guest rooms, hotels, campgrounds in Charleval
Tourism information on Charleval
See the Luberon Map

See tourist information of this village
---
No accommodation has been found in this village ! We propose you offers near by :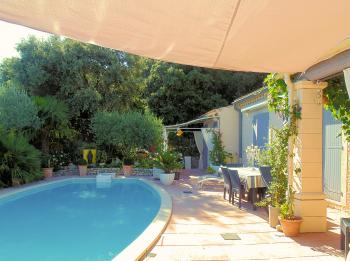 Bed & breakfast in Provence in a villa with pool
Guest room pool - Merindol - La Cigalière - Luberon Provence
110 € per day (depend. season)
1 room(s)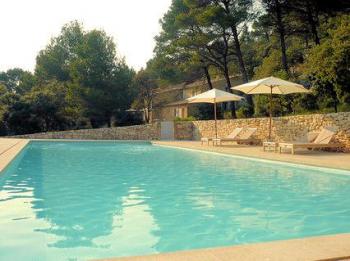 Luxury property for your holidays in Provence
Luxury holiday rental - Merindol - Le Pardigaou - Luberon Provence
from 1.500 € to 4.800 € per week (depend. season)
for 6/9 person(s)
Check out our Top 20 Holiday rentals, Cottages, Hotels, Inns, Camping
Charveval village on the south bank of the Durance, in the Bouches-du-Rhône
Village d'environ 2.500 habitants
Historique :
Mentionné "Caroli Vallis" à la fin 16ème siècle.
Erigé à cette époque en arrière-fief par Charles de Lorraine (d'où son nom), en faveur de la maison d'Arquier.
L'un de ses héritiers, César de Cadenet, fut à l'origine de la fondation de Charleval (milieu du 18ème siècle).
Présentation :
Charleval est un beau village de la vallée sud de la Durance, face au Luberon.
Rive gauche de la Durance.
Canal de Craponne et 3 canaux secondaires.
Site du Fond du Chaudron.
Belle vue sur le Luberon.
Bois de Sainte-Croix.
Piscine avec aire de pique-nique aménagée.
Parcours de santé.
Sentiers de randonnée.
Golf de Pont-Royal à 3 km au sud.
Proximité du Luberon, des Alpilles et de la Crau.
Situation géographique :
Charleval est situé au sud de la Durance, faisant face à Puget-sur-Durance, village du sud Luberon. Charleval est une destination de vacances pour visiter le sud Luberon, les Alpilles et la Crau.
Curiosités touristiques :
Château du 19ème siècle, de style Renaissance, à proximité, vestiges d'un moulin à eau.
Mairie de 1896.
Fontaine d 18ème siècle, surmontée du buste de César de Cadenet.
Châteaux de Sainte-Croix (fin 17ème) et de Bonneval.
Viaduc de Valbonnette à 11 arches.
Eglise Saint-Césaire de 1745.
Calvaire, au sud.
Marchés, fêtes, foires et Festivals :
Marché le samedi.
Foire aux brocanteurs le jeudi de l'Ascension.
Fête paysanne et marché des producteurs le 3ème dimanche d'août.
Foire à la brocante en septembre.
Fête de la Saint-Césaire le 1er week-end septembre.
Foire Sainte-Thérèse le 2ème week-end d'octobre.