Cereste. Holiday rental Luberon
Cereste (Provence - South France), Luberon village on the border of the Alpes-de-Haute-Provence
J'inscris ma location sur Luberonweb
Holiday rentals, gites, guest rooms, hotels, campgrounds in Cereste
Tourism information on Cereste
See the Luberon Map

See tourist information of this village
---
No accommodation has been found in this village ! We propose you offers near by :

Charming vacation rental with pool in the Luberon, in Viens
Charming cottage - Viens - Les Douces - Luberon Provence
from 600 € to 920 € per week (depend. season)
for 5/6 person(s)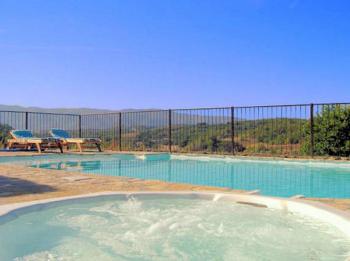 Stone house with pool in Viens in the Luberon
Cottage pool - Viens - Les Cheyrans - Luberon Provence
from 550 € to 1.500 € per week (depend. season)
for 5/6 person(s)

Charming cottage with pool in the Luberon (Provence)
Cottage pool - Viens - Gite Giono - Luberon Provence
from 600 € to 920 € per week (depend. season)
for 5/6 person(s)
Check out our Top 20 Holiday rentals, Cottages, Hotels, Inns, Camping
Céreste, gateway to the eastern Luberon
© Luberonweb
Céreste is a very old village located on the Via Domitia. Charming medieval village of Luberon between Vaucluse and Alpes-de-haute-Provence
Village d'environ 1.300 habitants
Historique :
Ancienne cité romaine de Catuiaca, puis cité "Ceresta" au 13ème siècle.
La localité apparaît pour la première fois dans les textes en 1054 (Cicereste). Bien que son étymologie ne soit pas clairement établie, elle est rapprochée de celle du Ceyreste (proche de La Ciotat), aux origines prégrecques et préceltiques (Kitairesta), formé d'un terme signifiant "mont".
Ancien prieuré de Montmajour à Carluc (11ème).
Ancienne baronnie, érigée en marquisat en 1752, seigneurie des Forcalquier, puis des Brancas.
René Char, poète et résistant, y établit son QG pendant la Seconde Guerre mondiale.
Présentation :
Protégée au nord par les monts du Vaucluse, et au sud par la chaîne du Luberon, Céreste occupe une situation privilégiée à la frontière entre la basse et la haute Provence, entre le Vaucluse et les Alpes-de-Haute-Provence.
Vallées du Calavon et de l'Encrême.
Passage du GR4.
Piscine municipale.
Passage de la piste cyclabe (à l'emplacement de l'ancienne voie ferrée) Cavaillon - Forcalquier.
Passage de la voie Domitienne (Via Domitia).
Nombreuses randonnées dans le Luberon.
Cinéma en plein air l'été.
Le "Nid d'amour", pittoresque vallon ombragé à l'entrée des gorges de l'Encrême.
Situation géographique :
Céreste se situe entre le Grand Luberon et le Luberon Oriental. Céreste est le premier village des Alpes-de-Haute-Provence que vous trouverez, en longeant le Luberon par la D900.
Curiosités touristiques :
Vestiges de la voie domitienne.
Four de potier romain.
Vestiges gallo-romains à Saint-Sauveur : hypogée, sarcophages.
Vieilles demeures aux façades des XVIe et XVIIe siècles.
Maison civile romane du XIIe siècle (pièce unique en Europe).
Eglise Saint-Michel à campanile provençal.
Les remparts et le château (pas de visite).
Le "nid d'amour" (pittoresque vallon ombragé).
Le pont médiéval sur l'Encrème et la chapelle Saint-Georges.
A 3 km du village : le prieuré de Carluc du 11ème siècle.
Musée :
Le "Petit Musée", animé par l'office du tourisme : collection de fossiles régionaux.
Visite guidée du prieuré de Carluc.
Marchés, fêtes, foires et Festivals :
Marché tous les jeudis.
Fête communale : avant-dernier dimanche de juillet.