Cabrieres d'Aigues. Holiday rentals in the Luberon
Cabrieres d'Aigues, a village south of the Luberon (Provence - South France)
J'inscris ma location sur Luberonweb
Holiday rentals, gites, guest rooms, hotels, campgrounds in Cabrieres-Aigues
Tourism information on Cabrieres-Aigues
See the Luberon Map

See tourist information of this village
---
No accommodation has been found in this village ! We propose you offers near by :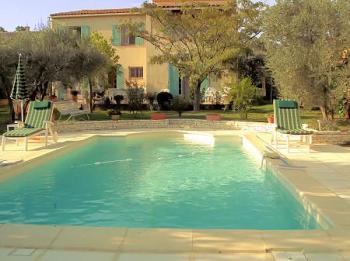 Self Catering Accommodation in southern Luberon
Lodging - La-Motte-Aigues - La Jardinerie - Luberon Provence
from 400 € to 600 € per week (depend. season)
for 3/4 person(s)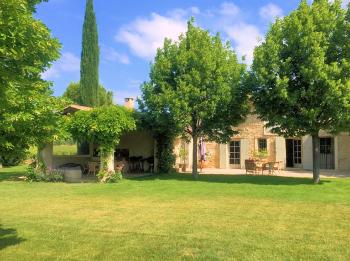 Charming holiday rental in the Luberon for 8 persons
Holiday rental pool - Cucuron - Campagne la France - Luberon Provence
from 1.500 € to 3.500 € per week (depend. season)
for 6/9 person(s)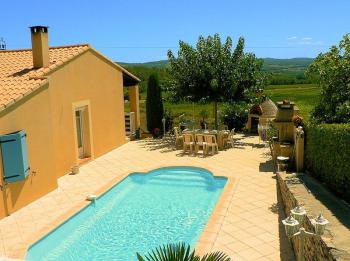 Villa with pool for your summer vacation
Holiday villa pool - Saint-Martin-de-la-Brasque - La Villa Peyronel - Luberon Provence
1.350 € per week (depend. season)
for 5/6 person(s)
Check out our Top 20 Holiday rentals, Cottages, Hotels, Inns, Camping
Cabrières Aigues, a village at the foot of the southern Luberon, near Lake of la Bonde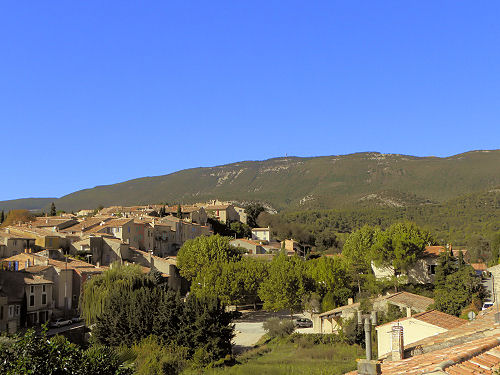 © Luberonweb
Cabrières d'Aigues is a village located in the northern foot of the Luberon, in the Vaucluse. Cabrières Aigues is near the pond Bonde where vacationers can cool and swim
Village d'environ 900 habitants
Historique :
Cité au 13ème : "Caprarie" et en 1439 : " de Cabreriis".
Fief médiéval des d'Agoult.
Cabrières d'Aigues inhabité à la fin du 15ème siècle, fut repeuplé par les Vaudois, puis incendié en 1545 sur ordre du Parlement de Provence. Une importante colonie protestante y résida aux 16ème et 17ème.
Présentation :
Nombreuses randonnées (sommet du Luberon : Mourre Nègre -1122 m).
Proximité de l'étang de la Bonde (un plan d'eau de 30 h., dont l'origine remonte au 15ème siècle, lorsque le seigneur Fouquet d'Aouglt fit construire un aqueduc pour irriguer ses terres. L'étang est donc artificiel mais il est alimenté par la source du Mirail au pied du Mourre Nègre. La profondeur de l'étang est de 3 à 5 mètres), baignade, jeux nautiques.
Situation géographique :
Cabrières d'Aigues est situé sur un petite colline, au pied du versant sud du grand Luberon. Une destination de vacances privilégiée, à proximité des villages classés du sud Luberon : Cucuron, Ansouis, Lourmarin, et du Pays d'Aix-en-Provence.
Curiosités touristiques :
Bas-relief de Cabrières d'Aigues.
Site et vestige d'un chateau fort.
Maisons troglodytiques.
Ancien moulin à huile 18ème.
Eglise Saint-Laurent, ancien moulin à huile d'origine 17ème transformé en église au 18ème.
Chapelle Notre-Dame-de-Belles-Fleurs du 12ème.
Fontaines.
Lavoirs.
Présence néolithique et surtout gallo-romaine.
Marchés, fêtes, foires et Festivals :
Fête communale le 2ème dimanche d'août.