Blauvac. Holiday rental Provence
Blauvac, beautiful village of Vaucluse, near the Luberon, in the Comtat Venaissin (Provence - South France)
J'inscris ma location sur Luberonweb
Holiday rentals, gites, guest rooms, hotels, campgrounds in Blauvac
Tourism information on Blauvac
See the Provence Map

See tourist information of this village
---
No accommodation has been found in this village ! We propose you offers near by :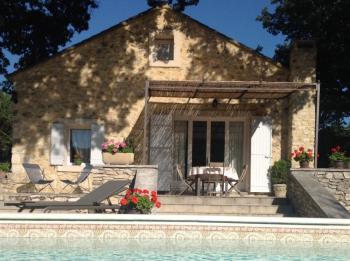 Country house ranked *** with pool (heated) in the Luberon
Holiday rental pool - Murs - La Marginette - Luberon Provence
from 650 € to 1.500 € per week (depend. season)
for 6/9 person(s)
L'Oustaou des Valayans - Pernes-les-Fontaines (Vaucluse - Comtat Venaissin)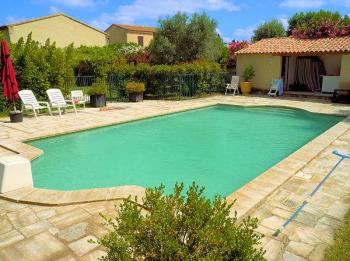 Villa with pool in Provence
Holiday villa pool - Pernes-les-Fontaines - L'Oustaou des Valayans - Luberon Provence
from 1.100 € to 1.600 € per week (depend. season)
for 5/6 person(s)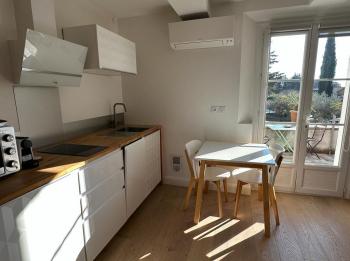 Stopover gite for 2 people in the Provence of the Popes
Stopover gite - Pernes-les-Fontaines - Gîte de Baptiste - Luberon Provence
from 45 € to 60 € per day (depend. season)
for 2/3 person(s)
Check out our Top 20 Holiday rentals, Cottages, Hotels, Inns, Camping
Blauvac, Provencal village in the Vaucluse, near the mont Ventoux
Village d'environ 500 habitants
Historique :
Cité "Blanzacum" en 1145 et " Blauvacum" en 1272.
Seigneurie des évêques de Carpentras, puis de Dominique d'Anselme, aux 17ème et 18ème des Rondoni et des Tonduti de l'Escarène.
Présentation :
Blauvac est un pittoresque petit village perché, plein de charme. Un lieu de vacances idéal pour la visite des célèbres vignobles du Comtat Venaissin, du Pays d'Avignon et du Luberon, sans oublier le Ventoux (le Géant de Provence).
Magnifiques points de vue sur la plaine du Comtat Venaissin et le Ventoux.
Vallées de la Nesque (avens) et de l'Auzon.
Nombreux sentiers de randonnée.
Situation géographique :
Blauvac est situé entre le Ventoux et les Monts du Vaucluse.
Curiosités touristiques :
Présence néolithique aux Arnauds, à Ville, au Tévouiller (importante industrie lithique), et aux Aubes.
Vestiges gallo-romains : céramiques, nombreuses tombes.
Château 13ème, reconstruit en 1552, restauré, de type bastide (tours rondes, logis carré).
Maisons carrées de caractère.
Château de Bagnol.
Four banal au hameau de La Lauze.
Eglise paroissiale Saint-Sébastien d'origine 13ème, avec abside polygonale.
Chapelle rurale Notre-Dame-des-Neiges, sur un site antique, puis templier.
Abbaye Notre-Dame de Bon-Secours, route de Mazan.
Marchés, fêtes et Festivals :
Fête le dimanche avant le 14 juillet.
Pèlerinage à Notre-Dame-des-Neiges début août.