Bedoin. Vacation rentals Provence
Bedoin village at the foot of Mont Ventoux, in the Vaucluse (Provence - Southern France)
J'inscris ma location sur Luberonweb
Holiday rentals, gites, guest rooms, hotels, campgrounds in Bedoin
Tourism information on Bedoin
See the Provence Map

See tourist information of this village
---
No accommodation has been found in this village ! We propose you offers near by :
L'Oustaou des Valayans - Pernes-les-Fontaines (Vaucluse - Comtat Venaissin)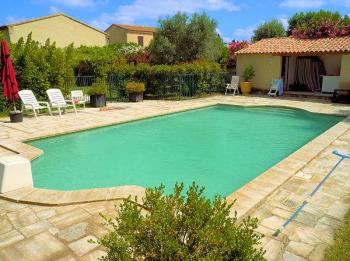 Villa with pool in Provence
Holiday villa pool - Pernes-les-Fontaines - L'Oustaou des Valayans - Luberon Provence
from 1.100 € to 1.600 € per week (depend. season)
for 5/6 person(s)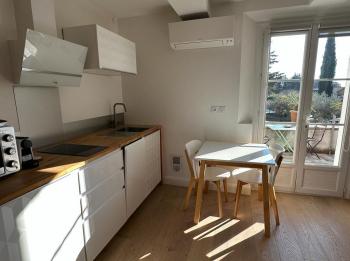 Stopover gite for 2 people in the Provence of the Popes
Stopover gite - Pernes-les-Fontaines - Gîte de Baptiste - Luberon Provence
from 45 € to 60 € per day (depend. season)
for 2/3 person(s)
Check out our Top 20 Holiday rentals, Cottages, Hotels, Inns, Camping
Bédoin, one of the most beautiful villages of the Ventoux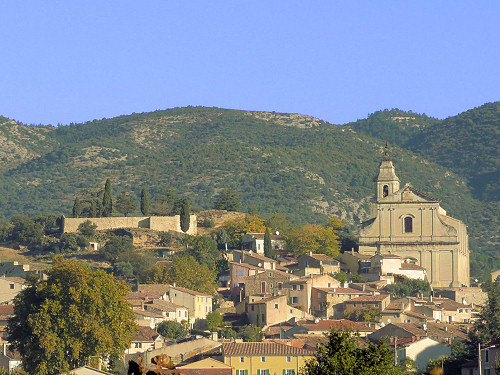 © Luberonweb
Bédoin is a beautiful village at the foot of Mount Ventoux, in the Vaucluse, between Comtat Venaissin and Drôme Provençale
Village d'environ 3.000 habitants
Historique :
Cité en 956 "Beduinum".
Seigneurie de la maison des Baux, puis des Budos et des Peyre, des Orléans-Lamotte et, au 17ème, des Vervins.
Ce fief appartint à Raymond V de Toulouse au début 13ème.
En 1250, Baral des Baux fit donation "du Ventoux aux enfants de Bédoin nés ou à naître".
En 1794, Bédoin s'étant opposé à la Révolution, le village fut incendié et ses 66 habitants furent exécutés.
Présentation :
Bédoin est un des plus beaux villages du Ventoux, une destination unique pour des vacances au pied du "Géant de Provence".
Belle couleur ocre des maisons.
Centre équestre.
Mont Ventoux (classé "Réserve de Biosphère" par l'UNESCO depuis 1994), observatoire, table d'orientation, panoramas.
Bédoin a la plus grande forêt communale de France (6 300 ha).
Station de ski du Mont Serein (1400/1800 mètres. 9 remontées mécaniques, 12 km de pistes.) au mont Ventoux.
Piscine municipale.
Randonnées pédestres, circuits VTT.
Situation géographique :
Bédoin est un village de plaine légèrement surélevé situé sur les contreforts du Ventoux.
Curiosités touristiques :
Territoire occupé durant toute l'antiquité : vestiges d'habitat néolithique (abri de la Madeleine).
Importante présence romaine (hameau de Saint-Estève).
Eglise paroissiale Saint-Antonin 1702, de style jésuite.
Chapelle de la Madeleine du 12ème romane, restaurée.
Chapelle de l'hospice, attribué à Pradier.
Chapelle Notre-Dame-du-Moustier romane du 11ème/12ème.
Chapelle de Bacarras (sépultures des 66 victimes de la Révolution).
Chapelle Sainte-Croix du 16ème, au sommet du mont Ventoux.
Chapelle votive Notre-Dame-des-Vents du 17ème.
Chapelles aux Baux et à Sainte-Colombe.
Oratoires.
Fontaines.
Marchés, fêtes et Festivals :
Marché le lundi.
Fête patronale le week-end du 15 août.
Fête de la Biosphère du Ventoux en mai.
Festival Crions Z'Ensemble.
Passage annuel du Tour de France.
Course de côte automobile du Mont-Ventoux en juin.
Procession à Notre-Dame-du-Moustier en souvenir du choléra de 1837 : le jour de Notre-Dame-des-Sept-Douleurs.