Barret-de-Lioure - Lodgings Provence
Barret-de-Lioure village South-East Provencale Drome
J'inscris ma location sur Luberonweb
Holiday rentals, gites, guest rooms, hotels, campgrounds in Barret-de-Lioure
Tourism information on Barret-de-Lioure
See the Provence Map

See tourist information of this village
---
No accommodation could been found
For the moment, there is no rentals available for your search criteria.
If you selected HOLIDAY RENTALS, try GITES, or conversely, there are no real differences between these types of accommodation.
Otherwise, try a more generic search, or an another region of Provence.
You can also post a request on the Forum.
Check out our Top 20 Holiday rentals, Cottages, Hotels, Inns, Camping
Barret-de-Lioure perched village in the Drôme Provençale, near the Mont Ventoux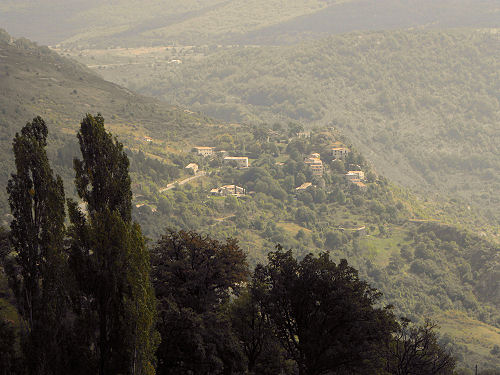 © Luberonweb
Barret-de-Lioure is a small village in the Drôme Provençale, near Mont Ventoux, with spectacular panoramas
Village d'environ 100 habitants
Historique :
Terre de la baronnie des Mévouillon jusqu'au 13ème.
Charte de franchises en 1270 (contraintes imposées par un seigneur et profitables à tous).
Présentation :
Barret-de-Lioure est un petit village ancien perché, dominant la vallée de l'Hanary.
Vous trouverez, à Barret-de-Lioure, de superbes panoramas (en particulier du col de Macuègne, et le mont Ventoux), un air pur, tout ce qu'il faut pour passer de reposantes et saines vacances, loin du bruit et de la pollution !
Source de la Méouge.
Route pittoresque N 542.
Nombreux sentiers de randonnées.
Situation géographique :
Barret-de-Lioure est situé à mi-distance (7 km) entre les villages de Montbrun-les-Bains et Séderon, à l'est du Ventoux.
Curiosités touristiques :
Ruines féodales du château.
Église.
Calvaire Trois-Croix.
Grotte des Faux-Monnayeurs.
Rocher du Moulin : site néolithique.
Grottes à stalagmites du Pied-du-Rocher et de l'Argentière.
Vestiges d'une villa gallo-romaine.
Marchés, fêtes et Festivals :
Fête patronale début août.