Banon - Holiday rental Provence
Banon, village in the Alpes de Haute-Provence, near the Luberon
J'inscris ma location sur Luberonweb
Holiday rentals, gites, guest rooms, hotels, campgrounds in Banon
Tourism information on Banon
See the Luberon Map

See tourist information of this village
---
No accommodation has been found in this village ! We propose you offers near by :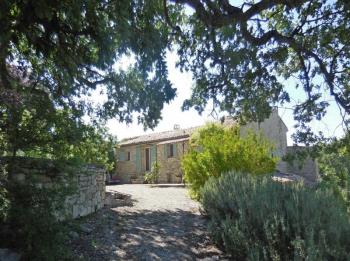 Domaine de La Lave - EMMA
Cottage pool - Vacheres - Domaine La Lave - Luberon Provence
from 80 € to 100 € per day (depend. season)
for 2/3 person(s)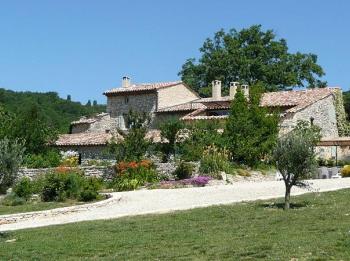 Domaine de La Lave - CAMILLE
Cottage charm - Vacheres - La Lave - Luberon Provence
from 90 € to 170 € per day (depend. season)
for 4/5 person(s)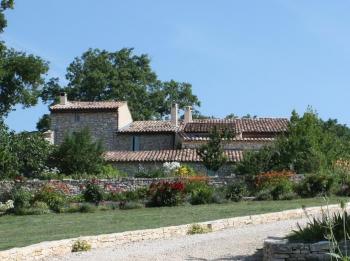 Domaine de La Lave - MARIE
Charming Holiday rental - Vachères - Mas la Lave - Luberon Provence
from 90 € to 160 € per day (depend. season)
for 3/4 person(s)
Check out our Top 20 Holiday rentals, Cottages, Hotels, Inns, Camping
Banon, charming village in the Alpes de Haute Provence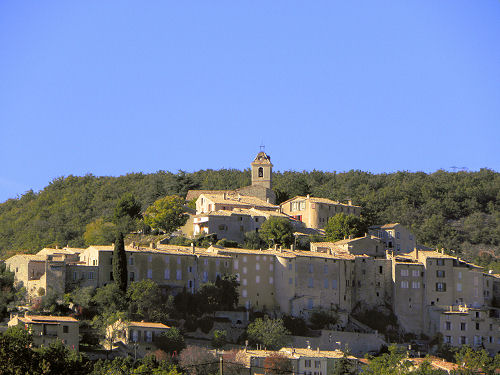 © Luberonweb
Banon is beautiful village in the Alpes de Haute Provence, in the northern Luberon. Famous village for its production of goat cheese and his bookstore "Le Bleuet"
Village d'environ 1.200 habitants
Historique :
Cité "Banonum" au 11ème siècle.
Fief des Simiane du 12ème siècle à la Révolution.
Dommages causés par les troupes de Raymond de Turenne en 1391.
Ancienne baronnie.
Banon est le village où se déroule l'histoire de "L'Homme qui plantait des arbres" de Jean Giono.
Présentation :
Banon est un village perché (760 mètres), ancienne place forte, vieux village plein de charme réputé pour son air pur et son fromage ("Le Banon" fromage de chèvre enveloppé dans des feuilles de châtaignier alcoolisées).
Banon est une petite commune pleine de vie : activités culturelles, hôpital, collège, petits commerces (dont une librairie de 1500 m² : la librairie "Le Bleuet" est la plus grande de la région PACA !), tout en ayant su garder le charme des villages provençaux et son harmonie architecturale.
Panorama sur la montagne de Lure.
Forêts.
Gouffre du Caladaire.
Nombreux sentiers de randonnée.
Centre hippique et de loisirs.
Proximité du Luberon, du Pays de Forcalquier et des pistes de ski de la montagne de Lure et du Ventoux.
Situation géographique :
Le village de Banon, situé dans la haute vallée du Coulon, est adossé au plateau d'Albion, entre la montagne de Lure et le Ventoux.
Banon est limitrophe avec le Parc Naturel du Luberon et le Pays de Forcalquier.
Situer Banon sur la Carte Touristique du Luberon
Curiosités touristiques :
Oppidum néolithique des Mures.
Oppidum gallo-romain du Chastellard : lampes et anneaux votifs.
Villa gallo-romaine et nécropole à Font-Crémat.
Restes de fortifications : enceintes du 15ème siècle, porte du 14ème et grand rempart à mâchicoulis.
Ancien hôtel-Dieu, restauré.
Maisons du 15ème et 16ème siècle.
Ruelles à arcades.
Pigeonniers, dont un collectif à Dauban.
Tours de moulins à vent.
Eglise haute Saint-Marc de 1652 de style roman.
Eglise de l'Assomption des 13ème/14ème siècle.
Chapelle de Pénitents.
Chapelle Notre-Dame-des-Anges : abside du 13ème siècle.
Chapelle rurale à Dauban.
Chapelle Saint-Marc du 17ème siècle au hameau du Largue.
Chapelle aux Héritiers, au Largue.
2 oratoires.
Marchés, fêtes, foires et Festivals :
Marché le mardi.
Fête du fromage fin mai.
Fête de la Saint-Just le 3ème dimanche d'août.
Expositions et concerts à l'église Haute.