Saint-Martin-de-la-Brasque - Holiday rental Provence
Saint-Martin-de-la-Brasque, a Vaucluse village, in the southern Luberon
J'inscris ma location sur Luberonweb Subscribe to our RSS feed
Holiday rentals, gites, guest rooms, hotels, campgrounds in Saint-Martin-de-la-Brasque
Tourism information on Saint-Martin-de-la-Brasque
See the Luberon Map

See tourist information of this village
---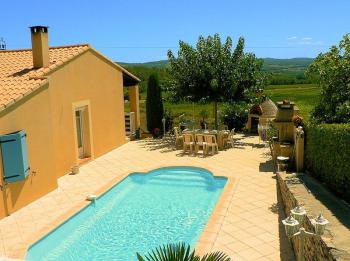 Villa with pool for your summer vacation
Holiday villa pool - Saint-Martin-de-la-Brasque - La Villa Peyronel - Luberon Provence
1.300 € per week (depend. season)
for 6 person(s)
We propose you also nearby :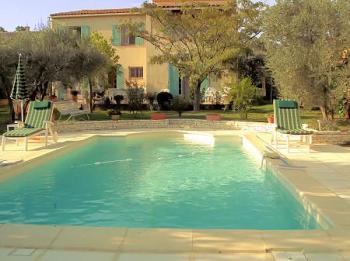 Self Catering Accommodation in southern Luberon
Lodging - La-Motte-Aigues - La Jardinerie - Luberon Provence
from 380 € to 550 € per week (depend. season)
for 3/4 person(s)

Holiday rental with pool for 5 people in the south Luberon
Holiday villa pool - Grambois - La Gramboisienne - Luberon Provence
from 750 € to 1.300 € per week (depend. season)
for 5 person(s)
Check out our Top 20 Holiday rentals, Cottages, Hotels, Inns, Camping
Saint-Martin-de-la-Brasque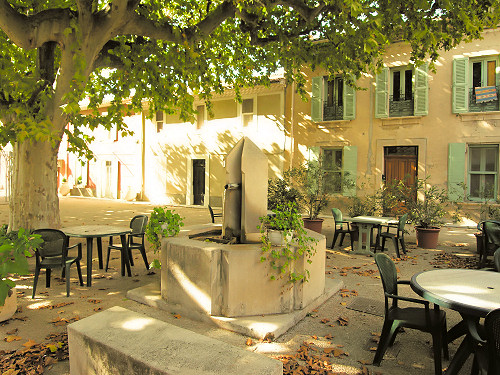 © Luberonweb
Ville d'environ 750 habitants
Historique :
Mentionné"Sanctus Martinus de Brasea" en 1253.
Seigneurie des Simiane, puis des Forcalquier et, à partir du 16ème, des Bollier. Le territoire, inhabité en 1471, fut repeuplé par les familles vaudoises piémontaises (acte d'habitation de 1506) qui suivirent la Réforme, ce qui eut pour conséquence la destruction du village par les catholiques, au milieu du 16ème.
Un village primitif se trouvait au sud sur la colline du Castelas.
Présentation :
Au cœur de la Provence, dans le Sud Luberon, Saint-Martin-de-la-Brasque est un village calme, propice au repos et aus randonnées.
Etang de la Bonde (baignades) à moins de trois kilomètres.
Situation géographique :
Saint-Martin-de-la-Brasque est situé dans le Pays d'Aigues, au pied du versant Sud du grand Luberon, entre les villages de La-Motte-d'Aigues et de Grambois. Une destination de vacances propice au calme, au repos, aux randonnées... et, en été, aux baignades dans l'étang de la Bonde.
Curiosités touristiques :
Vestiges préhistoriques et antiques.
Quelques témoins d'occupation néolithique.
Tombes mérovingiennes sous tuiles au Plan.
Ruines du château féodal.
Fontaine-mur à Mascaron.
Lavoir ancien.
A l'Angesse, pigeonniers et moulin à huile, fontaine de 1843 et bassin.
Eglise paroissiale Saint-Martin-et-Saint-Blaise du 18ème.
Marchés, fêtes, foires et Festivals :
Marché paysan le dimanche matin, de mai à novembre.
Fête votive le 1er dimanche d'août.