Pierrerue - Lodgings Provence
Pierrerue, small village in the Country of Forcalquier
J'inscris ma location sur Luberonweb Subscribe to our RSS feed
Holiday rentals, gites, guest rooms, hotels, campgrounds in Pierrerue
Tourism information on Pierrerue
See the Provence Map

See tourist information of this village
---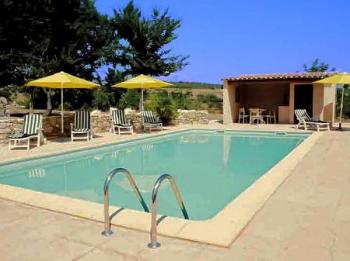 Rural gite with pool in the Alpes de Haute Provence
Rural Lodging pool - Pierrerue - Gite Coquelicot - Luberon Provence
from 1.100 € to 1.750 € per week (depend. season)
for 6 person(s)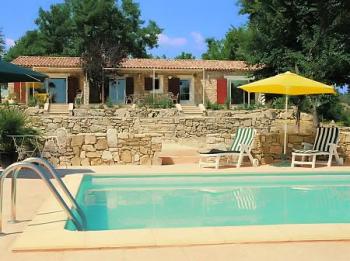 Cottage with pool for 2/4 persons in Provence
Rural Lodging pool - Pierrerue - Gite Tournesol - Luberon Provence
from 350 € to 850 € per week (depend. season)
for 2/4 person(s)
We propose you also nearby :

Authentic Provencal farmhouse with pool in Provence
Farmhouse pool - Oraison - Le Mas de Theo - Luberon Provence
from 1.800 € to 2.500 € per week (depend. season)
for 7/8 person(s)
Check out our Top 20 Holiday rentals, Cottages, Hotels, Inns, Camping
Pierrerue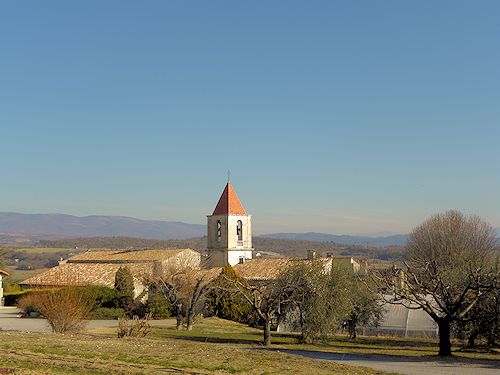 © Luberonweb
Ville d'environ 550 habitants
Historique :
Occupation antique et carrefour de voies romaines.
Le nom du village apparaît la première fois vers 1166-1179 (Peira Rua), ce Nom vient probablement de l'occitan "peiruga terra" qui signifie "terre caillouteuse".
Etablissement monastique de Ganagobie à Saint-Pierre au 13ème.
Terre donnée à Charles d'Albe en 1384 par le comte de Provence, puis seigneurie des Bouliers et des Adhémar de Monteilh de Castellane (16ème/17ème).
Présentation :
Pierrerue est un village pittoresque sur le versant de la colline de la Fare.
Superbes panoramas sur la montagne de Lure et les Alpes.
Passage de la voie domitienne.
Sentiers fléchés de randonnée.
Situation géographique :
Pierrerue, village des Alpes-de-Haute-Provence est à moins de 6 km à l'Est de Forcalquier. La situation géographique de Pierrerue vous permettra, pendant vos vacances de visiter la Haute-Provence : Pays de Forcalquier et Pays de Digne-les-Bains, mais aussi les Gorges du Verdon et le Luberon qui se trouvent à proximité.
Curiosités touristiques :
Vestiges gallo-romains.
Ruines d'un imposant château fort 14ème/17ème.
Ancien relais de poste (mairie).
Beffroi de 1789.
Maisons avec leur base creusée dans le roc.
Fontaine du 18ème.
Restes d'une chapelle romane à Saint-Pierre-de-Pierrerue.
Oratoires.
Marchés, fêtes et Festivals :
Marché le samedi matin.
Fête patronale à l'Ascension.