Fox-Amphoux. Holiday rentals Provence
Fox-Amphoux, a small village in the Var, near the Gorges of the Verdon (Provence - south France)
J'inscris ma location sur Luberonweb Subscribe to our RSS feed
Holiday rentals, gites, guest rooms, hotels, campgrounds in Fox-Amphoux
Tourism information on Fox-Amphoux
See the Provence Map

See tourist information of this village
---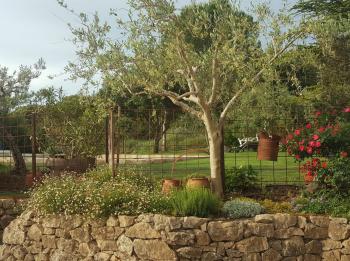 House classified **** 4 stars
Holiday rental pool - Fox-Amphoux - Campagne Fourette - Luberon Provence
from 850 € to 1.500 € per week (depend. season)
for 8 person(s)
We propose you also nearby :
L'Oustalet - Salernes (Var - Haut Var)

Cottage with pool in the Haut Var
Holiday house pool - Salernes - L'Oustalet - Luberon Provence
from 750 € to 990 € per week (depend. season)
for 4/6 person(s)
Check out our Top 20 Holiday rentals, Cottages, Hotels, Inns, Camping
Fox-Amphoux
Ville d'environ 450 habitants
Historique :
"Fors Castrum", ancien camp romain.
Nommé "Fors" en 1097, et "Fuz" en 1113.
Situé au carrefour de deux voies romaines et composé de deux villages distincts au Moyen Age : "Castrum de Fossis" et "Castrum de Anfossis".
Le château, mentionné en 1200, appartenait au comte de Provence qui l'échangea en 1233 contre Séranon avec les Blacas.
Erigé en marquisat en 1719 en faveur d'Antoine-Albert du Chaîne.
Village natal du conventionnel Barras.
Présentation :
Fox-Amphoux, est un village pittoresque perché sur une colline, proche des Gorges du Verdon.
Proximité des lacs de sainte-Croix et d'Esparron.
Beau panorama du village.
Parcours de santé dans la forêt de l'Estagnon.
Pistes équestres 9 949C et 9 951.
Situation géographique :
Fox-Amphoux, situé dans le Haut Var. Pour des vacances dans une Provence authentique où la beauté de la nature domine.
Curiosités touristiques :
Présence préhistorique : dolmen, grottes habitées à l'âge du Bronze.
Vestiges de l'âge du Fer au village.
Restes de remparts et du château féodal.
Maison natale de Barras (révolutionaire français 1755-1829).
Bastide de Bresc du 17ème.
Châteaux de Cormeil et de Bernadec.
Eglise romane de Saint-Blaise romane.
Chapelle Notre-Dame-de-Bon-Secours.
Petite chapelle à l'entrée du village.
Petite chapelle au cimetière.
Chapelle dans le bois du Défens.
Chapelle Saint-Ulphar.
Marchés, fêtes et Festivals :
Foire artisanale le 1er dimanche de juillet.
Fête de la saint Blaise le 1er week-end de février.
Fête de Notre-Dame le week-end du 15 août.