The villages of Provence: tourism information on towns and villages of the Luberon and Provence (french language)
The villages of Provence: tourism information on towns and villages of the Luberon and Provence (french language)
Tourism, history, heritage, geography, festivals, celebrations and fairs, Provencal markets in the towns and villages of Provence and Luberon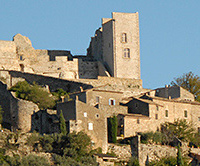 Info villages Provence and Luberon : history, heritage, tourism, photographs, ...
---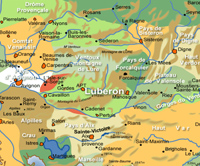 See our map, locate villages and understand the geography of Provence
---
Festival des Cinémas d'Afrique à Apt
16/10/2017 12:08 Festivals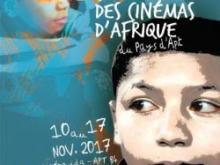 15ème Festival des Cinémas d'Afrique du Pays d'Apt du 10 au 17 novembre 2017 - Apt (84 - vaucluse)
https://www.luberonweb.com/tourisme-Luberon-Provence/Apt-3
Panorama de la production africaine récente.
Fictions, documentaires et courts métrages.
Plus de 30 films de tout le continent
60 projections (publiques et scolaires)
Présence de nombreux réalisateurs, invités, critiques, intervenants.Proj...