Tourism Luberon : Tourist Informations and Holiday accommodation
Tourism Luberon : Tourist Informations and Holiday accommodation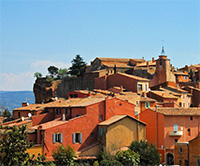 Info villages of the Luberon : history, heritage, tourism, photographs, ...
---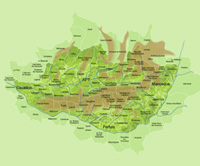 See our map, locate villages and understand the geography of Luberon
---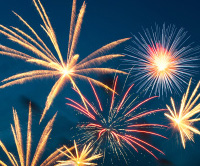 Consult the annual calendar of feasts, fairs and festivals in the Luberon
---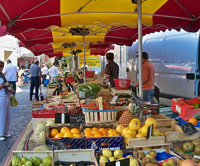 Look the weekly Calendar of the Provencal markets in the Luberon villages
---
Apt, ville de lumières le 8 décembre
17/11/2017 12:56 Soirées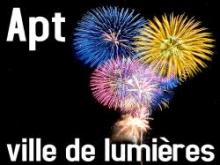 Apt, ville de lumières le 8 décembre à partir de 18h
https://www.luberonweb.com/tourisme-Luberon-Provence/Apt-3
Feu d'artifice, danse, parade, concert, ... !
De la magie pour ne pas éteindre le feu du succès grandissant que connait cet événement.
De la danse , des spectacles, des bodegas et un feu d'artifice à couper le souffle !
Sans oublier une scénographie féérique pour des promenades noctur...
The Luberon :
The mountainous mass of the Luberon constitutes the first and most southerly foothills of the Alps. Stretching on a north-west/south-east axis between the towns of Cavaillon and Manosque. It can be divided into three distinct parts : the Petit Luberon between Cavaillon and Apt (these two parts are separated by the natural fault known as the Combe de Lourmarin), the Grand Luberon from Apt as far as the village of Céreste (whose summit is the Mourre Nègre at 1125 metres), finally, the east Luberon from Céreste to Manosque (the southeastern part). Most of the Luberon is situated in the south east part of the 'département' of the Vaucluse with the exception of the east Luberon most of which is in the 'département' of the Alpes de Haute Provence. The Luberon area (pays du Luberon), consists of the land enclosed between the Monts de Vaucluse to the north and the valley of the Durance to the east and the south. These natural barriers have to an extent prevented industrial development of the area thus helping to maintain its authentic character. Much of the medieval and even Roman architectural heritage of the villages has been preserved and restored with competence and taste and there is a remarkably high concentration of villages officially classed as 'the most beautiful villages in France' (les plus beaux villages de France) (for example, Gordes, Ménerbes, Lourmarin, ...). This, combined with magnificent landscapes and an average 300 days of sun per year explains why the Luberon is one of the most popular tourist destinations among Europeans.
© Luberonweb